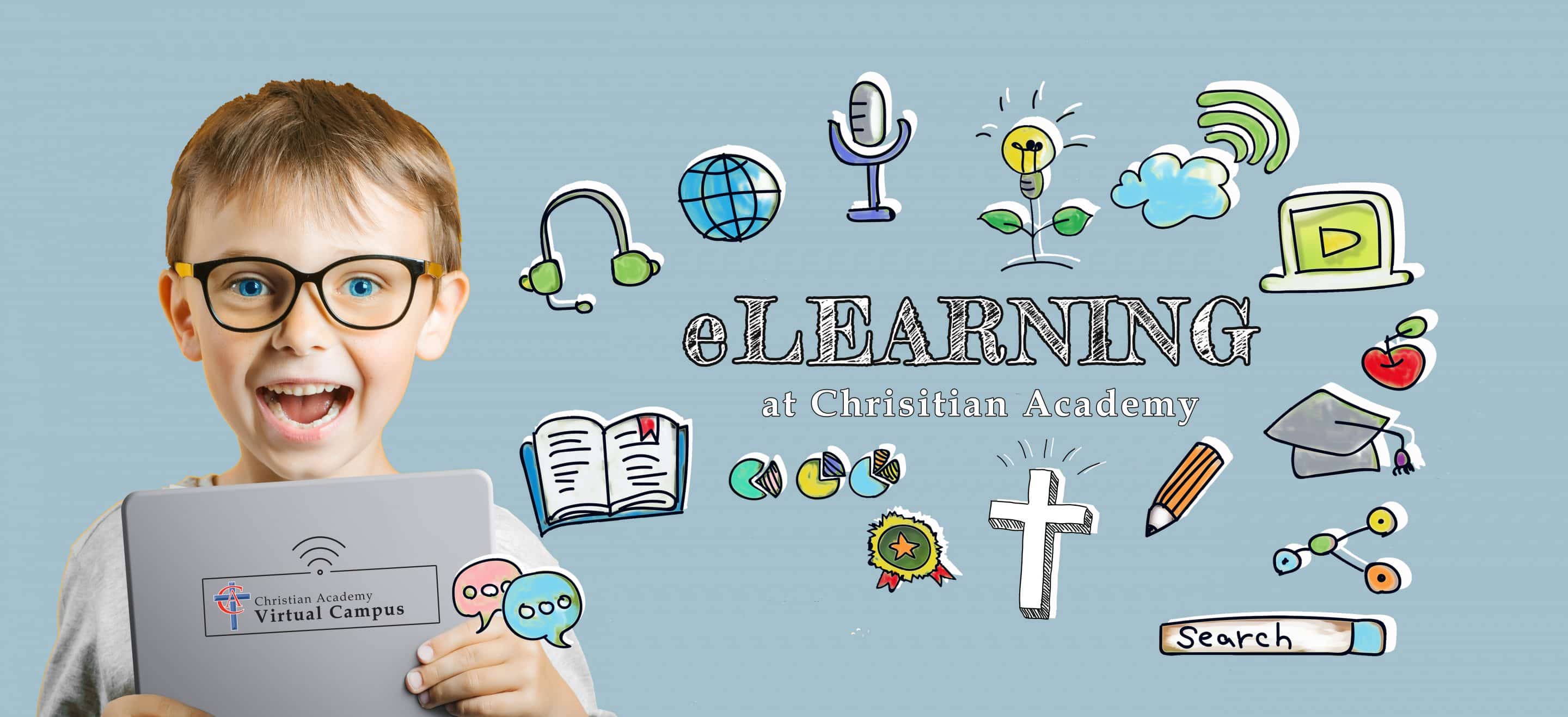 What began out of necessity during the pandemic has evolved into a unique and successful online learning program.  As a result, we are launching a new Virtual Campus, a permanent offering for kindergarten-5th grade students that combines live instruction each day with the social aspect of engaging with classmates.
Several Christian Academy elementary teachers volunteered to create the new virtual classroom setting, designed to deliver the school's biblically integrated curriculum while building student/teacher and student/student relationships. The feedback from teachers, parents and students has been overwhelmingly positive and led to discussions about making the virtual setting a permanent offering.
"We have been discussing an online option for over five years, but then the pandemic forced us into virtual instruction without warning," says Darin Long, Superintendent of Christian Academy. "It showed us that our teachers, support personnel and infrastructure were ready and gave us confidence we could deliver strong instruction."
The Virtual Campus will allow families anywhere in the world to be part of Christian Academy, even if they can't physically attend in-person classes. This could include families that have health concerns, families wanting more of a homeschool setting or families seeking a Christian education but don't live in proximity to a traditional Christian school.
Kindergarten-5th grade students enrolled in the Virtual Campus will be taught by teachers with state certification and certification from the Association of Christian Schools International. They will use the same standards-based curriculum integrated with a biblical worldview and have benchmark testing and report cards just like in-person students. Future plans to expand the Virtual Campus to middle and high school students will be developed and offered at a later date.
We welcome you to learn more about our Virtual Campus via the following short video as well as the FAQs and Tuition and Fees Schedule on this page. You may even Submit an Application.
If you have additional questions, please contact Lisa Ludwig, Admissions Coordinator, at (502) 753-4622.
Thank you for your consideration of Christian Academy!
Office of Admissions
Lisa Ludwig
(502) 753-4622