Considering Christian Education for Your Family?  
We welcome you to call anytime to address your questions, schedule an appointment or arrange a tour of any of our campuses.
We also hold special open houses and kindergarten and orientation events throughout the year.
Given the limitations from the COVID-19 pandemic, some events are still being scheduled or are tentative, pending permission for large-group access to our campuses. Therefore, we will do all we can to answer questions at any time and to provide personal meetings and tours to help you experience Christian Academy as much as possible.
Call (502) 753-4590 now to begin to know more about Christian Academy. Please also join us for any of our Virtual Open Houses in November, listed below.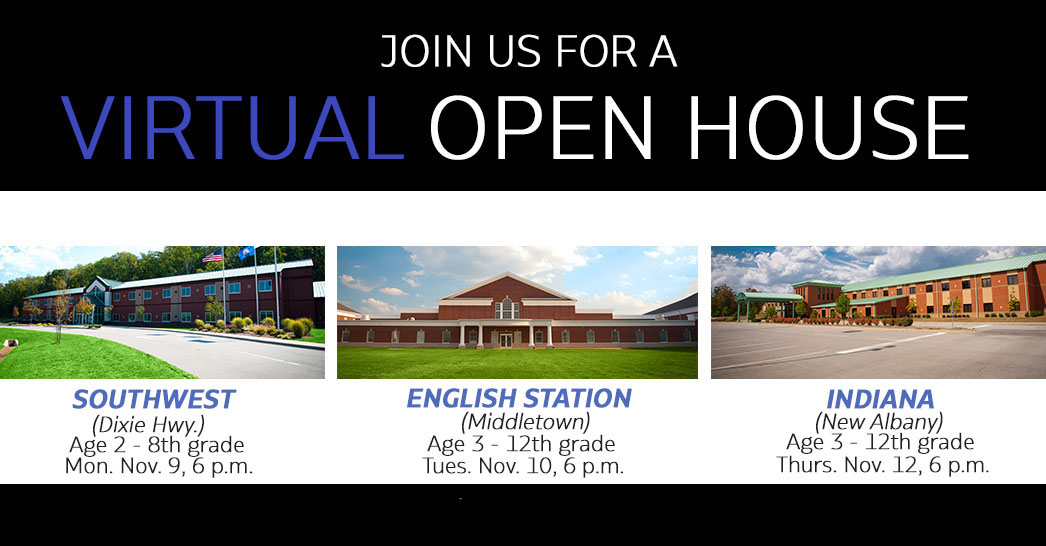 Fall 2020 Virtual Open Houses
See if Christian Academy might be right for your students. Hear and speak with principals, parents and students from each of our campuses in an interactive online session. Use the Click Here registration button below to sign up.
Online sessions begin at 6 p.m. for each campus: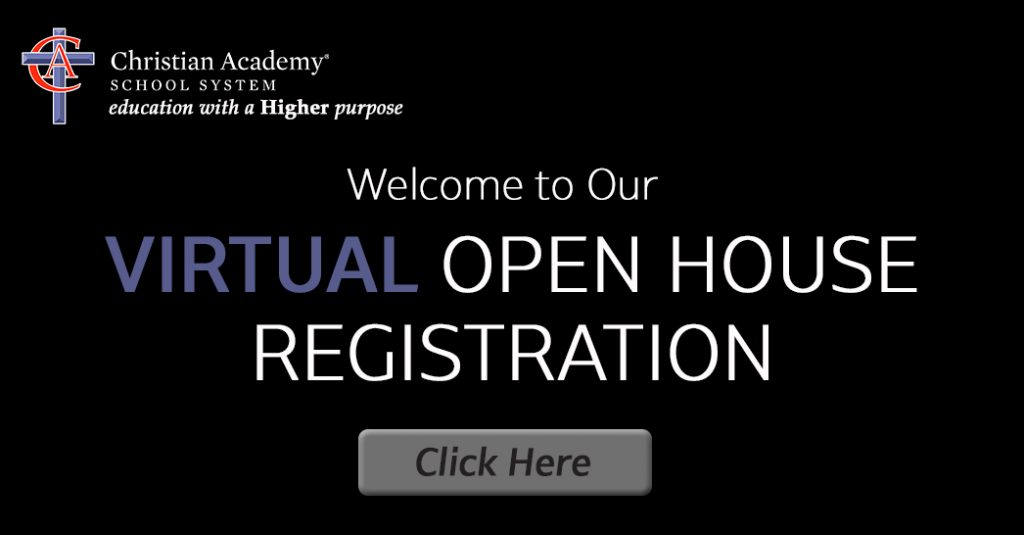 You can also call (502) 753-4590 with any questions or to schedule an on campus tour.
Winter 2021 Kindergarten Roundups
Pending Campus Access to Outside Visitors
Winter 2021 On-site Up Close
Pending Campus Access to Outside Visitors
Spring 2021 Campus Open Houses
Pending Campus Access to Outside Visitors
Thank you for your interest in Christian Academy School System. We look forward to the opportunity to show you how we are "developing students with a heart for God."