CAL's Jacqueline Anderson was chosen as one of 200 of the nation's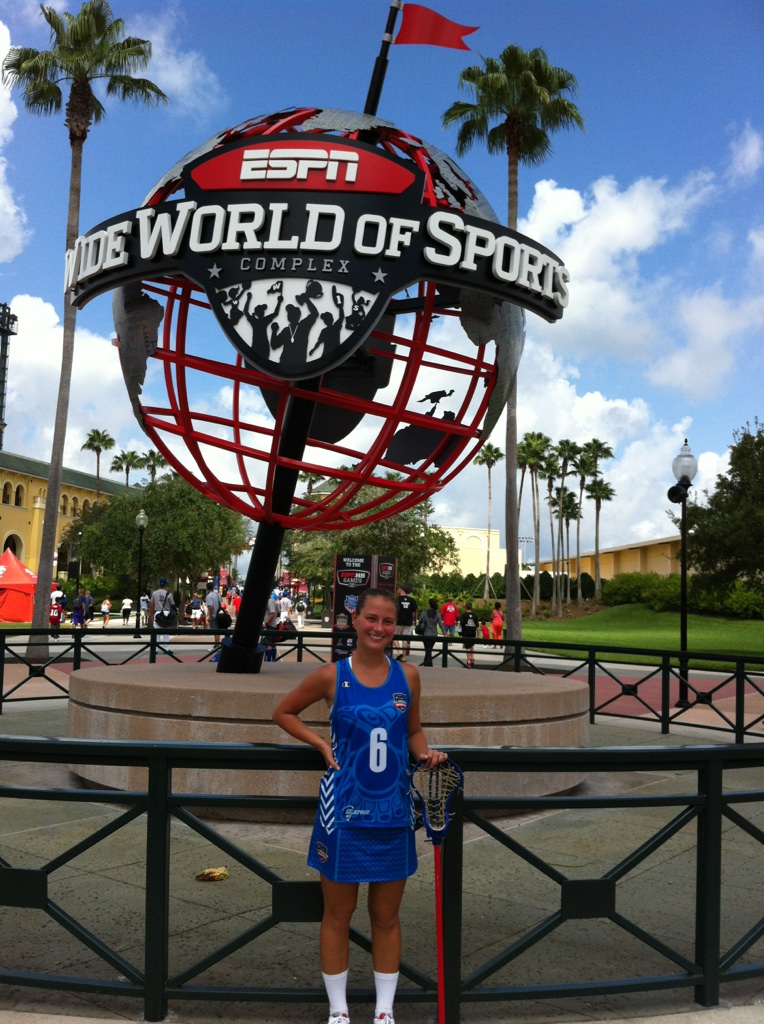 top high school boys' and girls' lacrosse players by US Lacrosse to compete in the 2012 Champion® All-American Showcase, a US Lacrosse event. The boys' and girls' showcases were held as part of the ESPNHS Games held July 22-27 at ESPN Wide World of Sports Complex in Lake Buena Vista, Fla.
For the girls' event, July 22-24, US Lacrosse All-Americans were selected from across the country. For the boys' showcase, July 25-27, players were selected by US Lacrosse's High School Area Chairmen, and invited after careful consultation with high school coaches in all regions across the country.
The girls' showcase featured a four-team round-robin pool and a welcome dinner the evening of July 22. A total of 84 players from 30 states were selected to four teams that competed in three pool-play games before the championship and consolation games, Tuesday, July 24. The girls' championship game was streamed live on ESPN3.