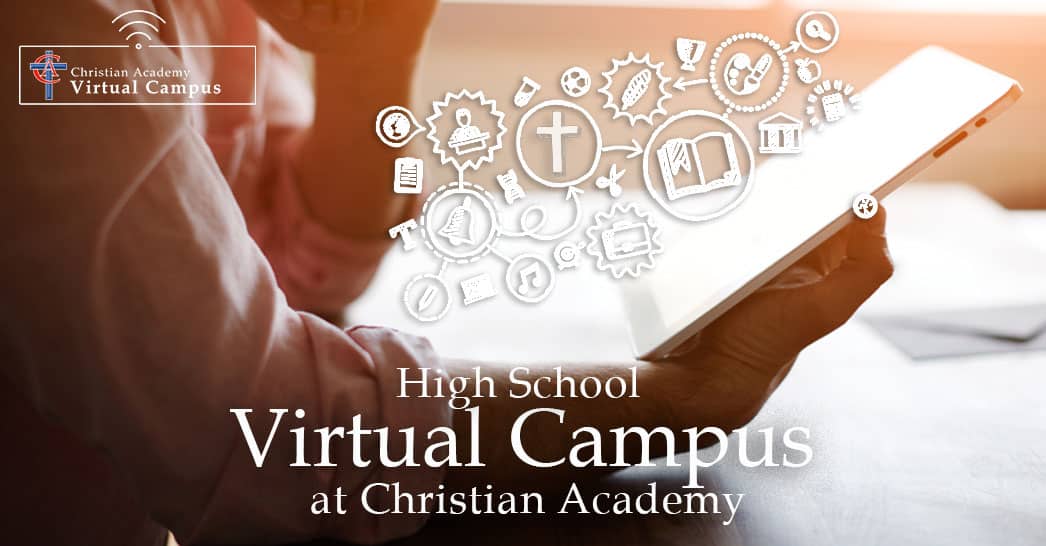 Welcome!
The High School Virtual Campus at Christian Academy will provide both synchronous and asynchronous instruction for its biblically-integrated courses. Students can attend courses from anywhere as long as they can meet at scheduled times based on Eastern Standard Time, have an acceptable device and have an adequate internet connection.
The same standards-based curriculum, biblical worldview integration and grading scales will be used for the High School Virtual Campus as for all Christian Academy students. Students will receive a Christian Academy report card/transcript. Each course is worth 0.5 credits, which is equivalent to one semester. Courses will be offered during the summer, fall and spring semesters.
The High School Virtual Campus at Christian Academy delivers our biblically-integrated curriculum while building student-to-teacher and student-to-student relationships. The result is a unique online school that creates a small class-like environment which fosters interaction, group work, and community building.
We welcome you to learn more about our Virtual Campus for high school students via the FAQs and Course Offerings on this page. You may even Submit an Application.
If you have additional questions, please contact Lorrie Baechtel, Director of Admissions, at (502) 753-4590.
Thank you for your consideration of Christian Academy!
Course Offerings
Summer 2021
Office of Admissions
Lorrie Baechtel
Director
(502) 753-4590