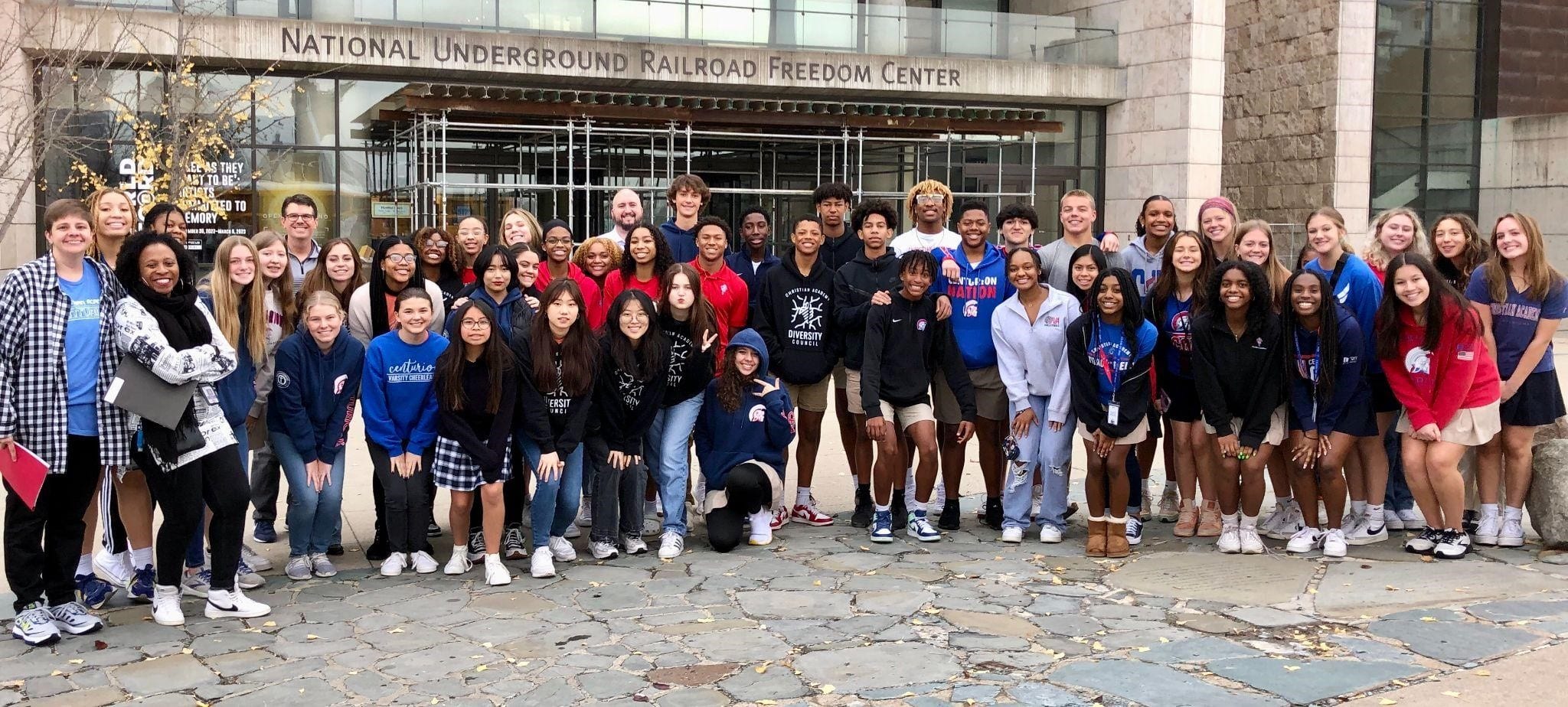 English Station Campus Diversity Club
At Christian Academy we understand that God has created each of us uniquely and in His image. By God's grace, our schools have students from over 35 different countries as well as several racial and ethnic backgrounds. We are blessed to serve over 3,100 students who come from Bible believing households, made up of both single and married parent homes, all partnering with us in our mission to develop their student's heart for God and help them grow in wisdom, stature and in favor with God and men. 
We've also seen immense blessings from the Lord as we have developed our programs for students who learn differently, as well as our Providence School which serves students with Down syndrome. It's our deep hope that as you continue to read our beliefs about God's intentional design that you would find our community to be an option for you and your children. 
In Genesis 1:26-27, God created humanity in His own image and gave them dominion over the earth. Since all people were made in the image of God, we believe they have immeasurable worth in His eyes and as such, they should in ours. As image-bearers, each individual's uniqueness and dignity will be respected, valued and appreciated which will help create a diverse community and a dynamic school. 
Our beliefs are based on Revelation 7:9 that we are one family in Christ, enhanced by embracing the differences God has designed in all of His creation. Until the day when every tribe, tongue and nation surround the throne, we intend to fervently reflect kingdom culture on Earth.
In an effort to reflect the Kingdom, we at Christian Academy oppose all forms of racism and prejudice that may cause anyone to feel undervalued and unworthy of human dignity. We pledge to intervene if we see moments in our classrooms, meetings, on our fields/courts, in conferences, discussion boards or students' work that may threaten and/or harm an image-bearer through stereotyping or silencing. We encourage our students not to be "bystanders" when they hear comments that are insensitive, but rather to compassionately care for one another in ways that reflect the heart of Christ.
Our Goals
Christian Academy School System will work collaboratively to enhance our schools' culture, curriculum and training while displaying unity, love and transparency. 
Culture
Christian Academy is committed to becoming an environment that is diverse in a way that reflects all cultures. We will focus our efforts to blend cultures that reflect a Christ-centered atmosphere in a way that brings unity and love for one another.

Curriculum
Through the lens of a biblical worldview, our curriculum will promote unity by reflecting the Body of Christ through content that values all people as image-bearers of God. 
Training
This goal will focus on developing the hearts and minds of our educators to compassionately recognize the needs of our diverse students. Our goal is to transform thoughts and actions and honor every student as a child of God. 
CommUNITY 
Who Makes Up Our Campuses?
Christian Academy School System is made up of three very distinct campuses located in Louisville, Kentucky and Southern Indiana. Following is a brief description of each campus as well as their historical ethnicity statistics. We are blessed to see steady growth in our racial diversity, especially at our younger grade levels.  
Our Christian Academy of Indiana (CAI) Campus is located in New Albany, Indiana and opened in the year 2000. This campus partners with families who have students from preschool through 12th grade and who reside mostly throughout Southwest Louisville and Southern Indiana.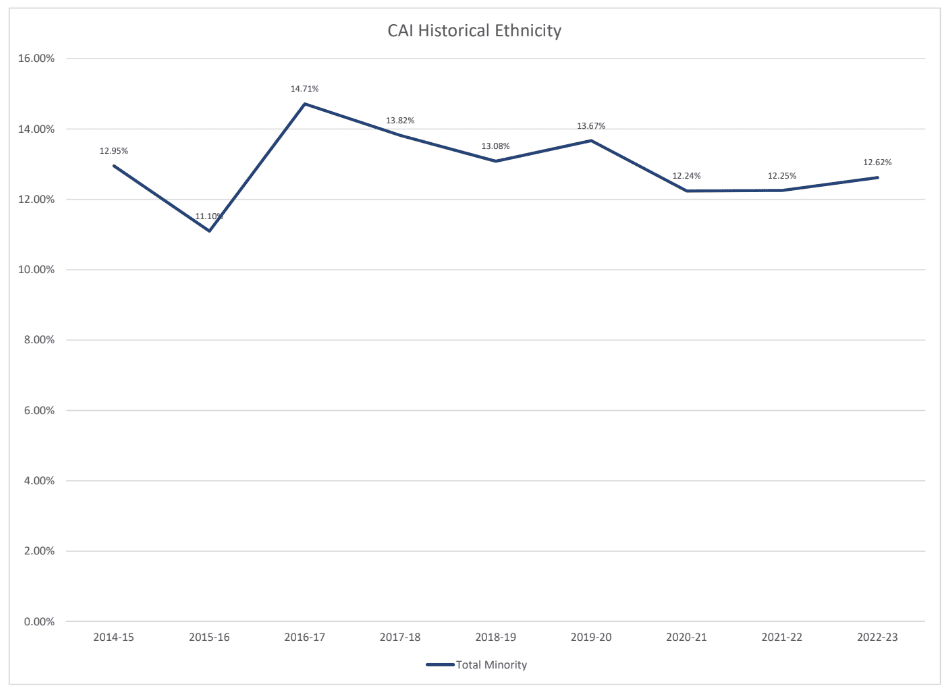 Our Christian Academy of Louisville Southwest Campus is located in Southwest Jefferson County and also opened in the year 2000. This campus partners with families who have students from preschool through 8th grade and who primarily live in Jefferson, Bullitt and Meade counties.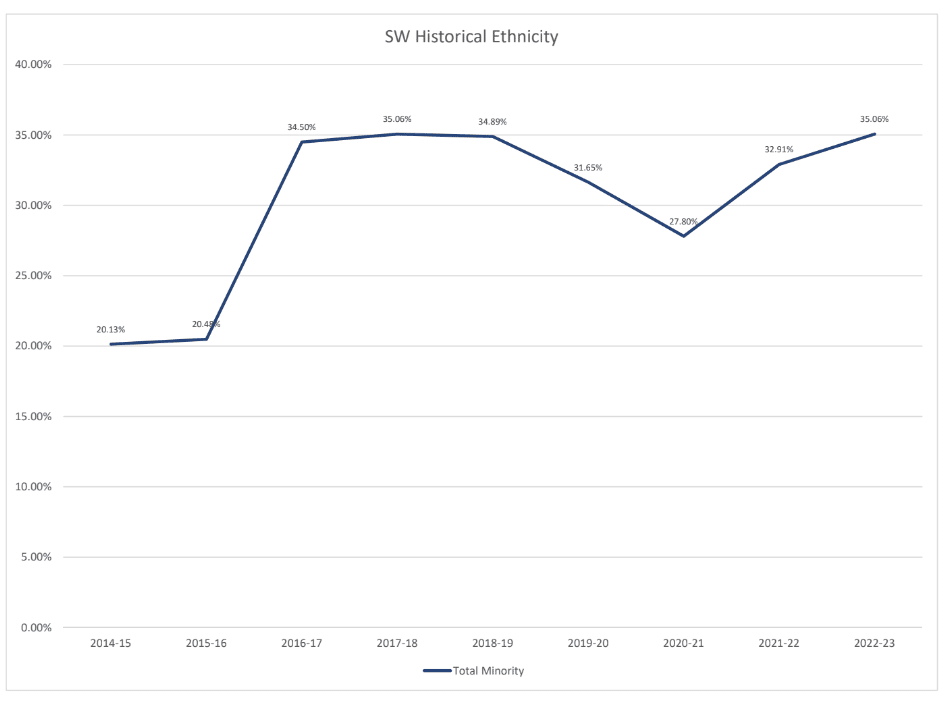 Our Christian Academy of Louisville English Station (CAL) Campus is located in Middletown, Kentucky on the east side of Louisville. This preschool through 12th grade campus opened in the fall of 1998 and continues to partner with a wide array of families from Jefferson, Shelby, Oldham, Bullitt and Spencer counties.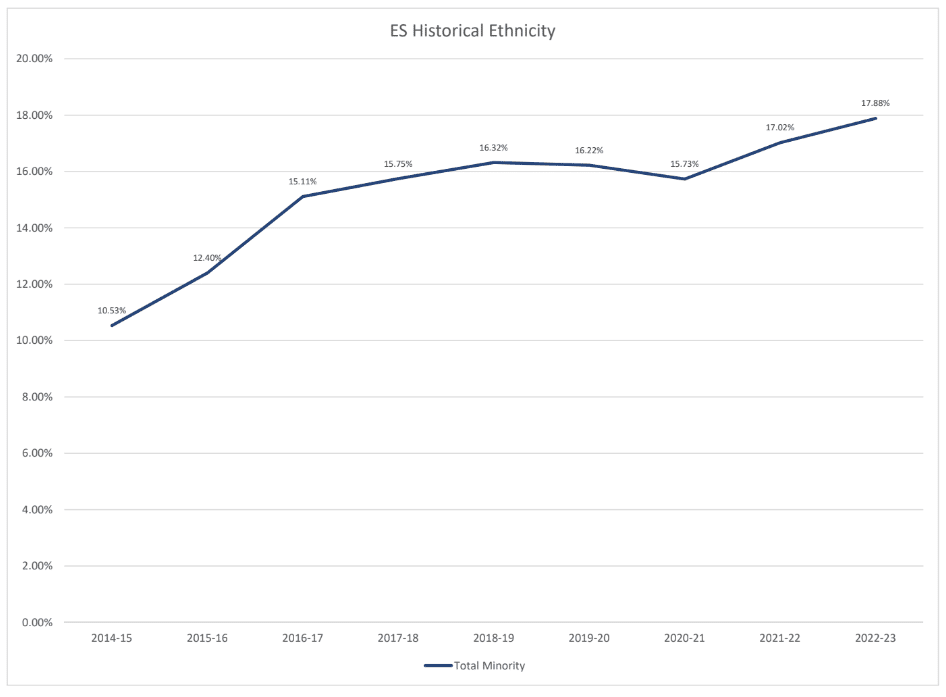 Diversity Designated School Representatives
We encourage a healthy community by identifying teachers, principals and counselors that are designated for students to confide in for help with challenging social situations. These individuals agree to listen, give direction and to follow through with any concerns that warrant further discussion or action.
The Keeper's Guide Newsletter
This newsletter provides staff and faculty with current information and resources relating to cultural differences and awareness of current concerns pertaining to biblical unity.
Biblical Basis for Unity
May the God who gives endurance and encouragement give you a spirit of unity among yourselves as you follow Christ Jesus, so that with one heart and mouth you may glorify the God and Father of our Lord Jesus Christ.  Romans 15:5-6
I appeal to you, brothers, in the name of our Lord Jesus Christ, that all of you agree with one another so that there may be no divisions among you and that you may be perfectly united in mind and thought. 1 Corinthians 1:10
For he himself is our peace, who has made the two groups one and has destroyed the barrier, the dividing wall of hostility, by setting aside in his flesh the law with its commands and regulations. His purpose was to create in himself one new humanity out of the two, thus making peace,  and in one body to reconcile both of them to God through the cross, by which he put to death their hostility. He came and preached peace to you who were far away and peace to those who were near. For through him we both have access to the Father by one Spirit. Ephesians 2:14-1
Biblical Unity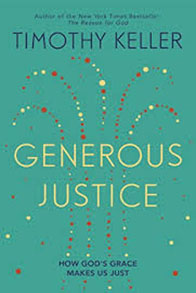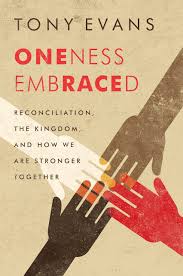 Foster Care and Adoption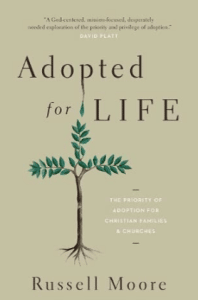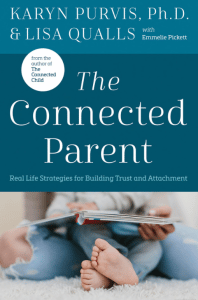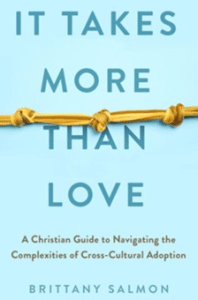 Special Needs