Check out this WDRB News article about alumna Jenny Smith, class of 1990. At 16-years-old, Jenny sustained a spinal cord injury that left her paralyzed from the chest down. As a trained counselor, Jenny now helps people of all abilities live a full and active life.

Jenny's book "Live the Impossible" is now available here and you can follow her online at jennysmithrollson.com.
Sam Minrath, CAL' 18 is getting special notice for her art reflecting the current pandemic. The UofL sophomore, who is also on the UofL field hockey team, is using her passion to portray emotion in her drawings and bring attention to the conditions, relationships and heroes involved in the pandemic environment.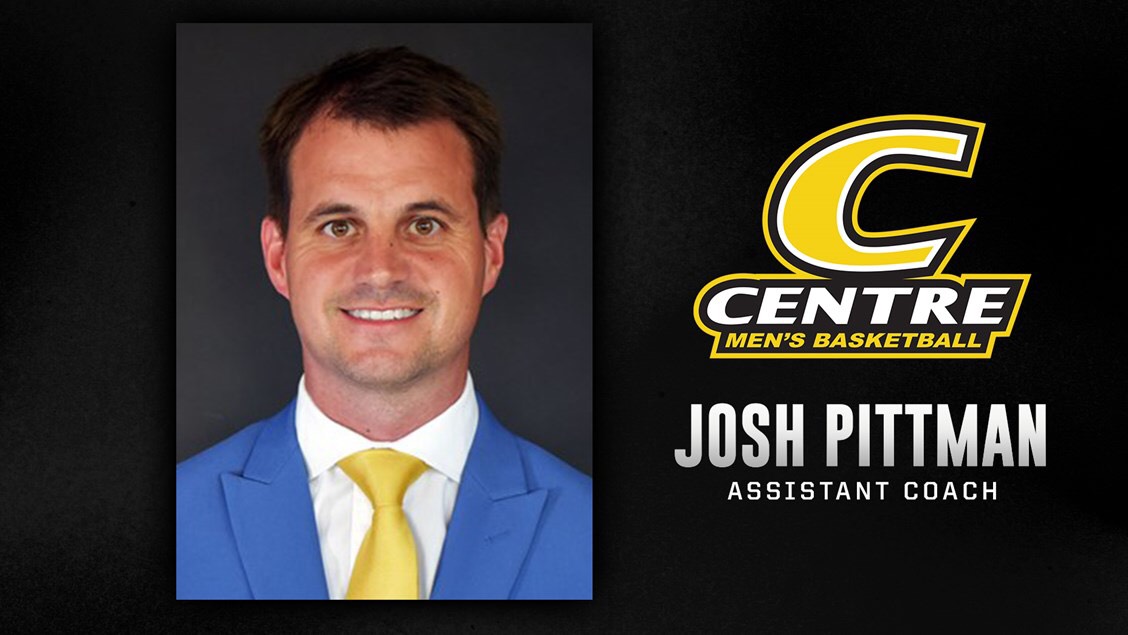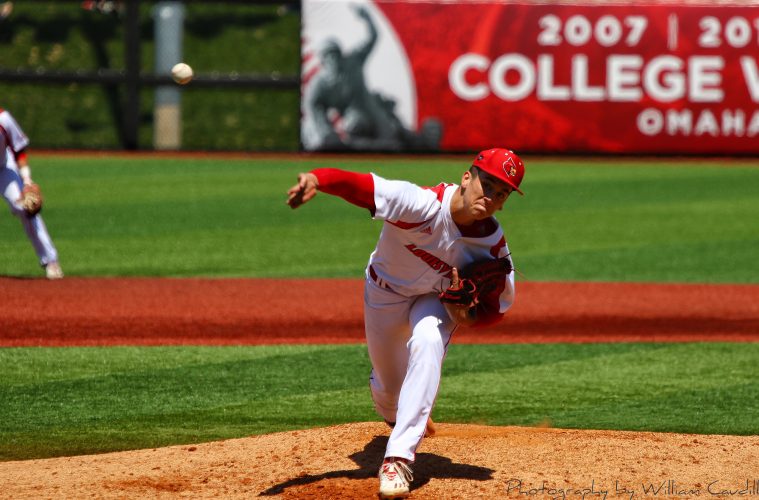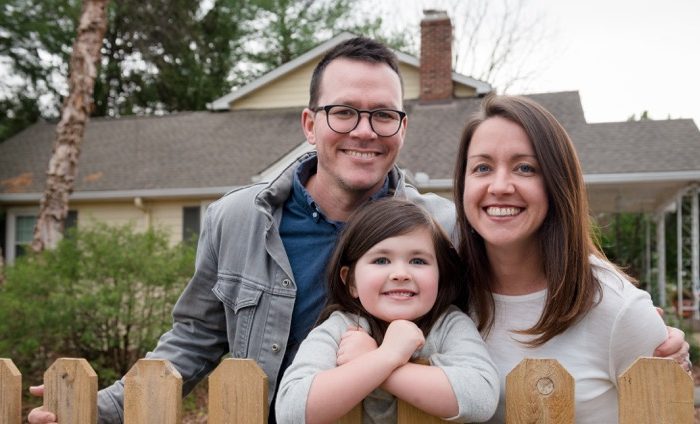 Courtney (Laughead '99) Hicks and her husband Brian are running a social enterprise, Humphreys Street Coffee and Soap. The nonprofit has been in existence for several years, but now Humphreys Street has its first retail location, a coffee shop located in an old church in the Wedgewood-Houston neighborhood in Nashville.
Humphreys Street Coffee Shop is at 424 Humphreys Street. Visit humphreysstreet.com and harvesthandscdc.com to learn more.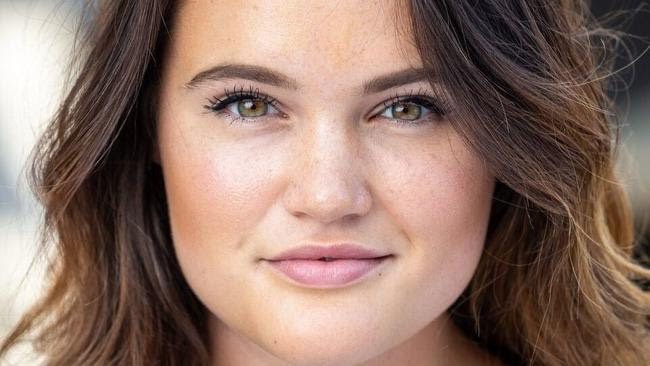 Congrats to alumna Casey Shuler '13  on her lead role in the  production of Legally Blonde at Paramount Theatre in Aurora, Illinois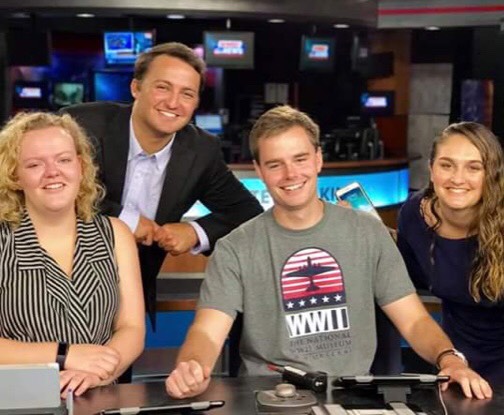 Jack Vandertoll '10 did a great job as an intern for WMBF news in Myrtle Beach, SC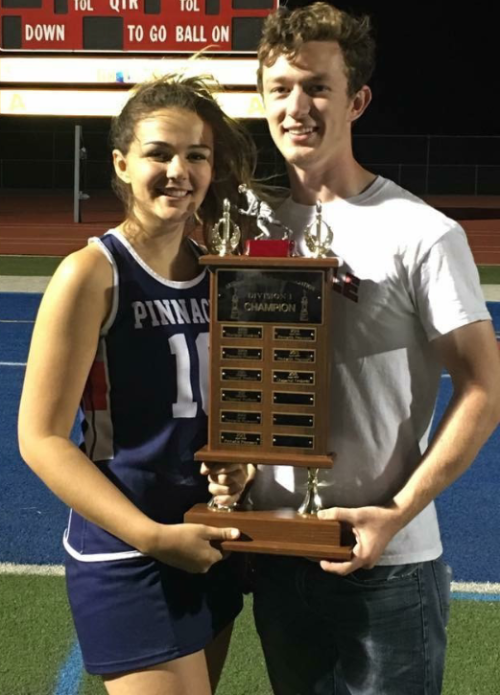 Alumnus, Alex Clark '14 was the goalie coach for the girls' lacrosse team at Pinnacle High School in Scottsdale AZ. The team won the AZ D1 State Championship. Pictured here Alex with his sister Christina holding the State Championship trophy.
2016
MAY 2016 – Mackenzie Flynn | 2016 Fulbright Scholar
Congratulations to Mackenzie Flynn, a Christian Academy of Louisville alumna, on being honored by receiving a 2016 Fulbright-Fogarty Fellows and Scholars in Public Health award! Click here to read the full story.
OCTOBER 2016 – Megan Laffoon | WKU Spirit
2015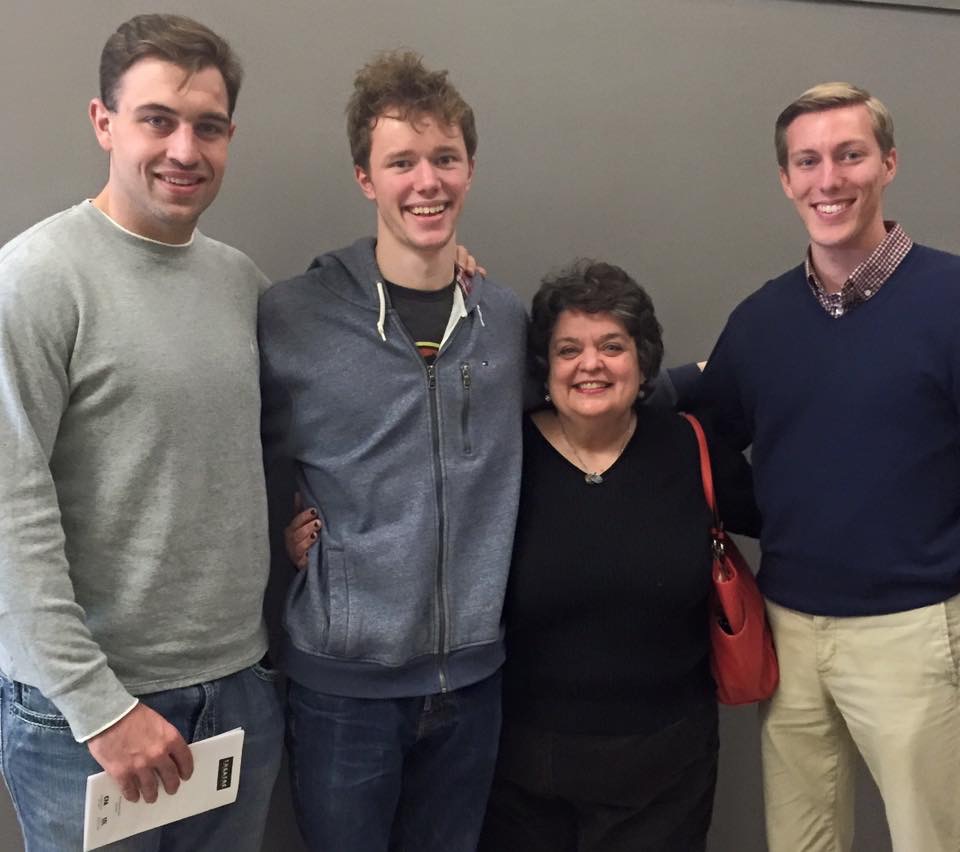 Max Godby '10, Colson Rich '13, Giovanna Godby, and Matt Meredith '10 enjoyed visiting after Colson's performance in the University of Kentucky's production of The 25th Annual Putnam County Spelling Bee.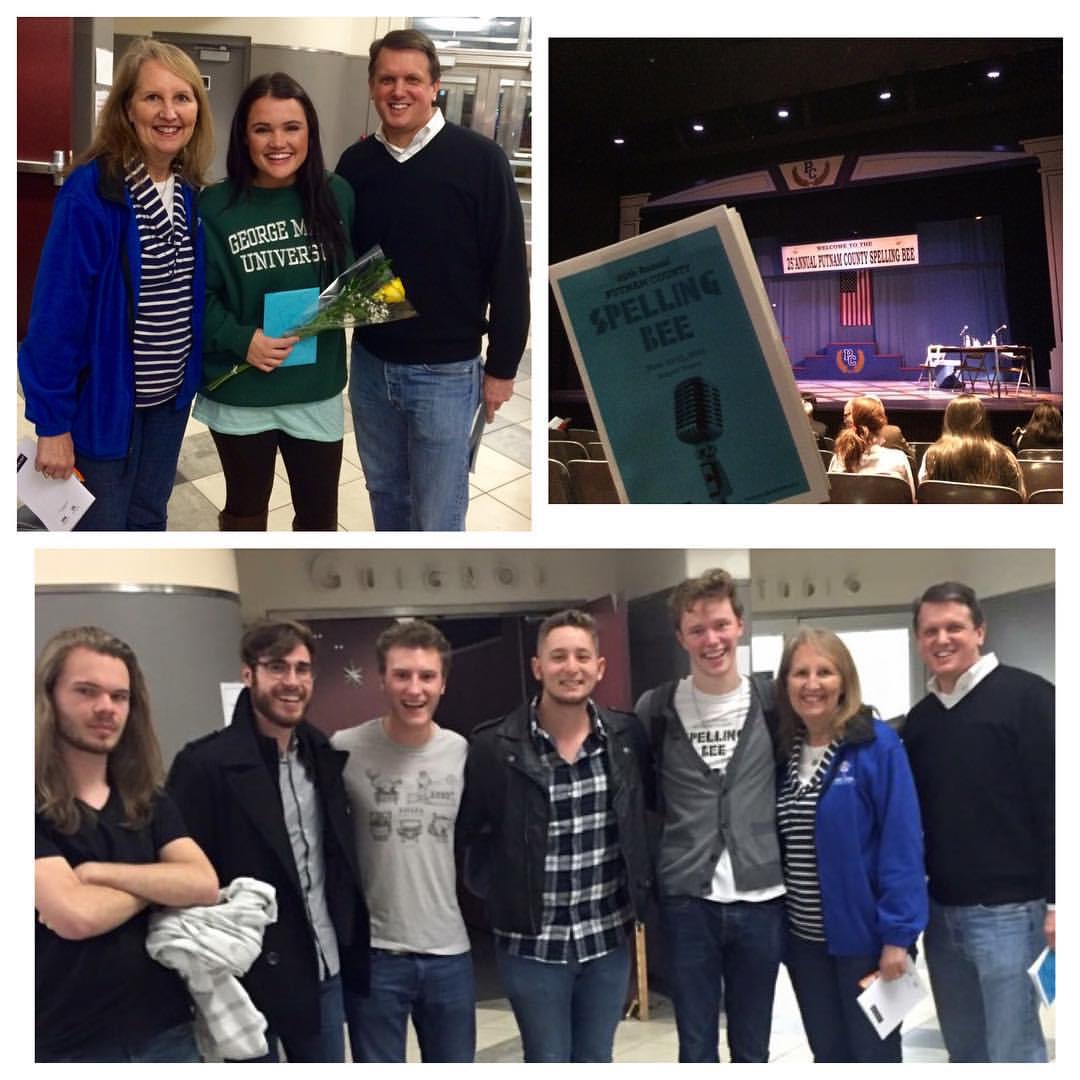 Martha Blevins, and Cary Rice '82 who are always ready to lend their support showed some CAL love to alumna, Casey Shuler '13 who had fun performing in U of K's The 25th Annual Putnam County Spelling Bee.
Zach Smith '13, Alex Shaper '10, Brian Shoemaker, Colson Rich '13, Martha Blevins and Cary Rice '82 are all smiles after a great show.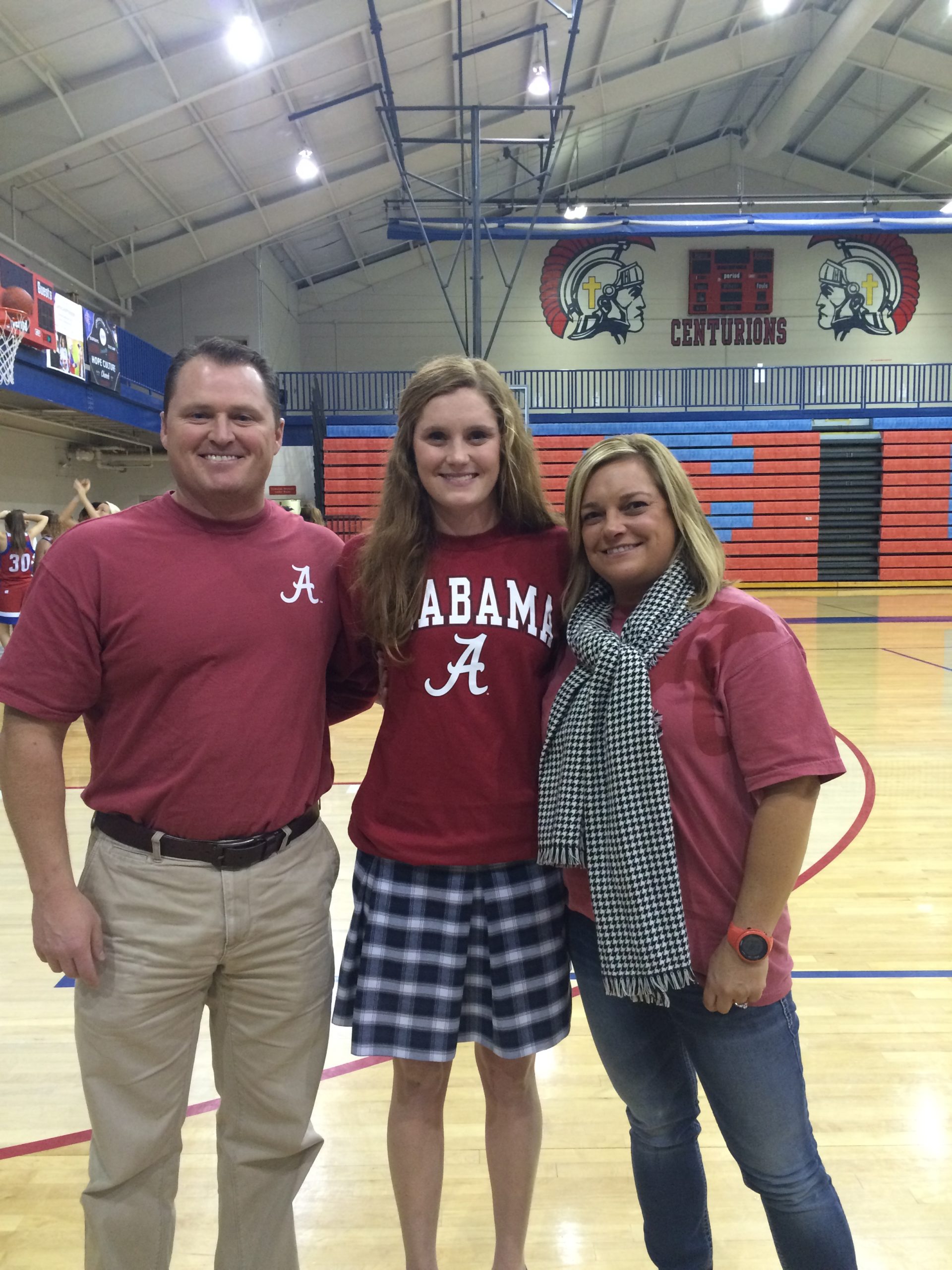 Alumnus/Parent Ken Brown '93 with daughter Cameron (future alumna'16) and wife Kelly are definitely proud after Cameron signed for the University of Alabama swim team starting in the fall of 2016.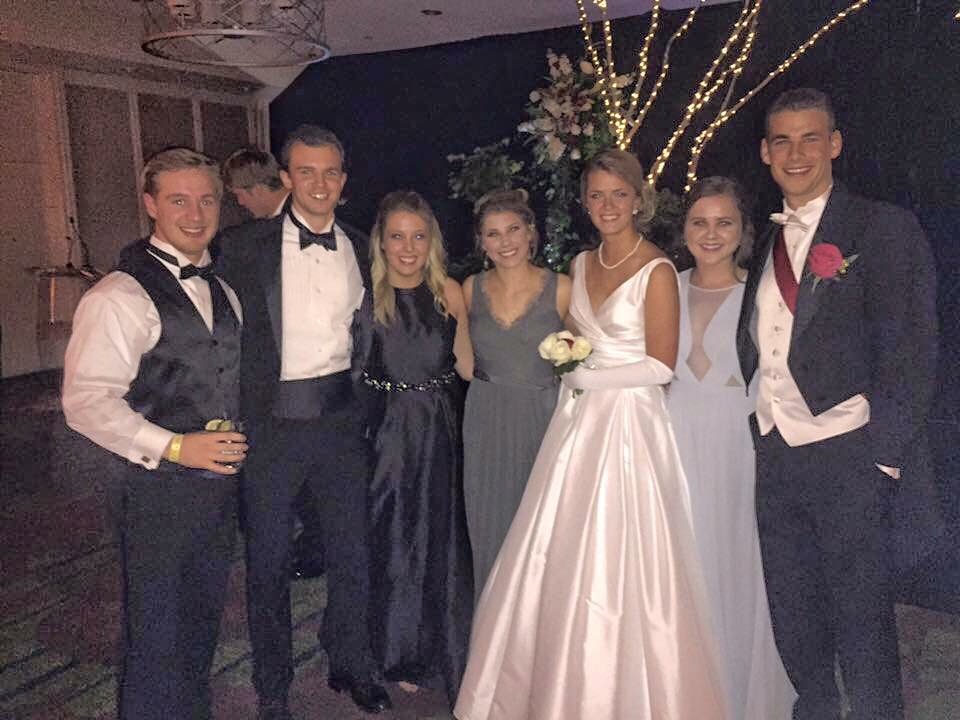 Andrew Frey '13, Michael Hawkins '13, Allie Davis '13, Kathryn Petrey '13, Catherine Collins '13, Mary Beth Hickman '13 and Don Gates '13 celebrating Catherine Collin's induction into the debutante society.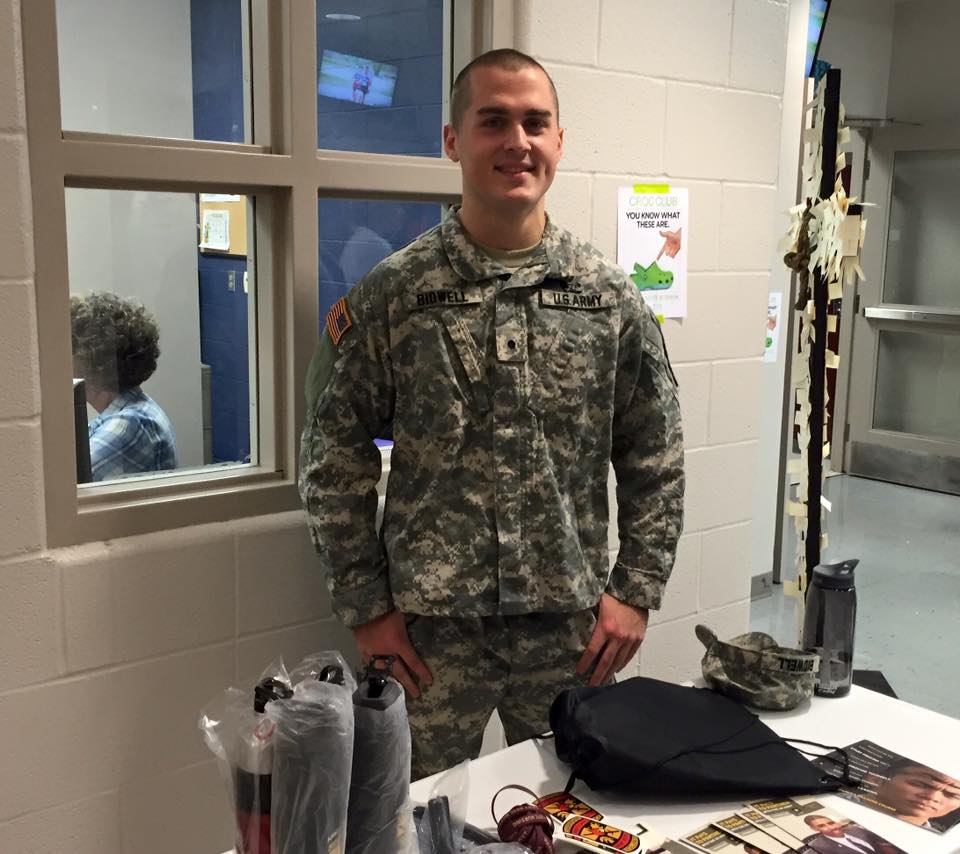 Steve Bidwell '13 representing U of L Army ROTC while visiting our high school
2014
SEPTEMBER 2014 – UK's Godby Surprised with 'Good Works' Award
Congratulations to Max Godby, a Christian Academy of Louisville alum, on being honored as one of only 11 Football Bowl Subdivision players from around the country to be selected to the 2014 Allstate AFCA Good Works Team! Click here to read the full story.
JULY  2014 – Samford Students (Including Alumna Rebecca Rafla) Place in National Singing Auditions
Click here to read the full story.
JUNE 2014 – MIDN, Zachary Dannelly, Chosen as a Stamps Leadership Scholar to United States Naval Academy 
Stamps Leadership Scholars are driven and talented individuals with proven leadership skills who are supported by multi-year awards to work toward their long-term goals. The 160 Stamps Scholar alumni include three Rhodes Scholars, two Fulbright Scholars, and a Marshall Scholar. They have earned or are pursuing graduate degrees at Harvard Business, Law, Medical Schools, the Manhattan School of Music, MIT, Stanford, UC Berkeley, the University of Michigan, and Georgia Tech. 
The Stamps Family Charitable Foundation partners with 41 visionary colleges and universities to award multi-year scholarships that enable extraordinary educational experiences.Of approximately 600,000 applications reviewed for consideration in 2014,188 were selected as Stamps Leadership Scholars-less than.033% of the applicant pool. The new recipients, whose combined Stamps awards are worth almost $28 million, join nearly 550 Stamps Leadership Scholars and alumni as beneficiaries of these generous merit awards.
MIDN, Zachary Dannelly, a rising 2nd Class Midshipman at the United States Naval Academy has been chosen as a Stamps Leadership Scholar. Zac is the son of Warren and Brenda Dannelly. Zac is from Louisville, KY,a 2012 graduate of Christian Academy of Louisville and studies Cyber Operations and Security at the USNA. Zac's recent activities include selection as a finalist for the Navy and Marine Association Leadership Award this year and Midshipman of the Semester (December 2013). He is a member of the Navy Squash Team and will be a Squad Leader next semester at the Academy. This summer, Zac will be attending the International Cyber Conference on Armed Conflict as well as studying at the Cooperative Cyber Defense Centre of Excellence. Following his 3-week trip abroad, Zac will continue with an internship at the White Canvas Group (a Cyber Security firm in VA) and take courses at the SANS Institute on Cyber Security Architecture.
The value of the Stamps Leadership Scholarship for two years at Naval Academy is worth up to approximately $22,000 per year, including enrichment funds for international travel, research internships, and outdoor leadership experiences. The scholarship recipients were chosen for their leadership, scholarship, perseverance and service.
For more information, please contact: Mr.Randy McDow, ExecutiveDirector, PO Box 98374, Atlanta, GA 30359. Office: 678.399.3388 randy@stampsfoundation.org, www.stampsfoundation.org, www.facebook.com/StampsFoundation.
2014 – Alumnus Staff Sgt. Kenneth Soto Awarded the Air Force Achievement Medal for Heroism
Click here to read the full story.