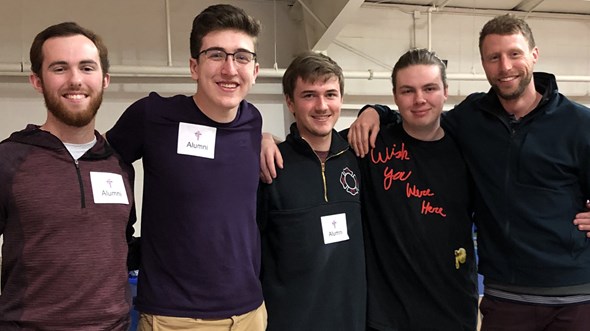 If you graduated from Christian Academy that means you share a unique history and memories that only you and your classmates understand. It may be the memory of the courtyard, outdoor lockers, Harvey the Basset Hound, our campus pet at Rock Creek, senior carnival, balloon day or senior lunches at English Station. You may have been a "lifer" or may just have attended for just a few years until graduation. Whatever your personal story is you have a connection to CAL. Our hope, our prayer, is that we will always hold a special place in your heart as you make your way through the life God has in store for you. The alumni pages are here to serve you and connect you to classmates, teachers, coaches and others who have served at CAL and who were pivotal in directing your path in life. Please stop by for a while and enjoy browsing!
Calling All Alumni
There are several ways to get involved with our alumni efforts at Christian Academy. Alumni social events such as homecoming and alumni basketball night require short-term commitments to help plan and expedite the alumni reception and activities on these nights. Alumni service to the school is another way to get involved. Christian Academy hosts open house events for prospective families. We need alumni to volunteer to be greeters or lead tours. Also, we are always looking for alumni to share testimonials at Chapel or other events.
If you are interested in any of these opportunities, contact our Director of Alumni Affairs at (502) 244-3225.
You Can Make a Difference
Think about your experience at Christian Academy, the teachers who were involved in your life or walked beside you when you needed help, the experiences in band, on the sports field or mission field, or the friends, some of which are still your closest friends.  You can help make the Christian Academy experience possible for another student.  A donation of any amount to the Annual Fund Tuition Assistance program will give another student who may not otherwise have the opportunity to attend Christian Academy to come here.  You can donate online by clicking here.  If you have any questions, call or email giving@caschools.us. Give another student a chance at an education filled with opportunity, excellence and Christ.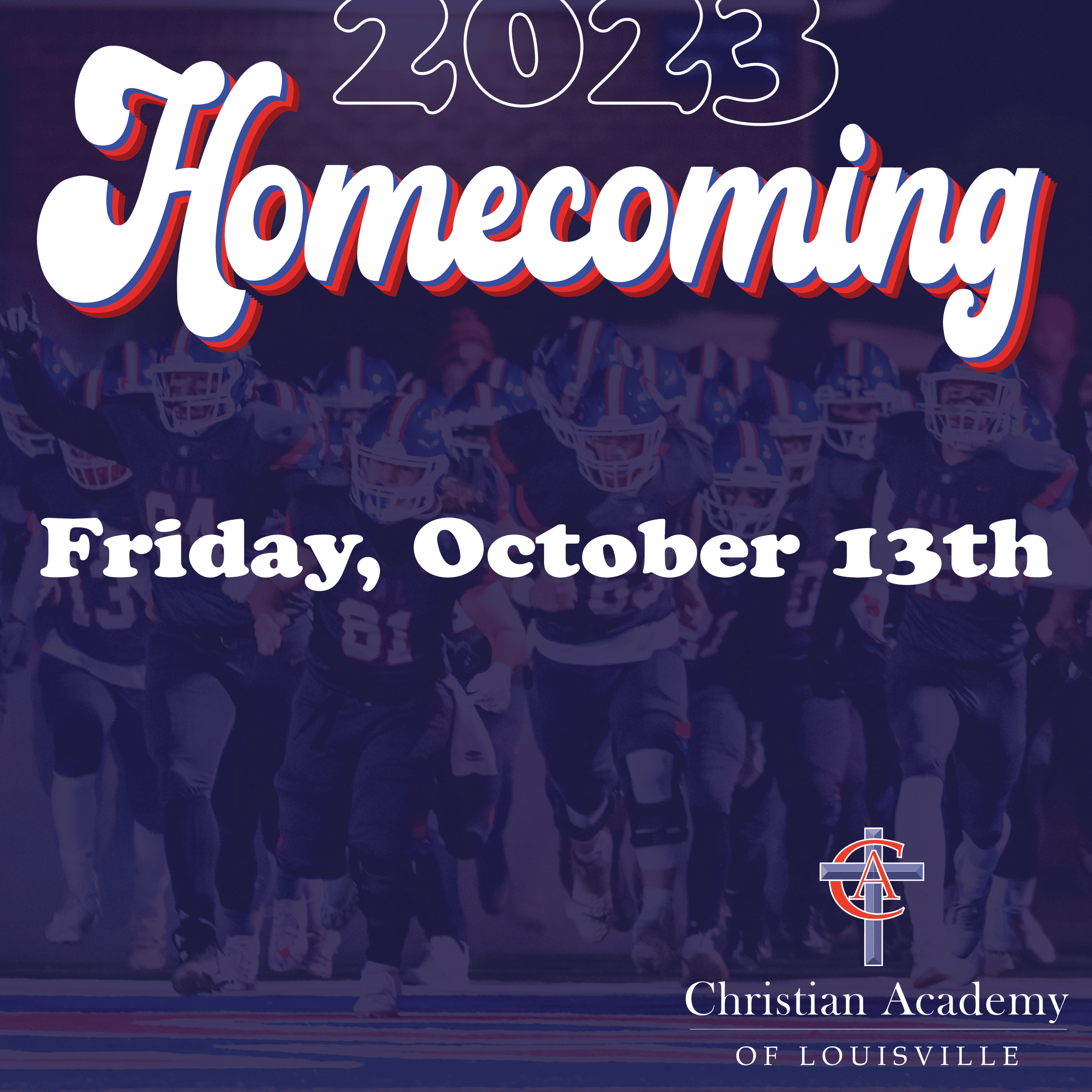 Join Us as CAL takes on Central!
6 p.m. Complimentary Alumni Dinner 
7:30 p.m. Kickoff (Free Admission for Alumni)