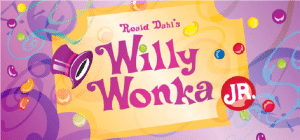 Join us for the CAI Elementary School production of  Roald Dahl's "Willy Wonka JR.," February 10-12. Performances begin at 7 p.m. each night. Ticket information coming soon!
Auditions will be held for students in grades 1-5 on December 6 and 7, from 3:15-5:15 p.m. each day. Speaking parts will be given to 3rd – 5th grade students, with 1st and 2nd grade students being invited to be a part of the ensemble. See the following forms audition and volunteer signups as well as the production schedule.
Also, Save the Date for the CAI All School Musical production of Disney's "The Little Mermaid," April 28-30.
Auditions will be held January 5-7. Please check your email for complete details!