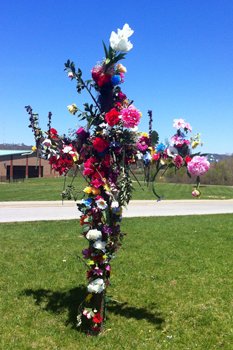 As the Christian Academy of Indiana Spiritual Life department, we want to aid families and churches in developing students who have an active, growing, mature faith in the Lord Jesus Christ. We seek to accomplish this task in two ways: by immersing our students in the truths of the Bible and modeling for them its authority over our lives, as well as by providing them opportunities to live out the truths and principles they are learning and committing themselves to.
In the latter, Christian Academy seeks to train the next generation of leaders to share the gospel message with a lost world. We believe in the Acts 1:8 model of missions: "But you will receive power when the Holy Spirit comes on you; and you will be my witnesses in Jerusalem, and in all Judea and Samaria, and to the ends of the earth."
Through our missions and outreach programs, students and adults come to know Christ more and to make Him known by actively serving those in our homes, school, community and world for God's glory and the advancement of His kingdom.