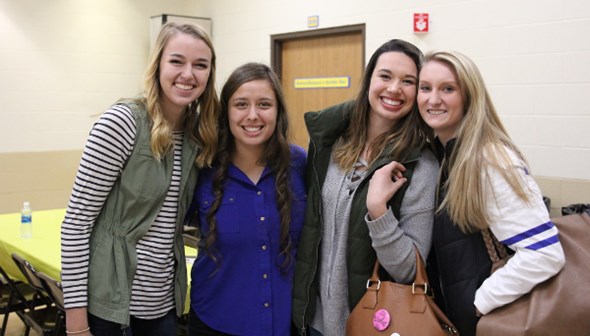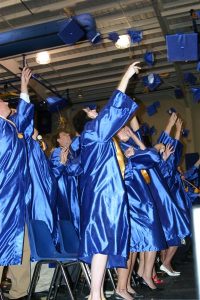 Before the Christian Academy of Indiana campus was built, Graceland Christian Schools graduated many alumni who we consider members of the Christian Academy School System.  Graduating from Christian Academy of Indiana may feel like the end of an era, but it is just the beginning!  When you leave our campus, we know you will experience new and exciting changes in your life.  We want to know about them!  This area of the website will give you the opportunity to stay apprised of current events, update your contact information and keep in touch with your classmates by sending in updates and pictures.
Calling All Alumni
There are three ways to get involved with our alumni efforts at Christian Academy. Alumni social events such as homecoming and alumni basketball night require short-term commitments to help plan and expedite the alumni reception and events on these nights. Alumni service to the school is another way to get involved. Twice a year Christian Academy hosts open house events for prospective families. We need alumni to volunteer to be greeters or lead tours.  If you are interested in one of these opportunities, contact our Alumni Relations Coordinator (502) 244-3225.
You Can Make a Difference
Think about your experience at Christian Academy: the teachers who were involved in your life, or walked beside you when you needed help, the experiences in band, on the sports field or mission field, or the friends, some of which are still your closest friends.  You can help make the Christian Academy experience possible for another student.  A donation of any amount to the Annual Fund Tuition Assistance program will give another student who may not otherwise come to CAI the same opportunity you had.  You can donate online by clicking here.  If you have any questions, call or email giving@caschools.us.  Give another student a chance at an education filled with opportunity, excellence and Christ.