Classes applicable for the School of Biomedical Science include the following: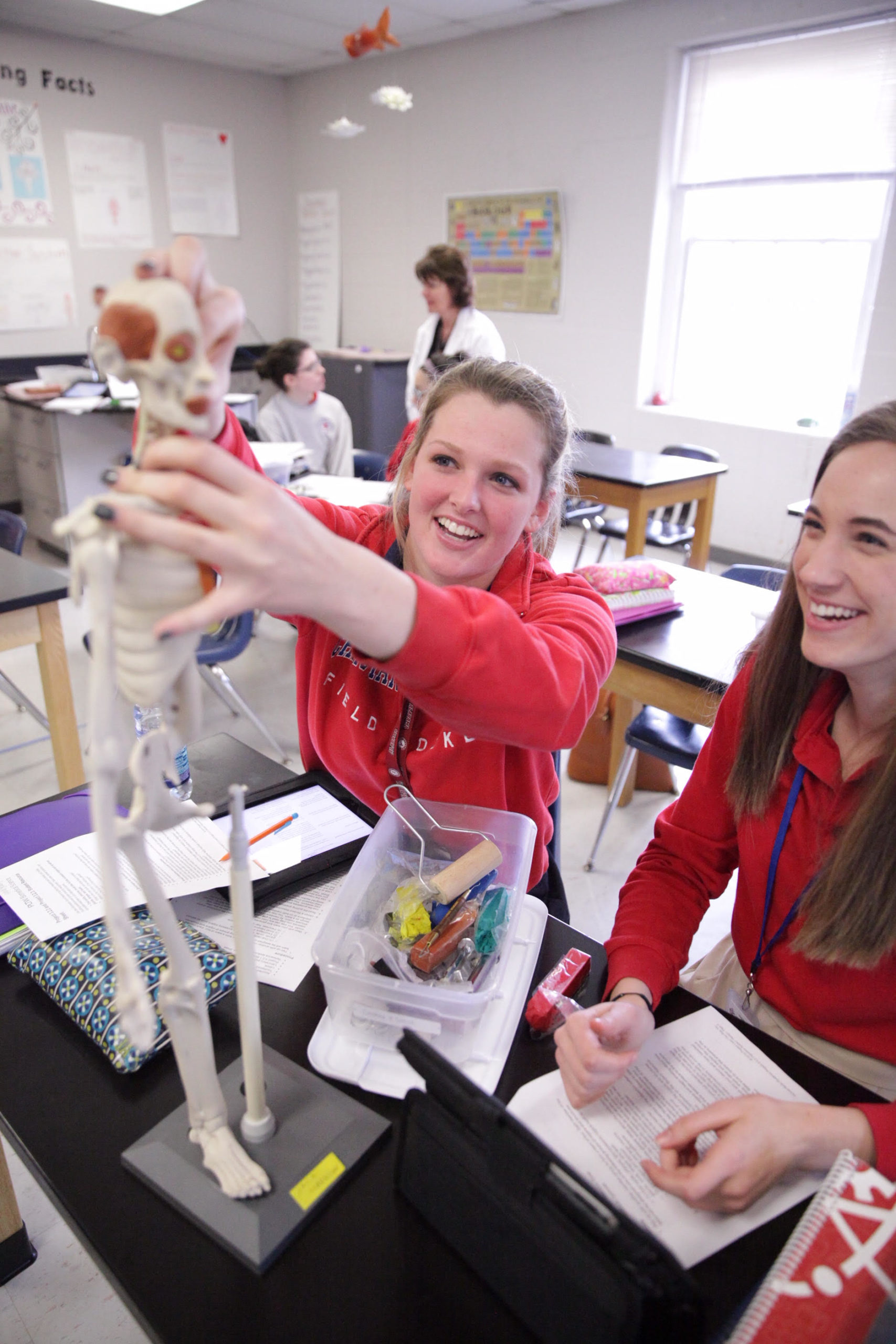 Honors Biology
– scientific method and laboratory techniques with a focus on basic cell structure, function and genetics
Honors Chemistry
– Laboratory based introduction to investigate matter and energy, chemical formulas and equations and chemical bonding.
Honors Anatomy and Physiology
– dissection investigations and critical thinking approach to the human body
AP Biology
– continued studies in cell biology, genetics, DNA, biotechnology and ecology
AP Chemistry
– explanation of concepts in stoichiometry, matter, acid base chemistry, kinetics, thermodynamics and electrochemistry
Project Lead the Way Curriculum
– a sequential series of four courses using a hands-on, collaborative problem solving and design approach to biomedical science.
Principles of Biomedical Science – Students investigate the cause and possible prevention of a fictitious death, through disease analysis, autopsy reports, basic biology, medicine, human physiology and research processes.
Human Body Systems – Students examine the interactions of human body systems as they explore identity, power, movement, protection and homeostasis.
Medical Interventions – Students use real-world cases to investigate how to prevent, diagnose and treat disease, applying interventions related to immunology, surgery, genetics, pharmacology, medical devices and diagnostics.
Biomedical Innovation – Students design innovative solutions for today's most pressing health challenges, including public health, biomedical engineering, clinical medicine and physiology. Students may have the opportunity to intern in their field of interest.
Detailed course descriptions and prerequisites are listed on page 11 of the high school course catalog available here.