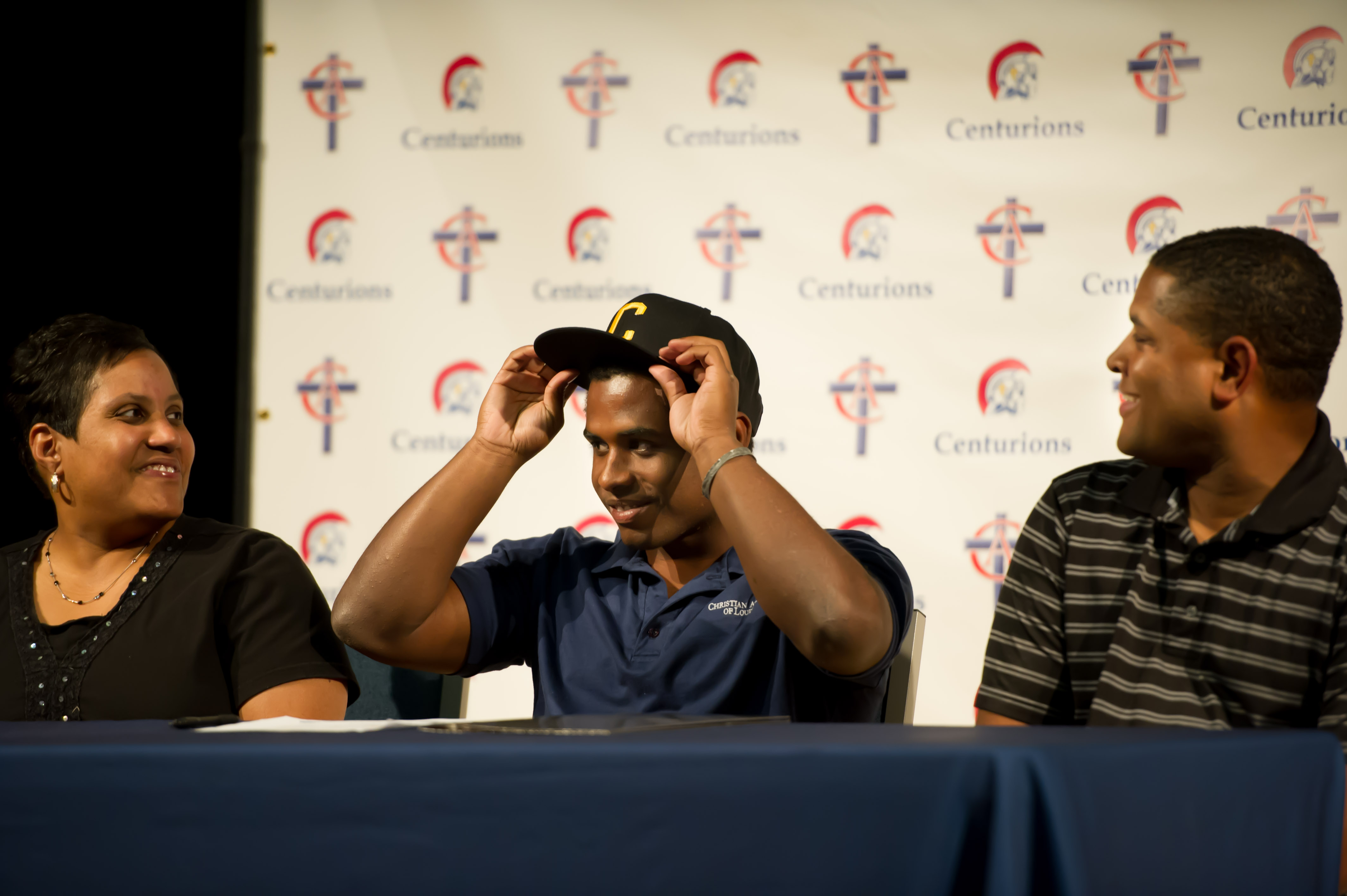 Senior Ivan Talley signed a letter of intent to play football at Centre College. Ivan made official visits
to Hanover and Rose Hulman, but decided on Centre because of its academics.
"Centre is a great school. I love the football coaches and I think they can do big things," said Talley.
Ivan's parents, Parnell and Melanie Talley, thanked everyone for their support of Ivan. "We have been at CAL since kindergarten and are blessed to be a part of this school," said Mrs. Talley.
Talley has played football at CAL since the second grade and has won numerous awards including All-district team his junior year, and Offensive MVP and District Player of the Year his senior year.
"It has truly been a pleasure to coach Ivan. He is a big part of this senior class and I wish I had him for another year. Football is a team sport and Ivan exemplifies that. I look forward to following his career and watching him play," said CAL head football coach, Stefan Lefors.
"I've gotten to see Ivan's football career over the years and even had the opportunity to coach him. It has been a wonderful experience to see his journey," said Darin Long, CAL Director of Athletics.
Ivan ended the signing ceremony by thanking his teammates, coaches, and friends for their support. Teammate Andrew Risher closed in prayer.
Haley Rose to Play Tennis at Georgetown College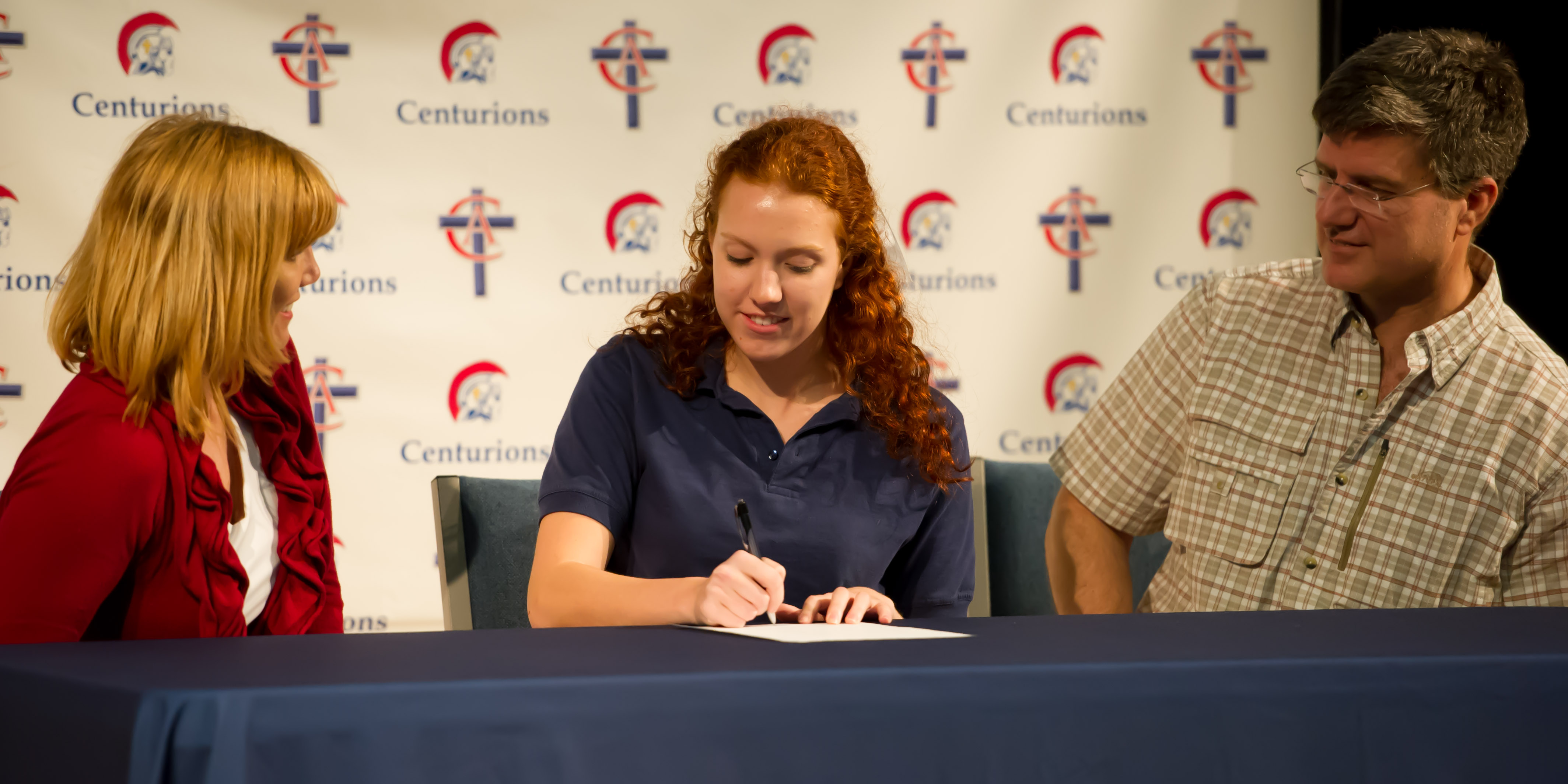 CAL senior, Haley Rose, along with family, friends, and teammates, attended a ceremony Monday, April 23rd, honoring Rose's decision to play tennis for the Georgetown College Tigers next year.
CAL Girls' Head Tennis Coach, Jeff Mallory, said, "I have enjoyed coaching Haley. She has been an integral part of our team. She is incredibly respectful and intelligent. It has been a privilege to see her grow personally and athletically."
"Haley is very talented. Her best tennis is ahead of her. I'm excited to see how she does at Georgetown," said CAL Boys' Assistant Tennis Coach, Todd Hammonds. Coach Hammonds has coached Rose individually for five years.
"I wouldn't be playing at the college level without the help of my coaches. It's sad to be moving on, but exciting as well," said Haley.
Rose has played tennis since the age of five and was the first female tennis player at CAL to play varsity as a 7th grader. She decided on Georgetown College because of its size and tennis program and is planning to major in Business and Political Science.