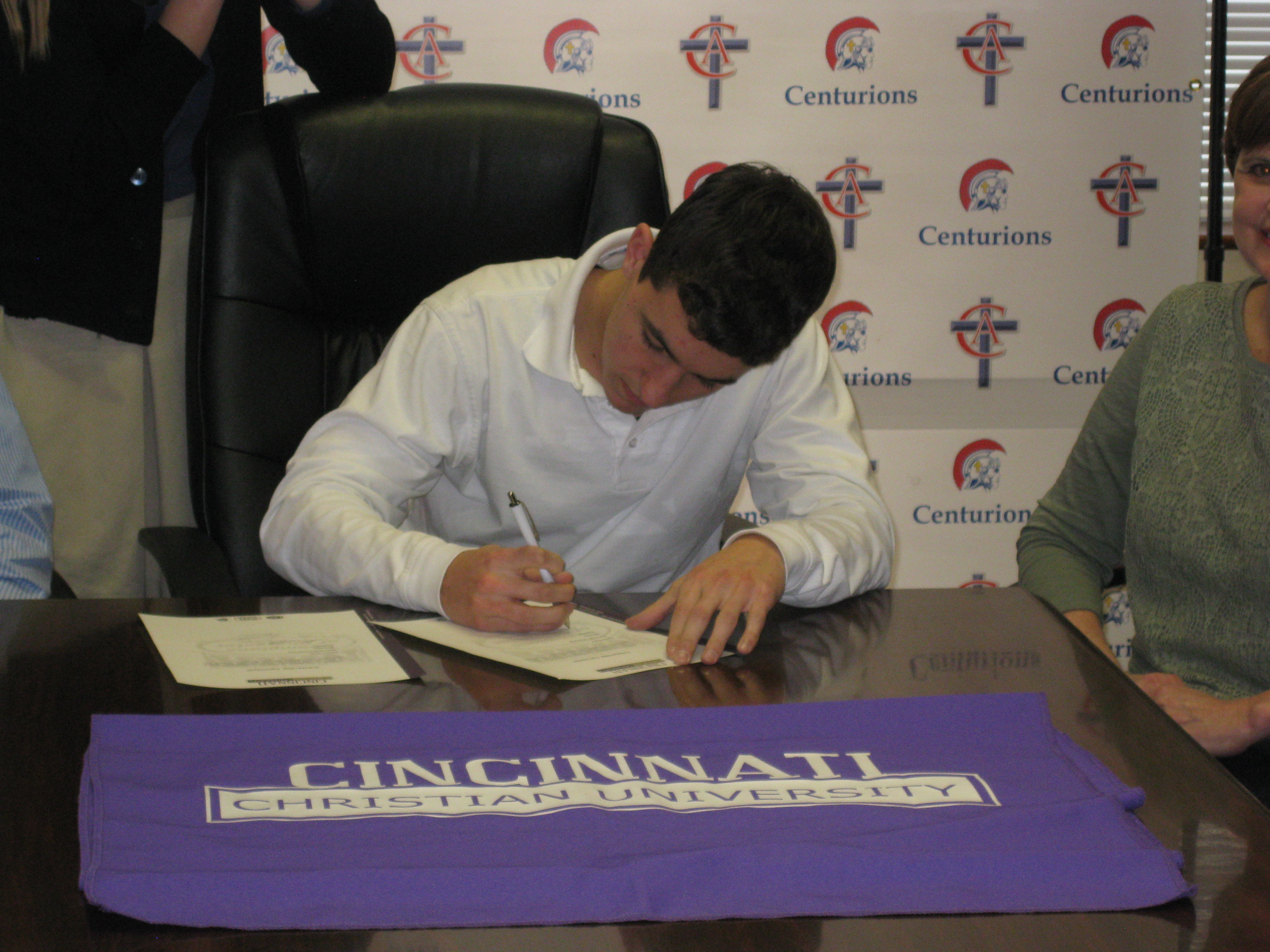 Conner Slade, a senior at Christian Academy of Louisville, signed a letter of intent on Monday, March 5, to play golf at Cincinnati Christian University (CCU) next year.
Slade has played golf since middle school at CAL and placed 29th out of 156 competitors at this year's KY State Tournament. In addition, Slade has won tournaments with the Musselman Dunn Summer Golf Tour and Pepsi Golf Tour.
"This is CCU's fifth year having a golf team. We have quality players and a competitive team. Conner is a fine gentleman and we are happy to have him join us," said Jack Schlueter, head golf coach at CCU. Schlueter attended the signing with two CCU golfers and Quentin Davis from the admissions department.
CAL golf coach, Scott Duncan, said, "It has been an absolute joy to work with Conner. He's a great golfer and can hit it a mile, however, he is a better person than he is a golfer. You have a winner in Conner Slade. I am so thankful for the journey I've had with him and his family."
Slade also made official visits to Transylvania University and Georgetown University. Conner chose CCU because he wants to pursue God's calling into ministry.
"It's sad to see Conner's time here at CAL come to an end, but we are joyful for this next phase. This has been a breakout year for Conner in his spiritual walk and we are so grateful for that. I want to thank his teachers here at CAL for their influence. I am humbly proud to be his dad," said Bryan Slade.
Slade thanked his parents, Bryan and Candyce Slade for their support, as well as his friends, Coach Duncan, and his teammates. He thanked Coach Schlueter for helping in his decision to play golf at CCU. Conner is excited to learn more about the Bible and major in Youth Ministry.