Kristen Shaffer Signs with University of Louisville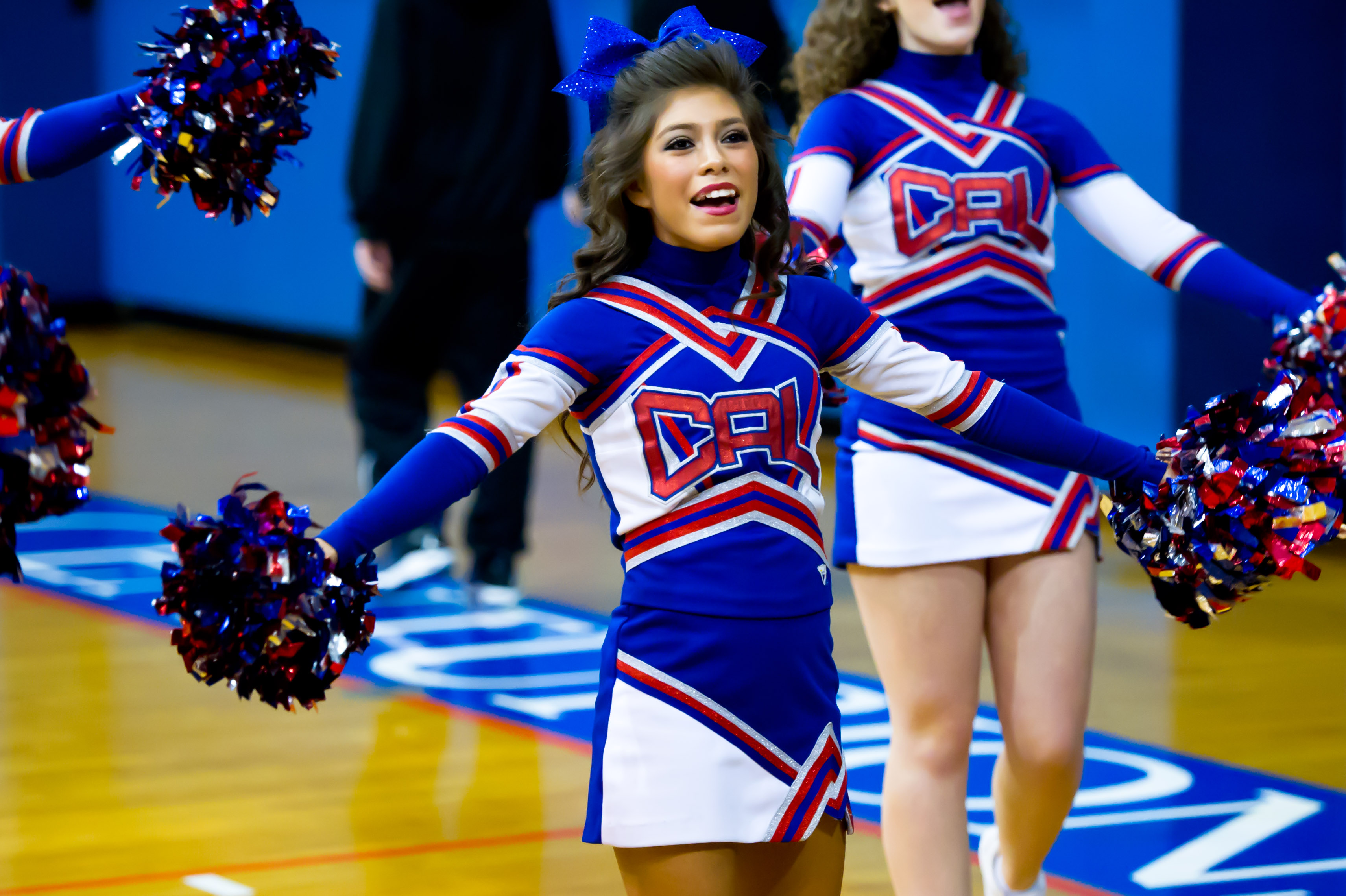 Senior, Kristen Shaffer, signed a letter of intent on Tuesday, May 16th to cheer at the University of Louisville. Shaffer has cheered since 6th grade at CAL and has received the All-American Award her senior year, as well as the All-Star Award for four years. Two hundred and fifty people tried out for this year's UL cheerleading team. Kristen was chosen as one of 24 women along with 24 men to complete the coed squad.
"I have wanted to cheer for UL since I was a little girl. Everyone in my family is a big UL fan and this is all I have ever wanted," said Shaffer.
Shaffer's first cheerleading coach, Sally Parks, said, "I have so much I could say about Kristen. For such a tiny person, she has one of the biggest hearts. I've watched the kind of person she is in front of people and when no one is watching. Kristen brings her light wherever she goes and I am so excited for all the paths God is sending her on."
The National Cheerleading Association (NCA) came to watch Kristen perform at a CAL practice and asked her to become an NCA director. Schaffer filled out all the paperwork but was unable to participate due to her age.
"I know that this is a dream come true for Kristen. It has been an honor to coach her. I've only been able to coach her for one year, but what an amazing year it has been," said head CAL cheerleading coach, Marletta Firman. Coach Firman also cheered for UL in 1995.
Kristen's parents, Phil and Donna Shaffer, were overwhelmed and thankful for the amount of support given to Kristen. Mrs. Shaffer presented Kristen with a Varsity Letter from her great aunt from her time spent cheering at UL in 1958. "This has been a long time coming. God has a plan for Krissy and we hope she will embrace it and have fun with it," said Mr. Shaffer.
"I want to thank the CAL athletic department and their support of the cheerleading program. It has offered Kristen the opportunity to excel at her sport. I am grateful to all of her coaches for helping to mold her spiritually and athletically," said Mrs. Shaffer.
Kristen concluded the ceremony by thanking all her coaches who have pushed and encouraged her. Shaffer plans to major in Exercise Science at UL next fall.
---
Mitchell Moehle Signs to Play Football at Hanover College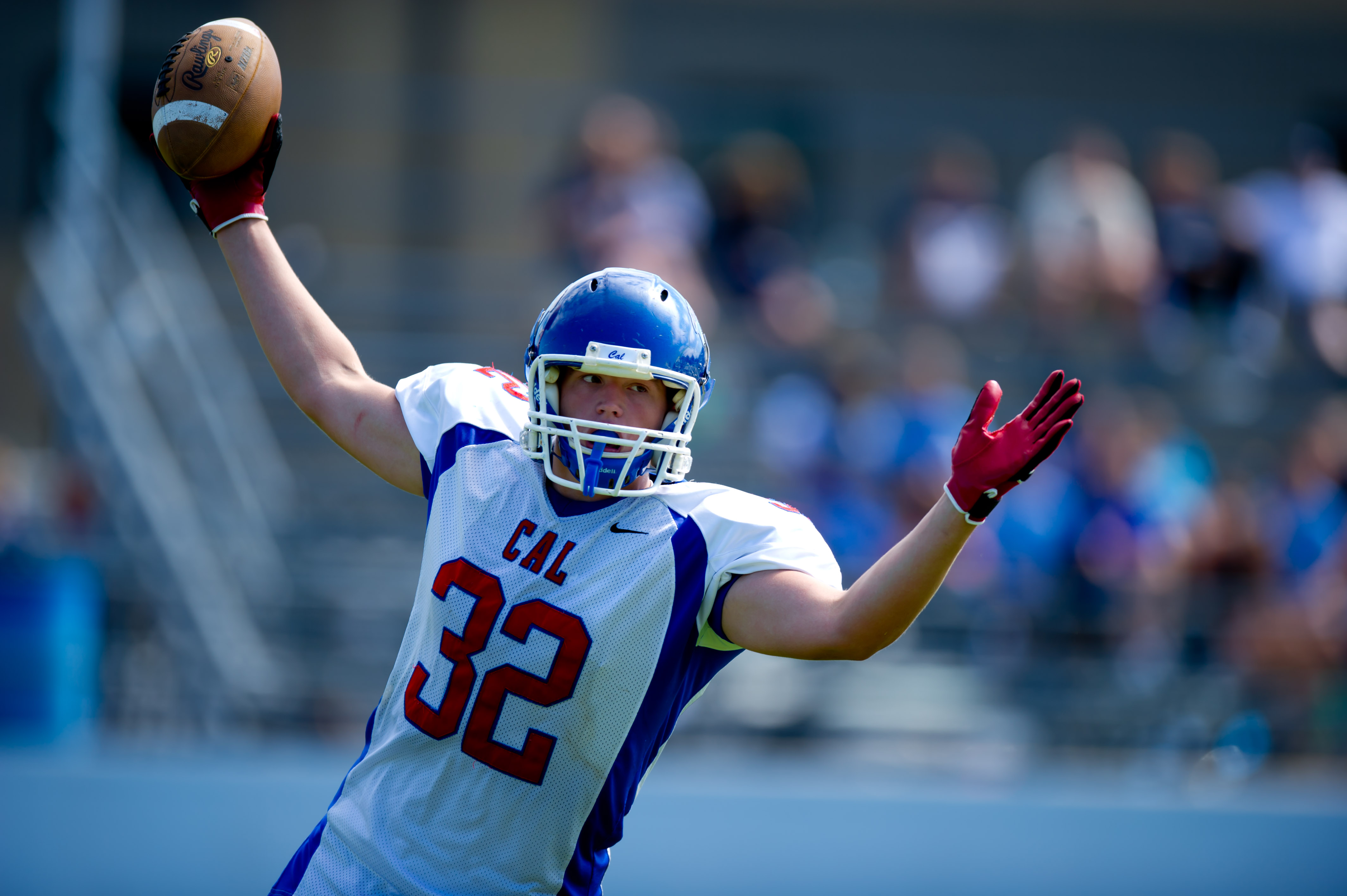 Mitchell Moehle, signed a letter of intent on Thursday, May 18th to play football at Hanover College. Moehle has played football for the Centurions since the 5th grade. "I have enjoyed watching Mitchell play. It's been fun to see how he's grown as a player," said CAL Director of Athletics, Darin Long.
"Mitchell always shows the motivation and desire to succeed and it is contagious. I'm glad I got to coach him even if only for one year. The way he's battled through things is a testament of his will. Hanover is blessed to have him. Mitchell made us a better team and me personally a better person," said Stefan Lefors, CAL's head football coach.
Mitchell's parents, Donna and Mary Ann, spoke about Mitchell's physical struggles and his determination to push through. "I never thought he would get this far with all of his medical conditions. I can't wait to see how he will blossom," said Mr. Moehle.
"Mitchell has been so blessed. No matter what has happened, despite his injuries, he always looked forward to football. We have loved every minute of it," said Mrs. Moehle.
When asked why he chose Hanover College Mitchell said, "It felt really comfortable meeting with the team and immediately I felt like I belonged." Teammate, Sean Walker closed the ceremony in prayer after Mitchell thanked everyone for their support. Moehle looks forward to attending Hanover and playing for the Panthers next fall where he plans to be a pre-med major.