CAL Swimmers Qualify in 20 of 24 Possible Events at State!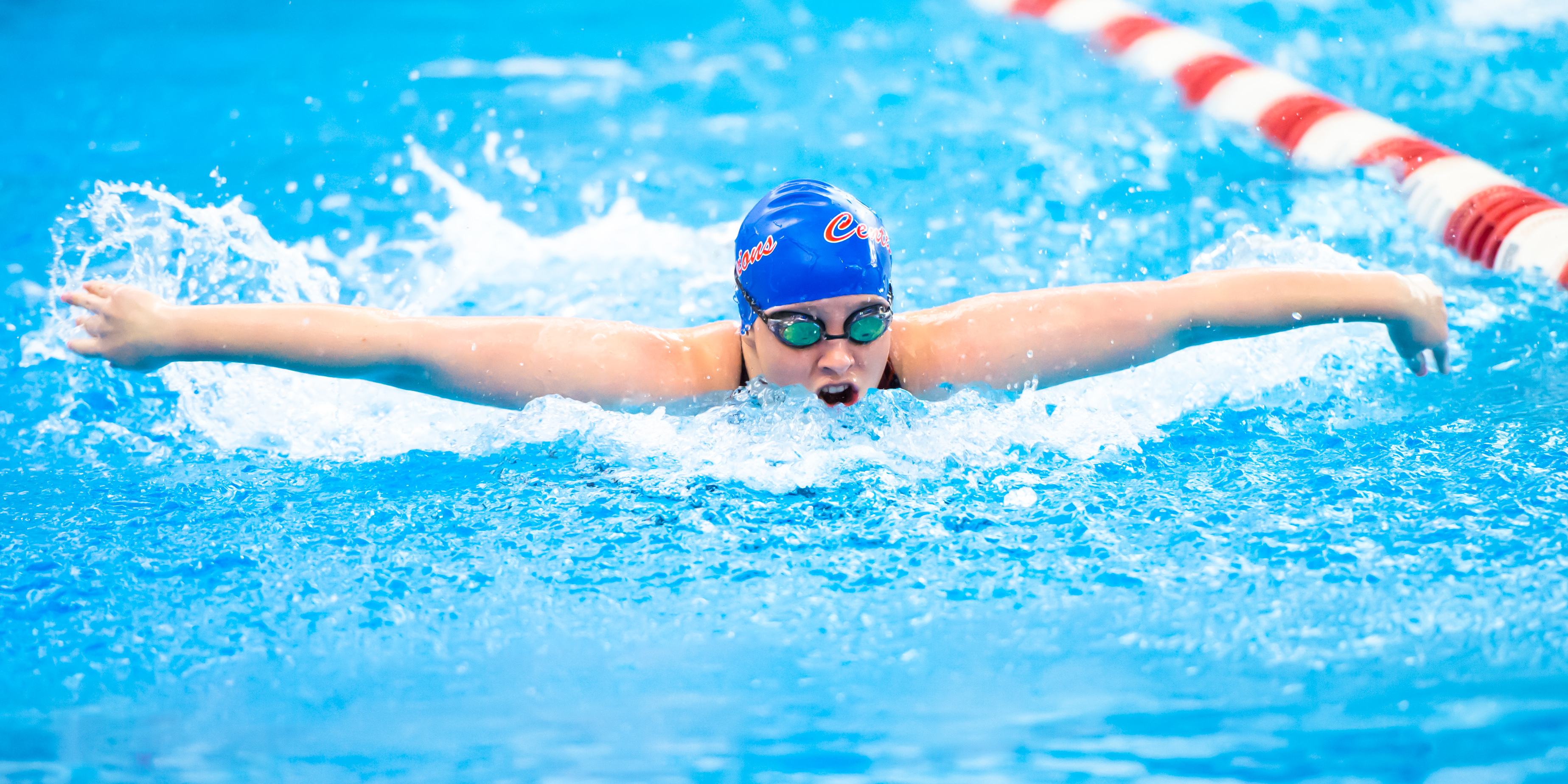 CAL Swimmers had a stellar performance Friday and Saturday at U of L, Ralph Wright Natatorium, for the 2013 Regional Championship. The Women finished 3rd with 276 pointsand theMen finished 5th with 156 points.Highlights of the day were Hannah Magnuson winning the 100 Butterfly and making the All Region Team, and Estefan Albiero winning the Sportsmanship Award for Region II.
Regional results are as follows: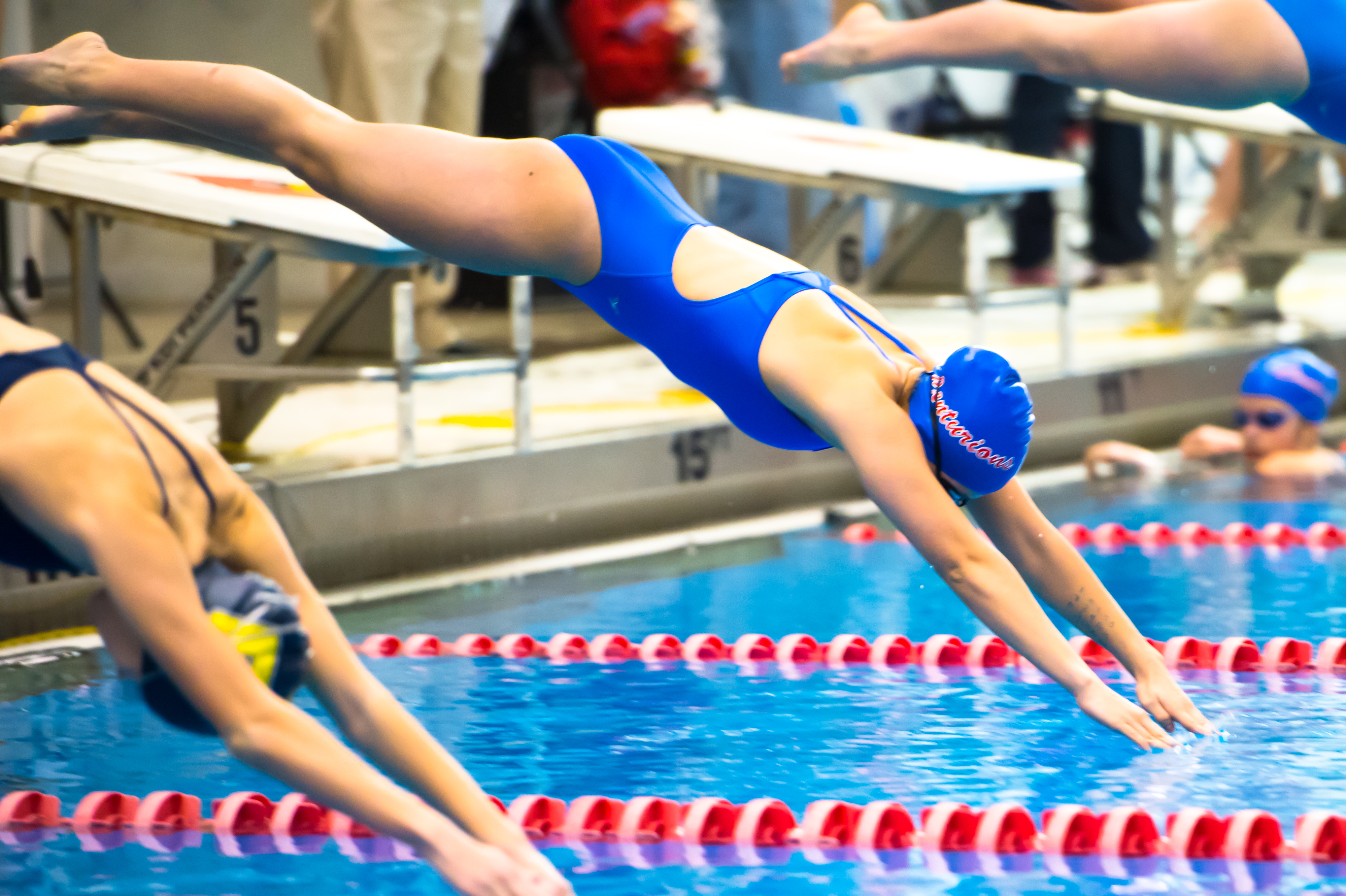 200 Medley Relay(Hannah Magnuson, Rachel Hughes, Annie Holmes, Kendal Blomquist) 2nd,200 Medley Relay(Nick Albiero, Matt Weiss, Austin Shaper, Jason Coultrap) 5th,200 Frestyle:Cameron Brown 6th, Austin Clark 10th, Alexis Nunn 14th,200 Free:Austin Schaper 12th,200 IM:Rachel Hughes 10th, Allie Rassenfoss 14th, Ashleigh Parker 16th,50 Free: Hope Clark 8th, Kendal Blomquist 9th, Annie Holmes 11th,50 Free: Estefan Albiero 4th,100 Fly: Hannah Magnuson 1st, Christin Eckerle 15th, Ashleigh Parker 16th,100 Fly:Nick Albiero 9th, Matthew Weiss 14th,100 Free: Annie Holmes 8th, Hope Clark 10th, Kendal Blomquist 15th,100 Free: Estefan Albiero 4th, Austin Schaper 5th,500Free:Cameron Brown 6th, Austin Clark 9th, Alexis Nunn 11th,200 Free Relay(Kendall Blomquist, Cameron Brown, Rachel Hughes, Hope Clark) 3rd,200 Free Relay(Estefan Albiero, Matthew Weiss, Jason Coultrap, Don Gates) 5th,100 Back: Hannah Magnuson 2nd, Jordan Paulson 11th, Sarah Young 14th, Christin Eckerle 15th, 100 Back: Nick Albiero 10th,100 Breaststroke:Rachel Hughes 4th, Allie Rassenfoss 15th,100 Breaststroke:Matthew Weiss 11th,400 Free Relay(Cameron Brown, Annie Holmes, Hope Clark, Hannah Magnuson) 3rd,400 Free Relay(Austin Schaper, Jason Coultrap, Nick Albiero, Estefan Albiero) 6th.
State Qualifiers were announced today! Congratulations to ourSTATE TEAM:GIRLS:Hannah Magnuson, Cameron Brown, Annie Holmes, Hope Clark, Austin Clark, Kendall Blomquist, and Rachel Hughes,BOYS: Estefan Albiero, Nick Albiero, Jason Coultrap, Austin Schaper, Matthew Weiss, and Don Gates….GOOOOO CAL!
Click Link Below for KHSAA Swimming & Diving prelim entries:
http://khsaa.org/swimming/2013/13psychesheetswimming.pdf