Senior, Taylor Smith, signed a letter of intent on Thursday, February 28th to play soccer for the University of Louisville Cardinals next fall.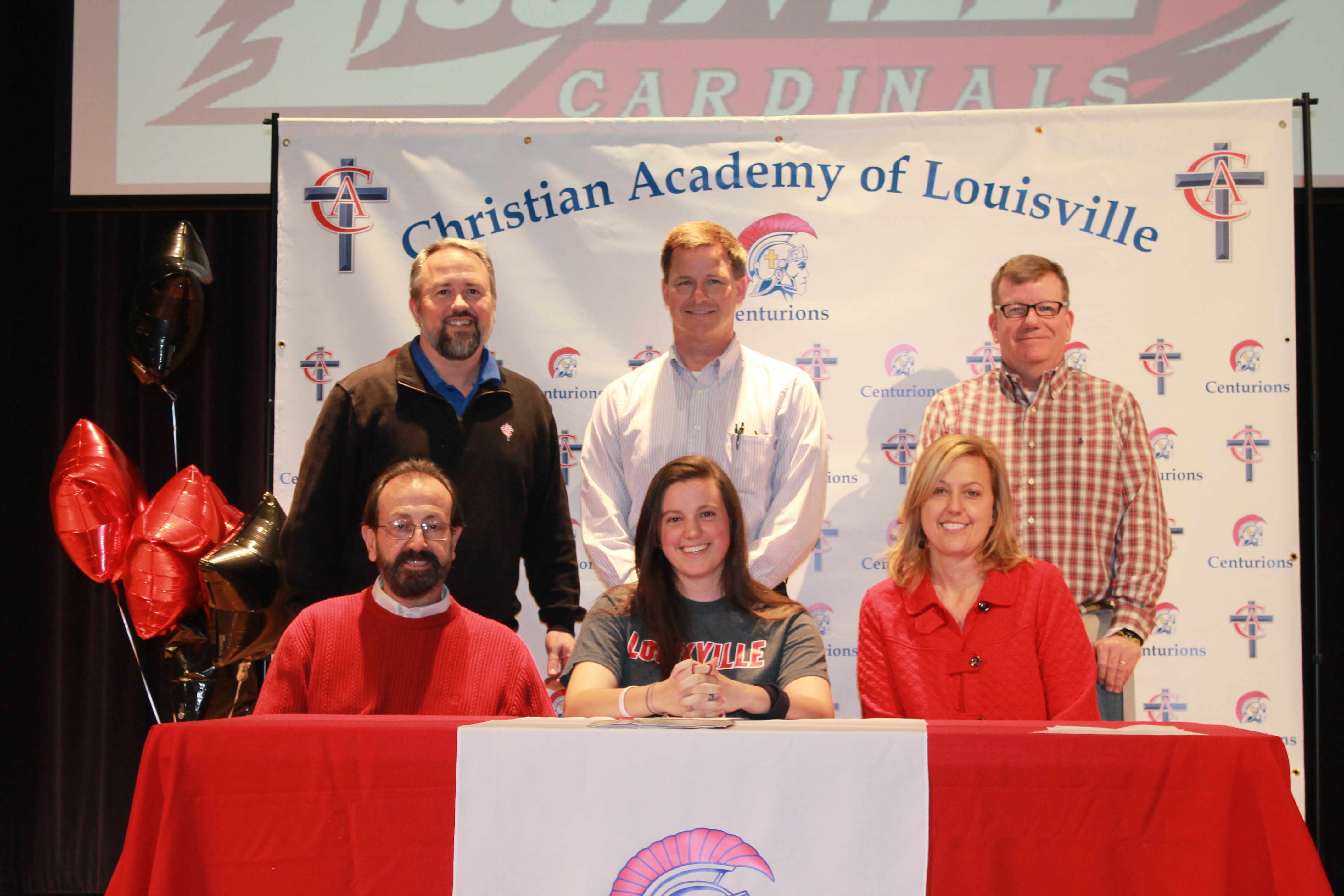 Smith chose Louisville for their competitive soccer program as well as the opportunity to stay close to home. Taylor has played soccer at CAL for four years and was named All Region and All State her sophomore and junior years. Smith injured her shoulder and was unable to finish out her senior year with the Centurions.
"Taylor has been a leader from day one. While she is a quiet leader, she has led by example. She is one of the best goal keepers in the state and has truly been a difference maker in our program," said CAL girls' head soccer coach, John Zutt.
Taylor's parents, Steve and Tina Smith thanked friends, family, and coaches for their support.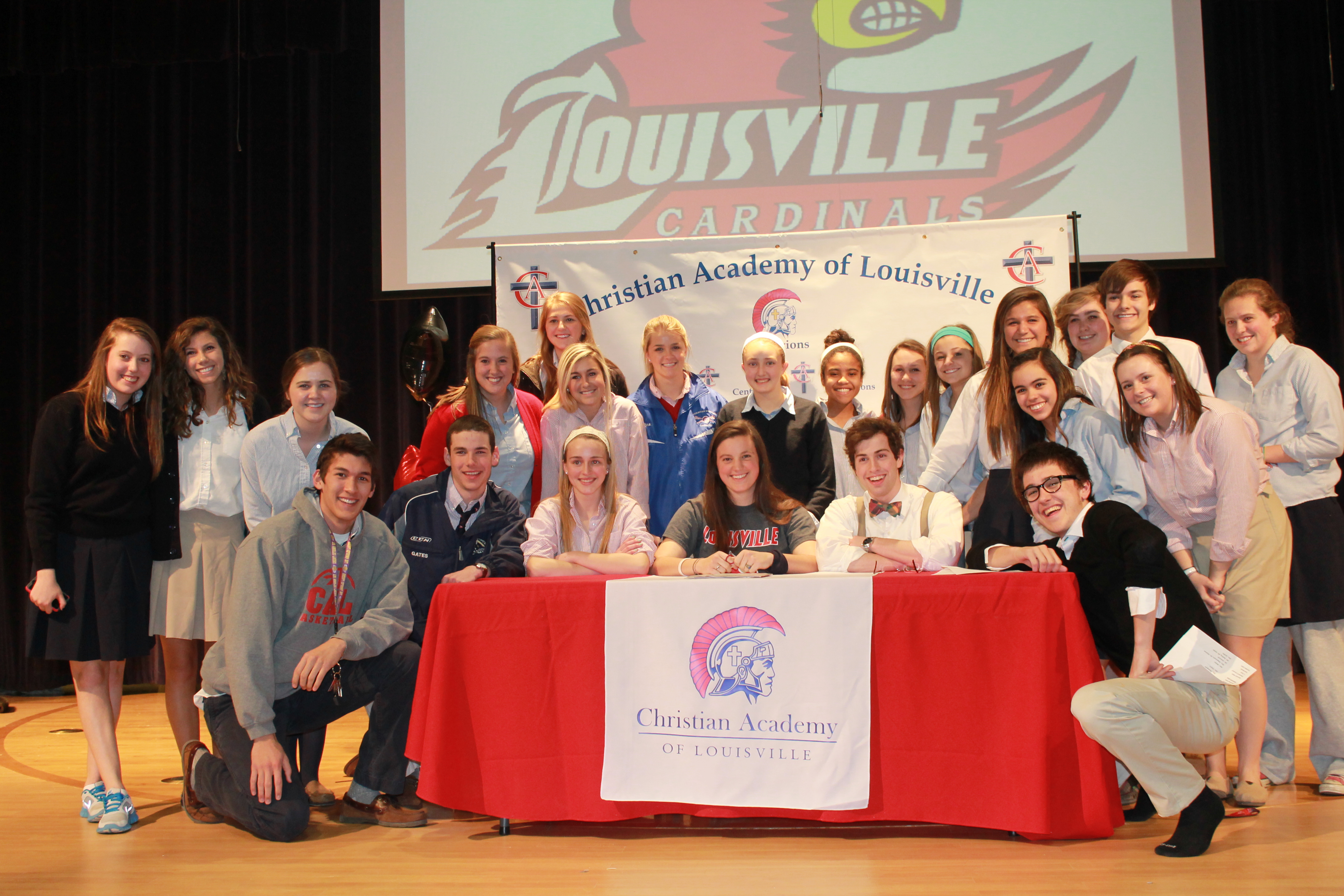 "Taylor has been blessed by friendships and adults who have poured into her. We are especially thankful to her coaches for teaching her about soccer, but more importantly about the Lord. We are so excited to see you fulfill your dreams," said Tina Smith.
Smith is an undecided major and looks forward to playing goalie for the Cardinals who were ranked in the Top 20 last fall and signed six players this month. (http://www.gocards.com/sports/w-soccer/spec-rel/020713aac.html)