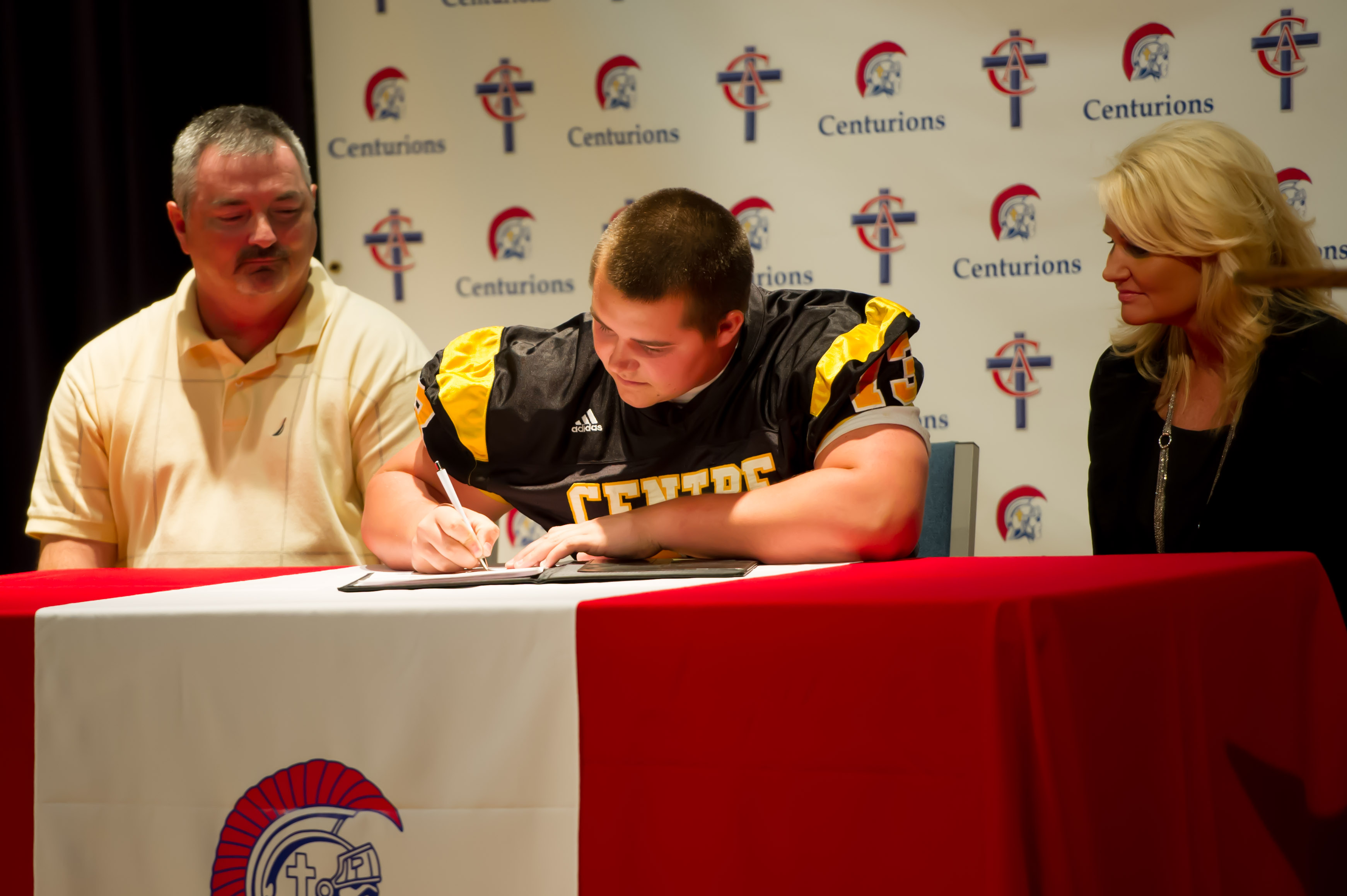 On Friday, senior Hunter Trenaman, signed a letter of intent to play football at Centre College. The signing ceremony was opened in prayer by Director of Athletics, Darin Long.
When asked about choosing Centre College, Trenaman said, "I chose Centre because of the academic opportunity I will have there, as well as for their successful football program."
"Not only will Hunter have a great opportunity to play football, but he will also get a great education at a school like Centre," said CAL head football coach, Stefan LeFors. "He's been a leader and an anchor for our team offensively and defensively the last two years. I'll miss the energy he brings to the field."
Hunter's parents, Tracy & Kristen Trenaman, thanked coaches for helping Hunter succeed on and off the football field.
"As a parent, seeing what Hunter has done and the hard work he's put in, I know he'll be successful in life," said Mr. Trenaman. "We are excited to see what the next four years hold."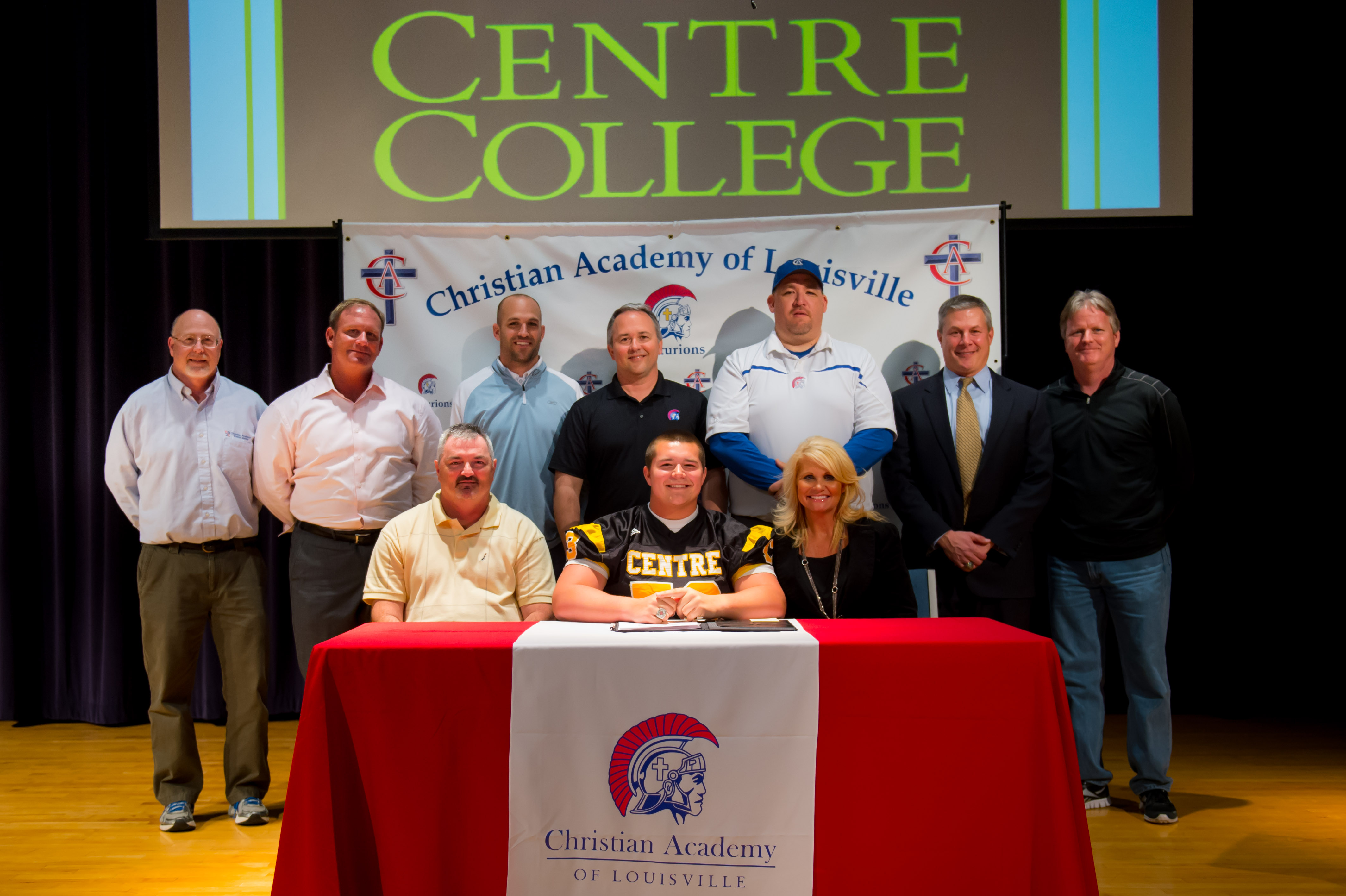 "I can't say enough good things about Hunter. It's been a pleasure watching him grow and being a part of his football experience," said CAL assistant football coach and sports performance head coach, Greg Lile.
Trenaman ended the signing ceremony by thanking God, his friends, family, and teammates. "I'm ready to follow God's plan for me at Centre," said Hunter.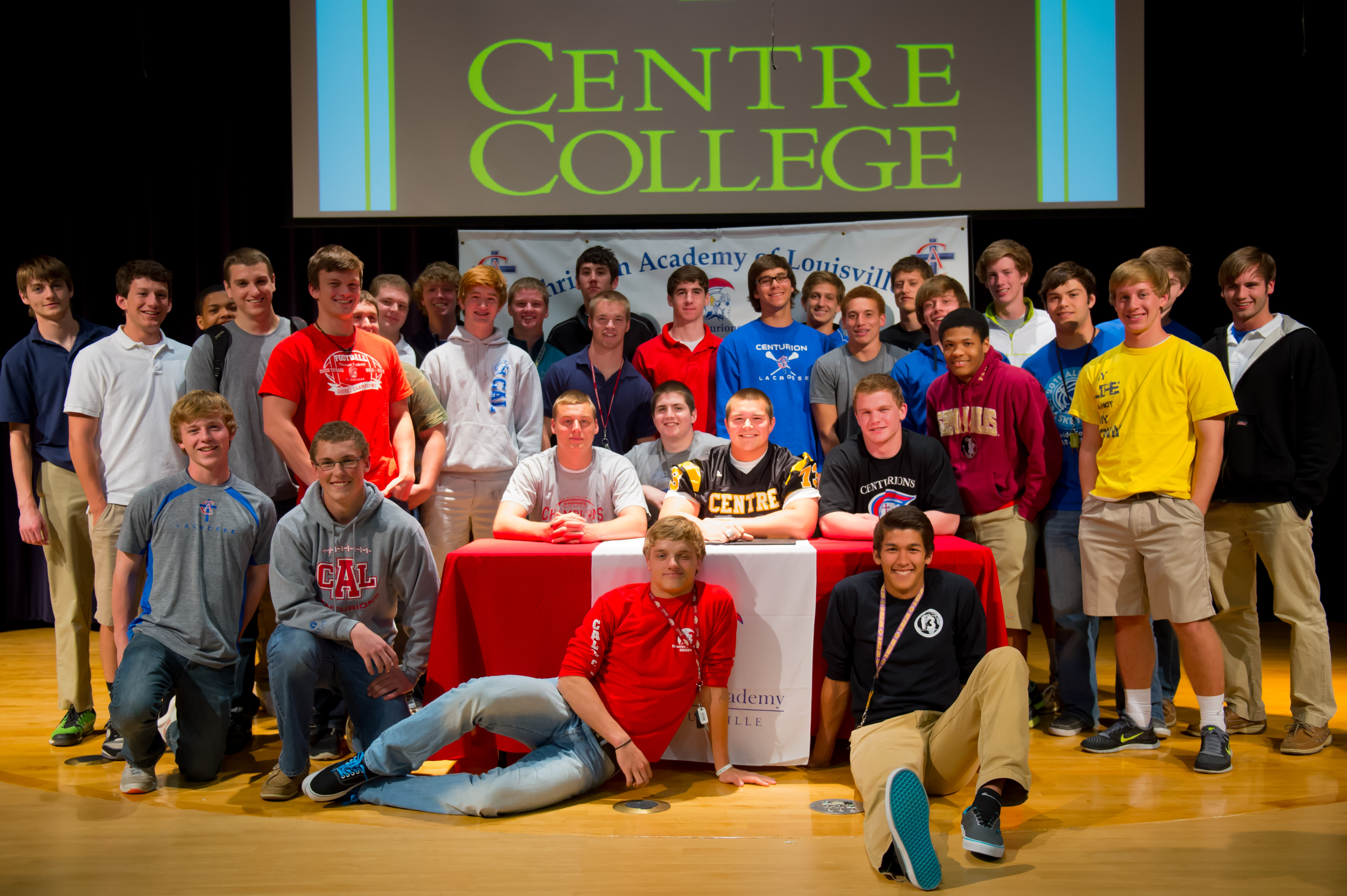 Hunter's football achievements include being named All-State in Academics by the Kentucky High School Athletic Association (KHSAA), 2011 & 2012 Team Captain, All District Offensive Lineman (2011 & 2012), and Jefferson County East-West All-Star Team (2012). In addition to his football achievements, Hunter has received numerous academic accolades. Hunter has played football for CAL since the 5th grade and was also a member of the CAL Varsity Lacrosse team his freshmen, sophomore, and junior years.
Hunter looks forward to playing for the Colonels and plans on majoring in Pre-Physical Therapy.