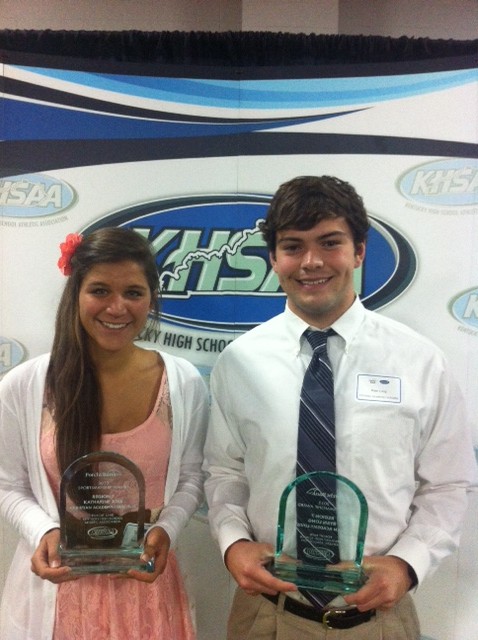 Congratulations to Christian Academy's Kate Joss and Ryan Long for winning the 7th Region's Forcht Bank/KHSAA Sportsmanship Award. Each school in the state submits one boy and one girl winner which is then forwarded to KHSAA to announce a regional winner. The 16 female and 16 male regional winners were then honored at a dinner held in Lexington, KY Sunday evening.
The winners were selected based on grade point average, school and community leadership, letters of recommendations from coaches/administrators, and an essay on "Sportsmanship and its Role on Athletics".
Kate and Ryan each received a certificate, award, and a $350 scholarship. Congratulations once again to both for representing Christian Academy and the 7th Region.