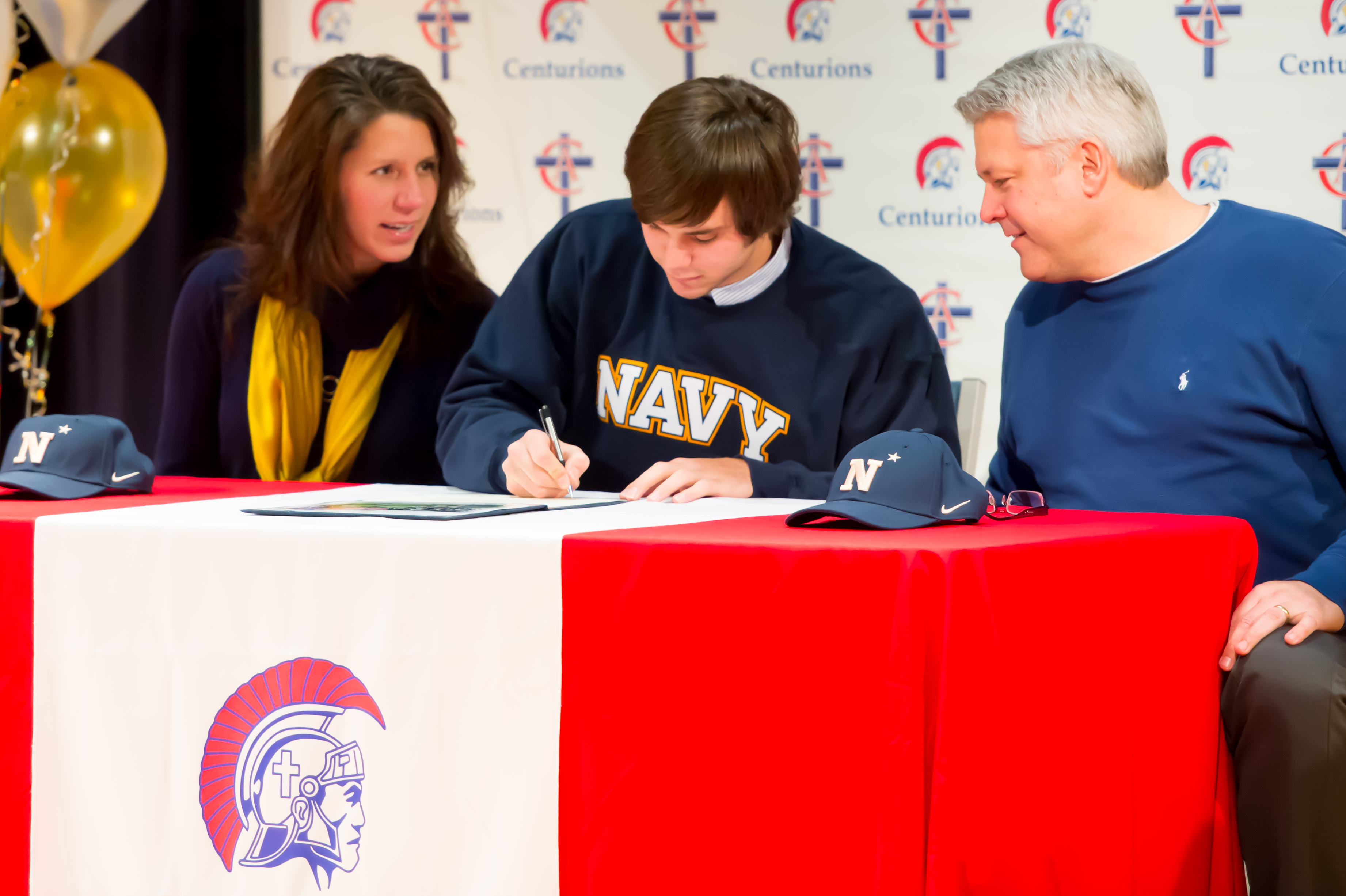 On Thursday, senior Chad Lewellyn, signed a letter of intent to play football for the United States Naval Academy.
"I'm extremely proud of Chad. His parents and grandparents are his greatest supporters and I'm excited for him. Chad is a special player. He's done so much for our program and has tremendous skill. I have been blessed to coach Chad and can't wait to follow him in his football career," said CAL head football coach, Stefan LeFors.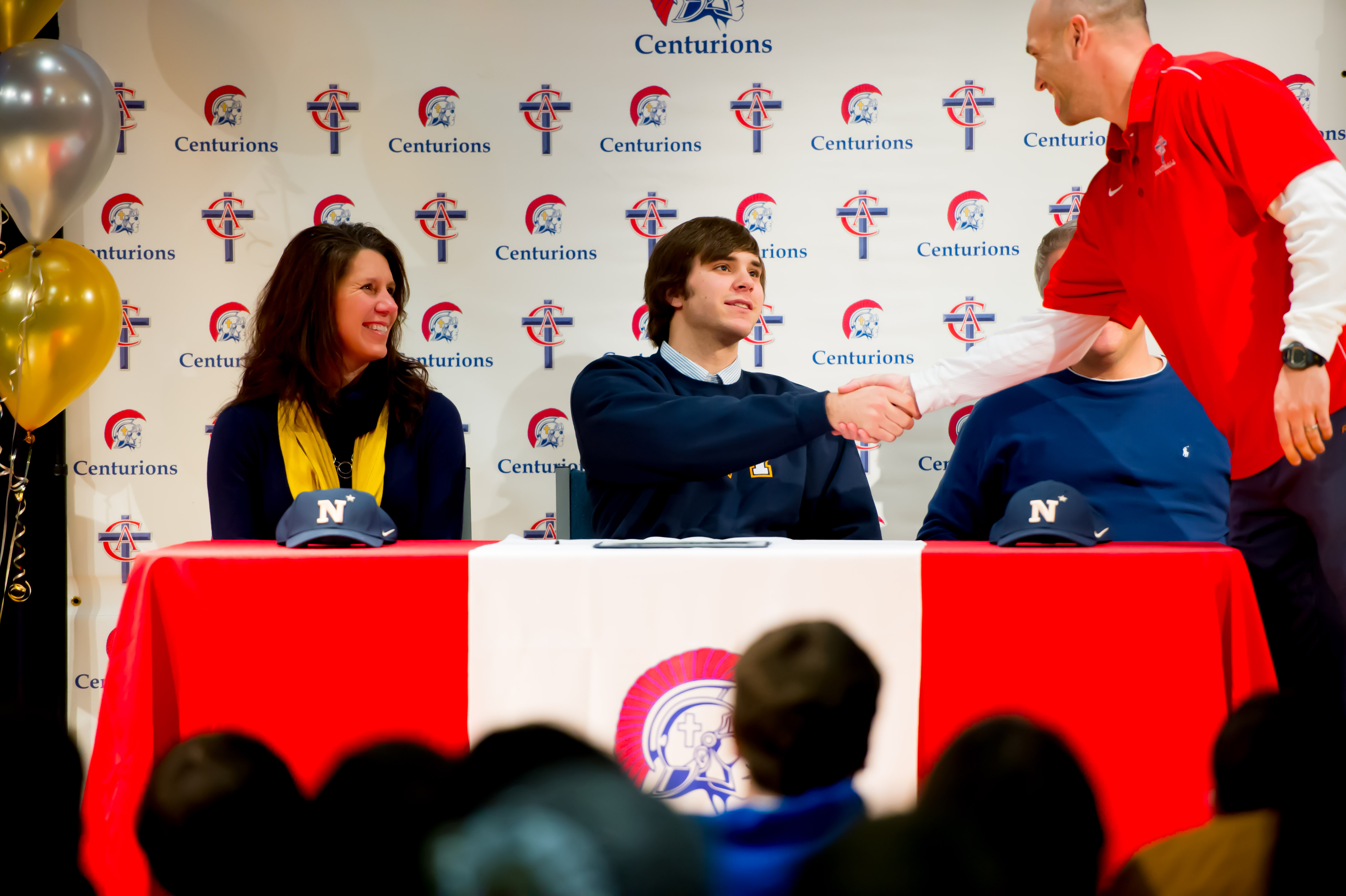 "I'm unbelievably proud of Chad. CAL has prepared him for the Naval Academy academically and athletically," said an emotional Mark Lewellyn, Chad's father.
"I felt at home when I visited Navy. Their campus is beautiful and it is just a good fit for me," said Lewellyn.
Chad thanked his parents, his grandfather, and his friends for their support. He also thanked Coach LeFors for pushing him to be a better football player. Chad plans to major in engineering next fall.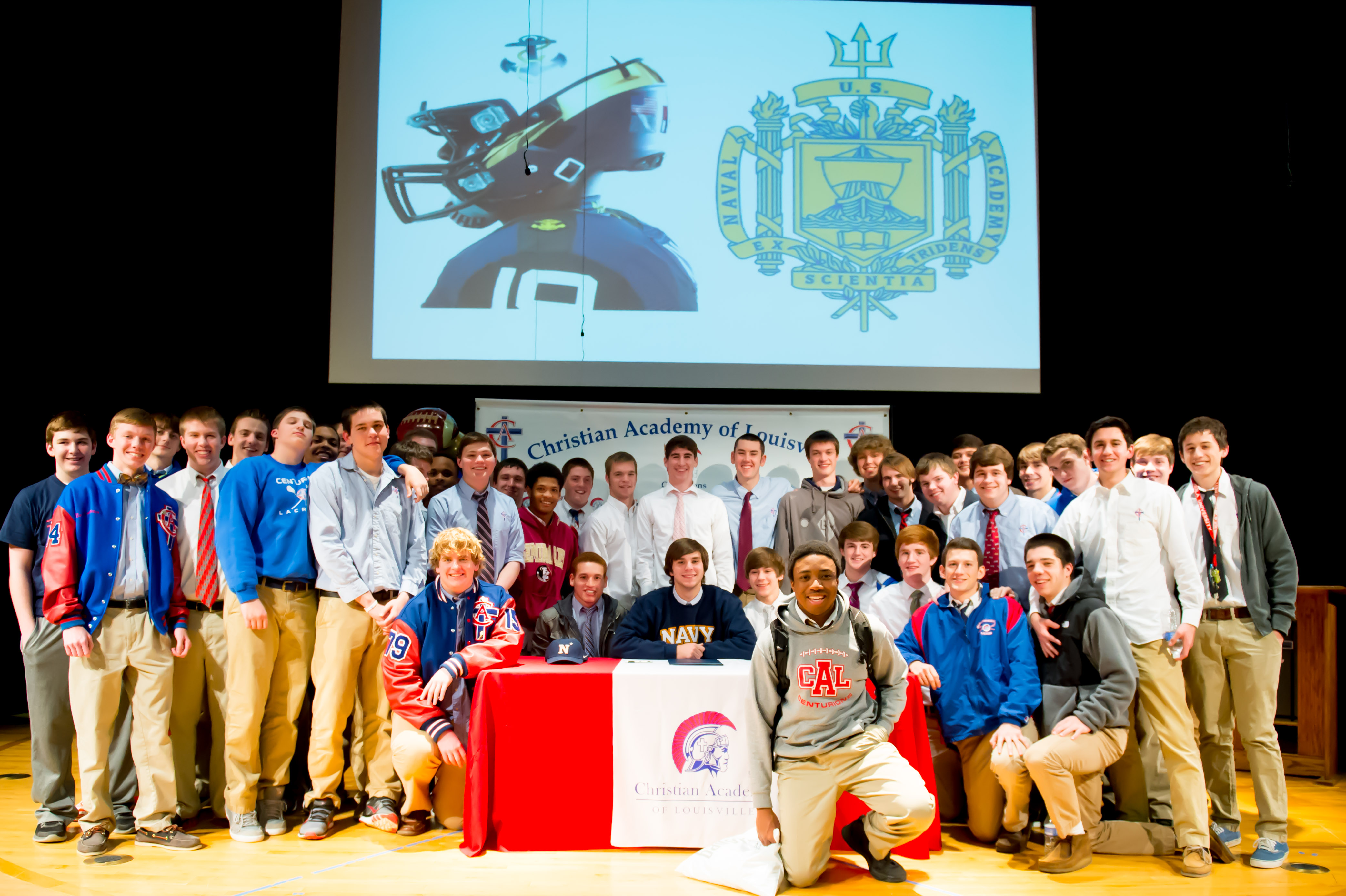 Chad has received numerous awards including All District team (2011, 2012, 2013), 3rd Team All State (2013), Team Captain (2013), Offensive MVP (2012, 2013), Best of Bluegrass Game (receiver), and the Centurion Award (overall team MVP 2013).