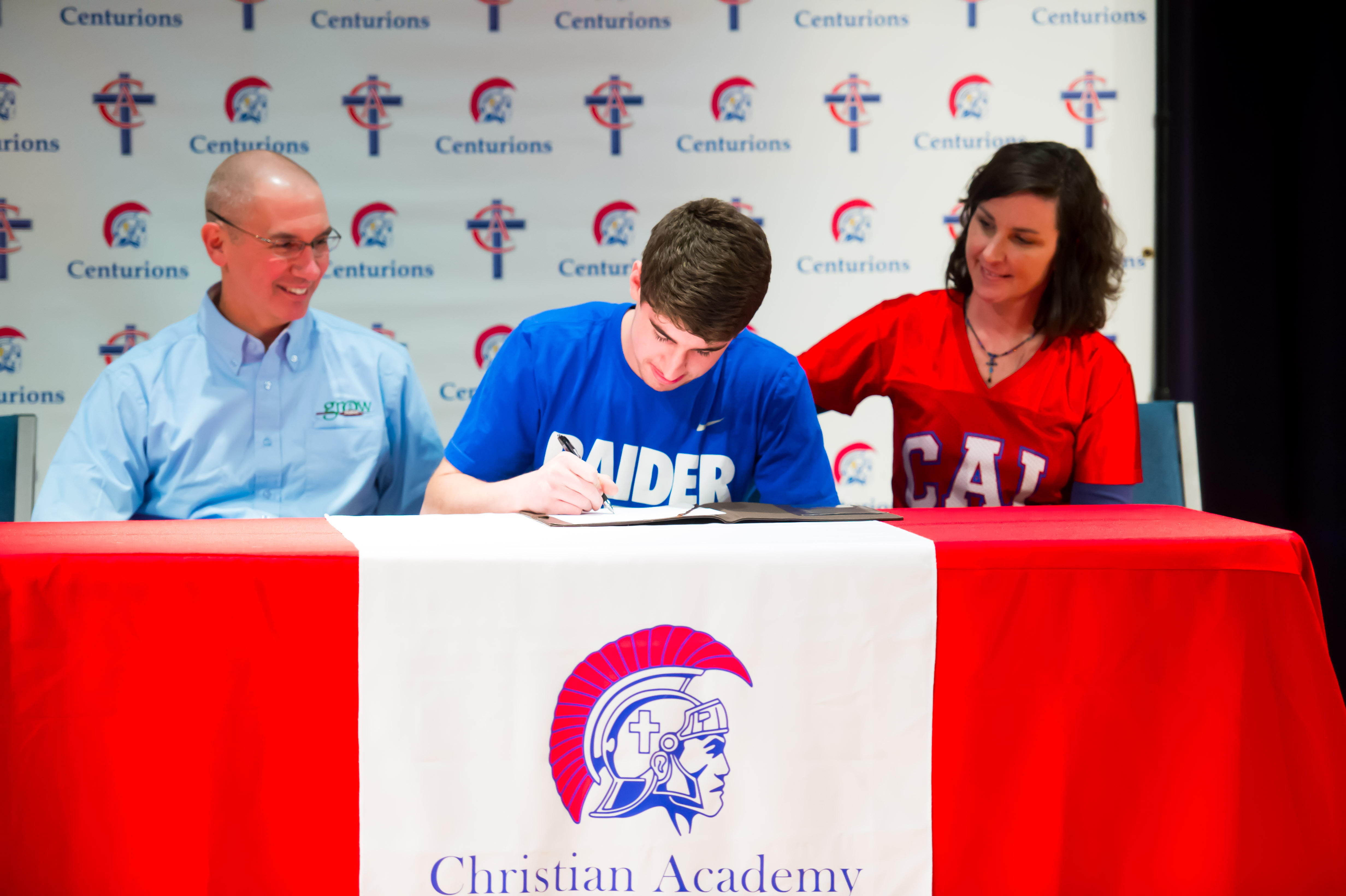 On Wednesday, senior Zac Passafiume, signed a letter of intent to play football at Lindsey Wilson College next fall.
"I have had the opportunity to coach Zac for two years. He'll do anything you ask him to do. It's been fun to watch him on Friday nights and see how much he's grown as a player these last two years. I look forward to following his college career," said CAL head varsity football coach, Stefan LeFors.
Zac's parents, Tracy and Michael, spoke of how proud they are of him. His father read a poem about how short life is and how to make the most of every opportunity. "We can't wait to see him make a difference for Christ at Lindsey Wilson," said Mrs. Passafiume.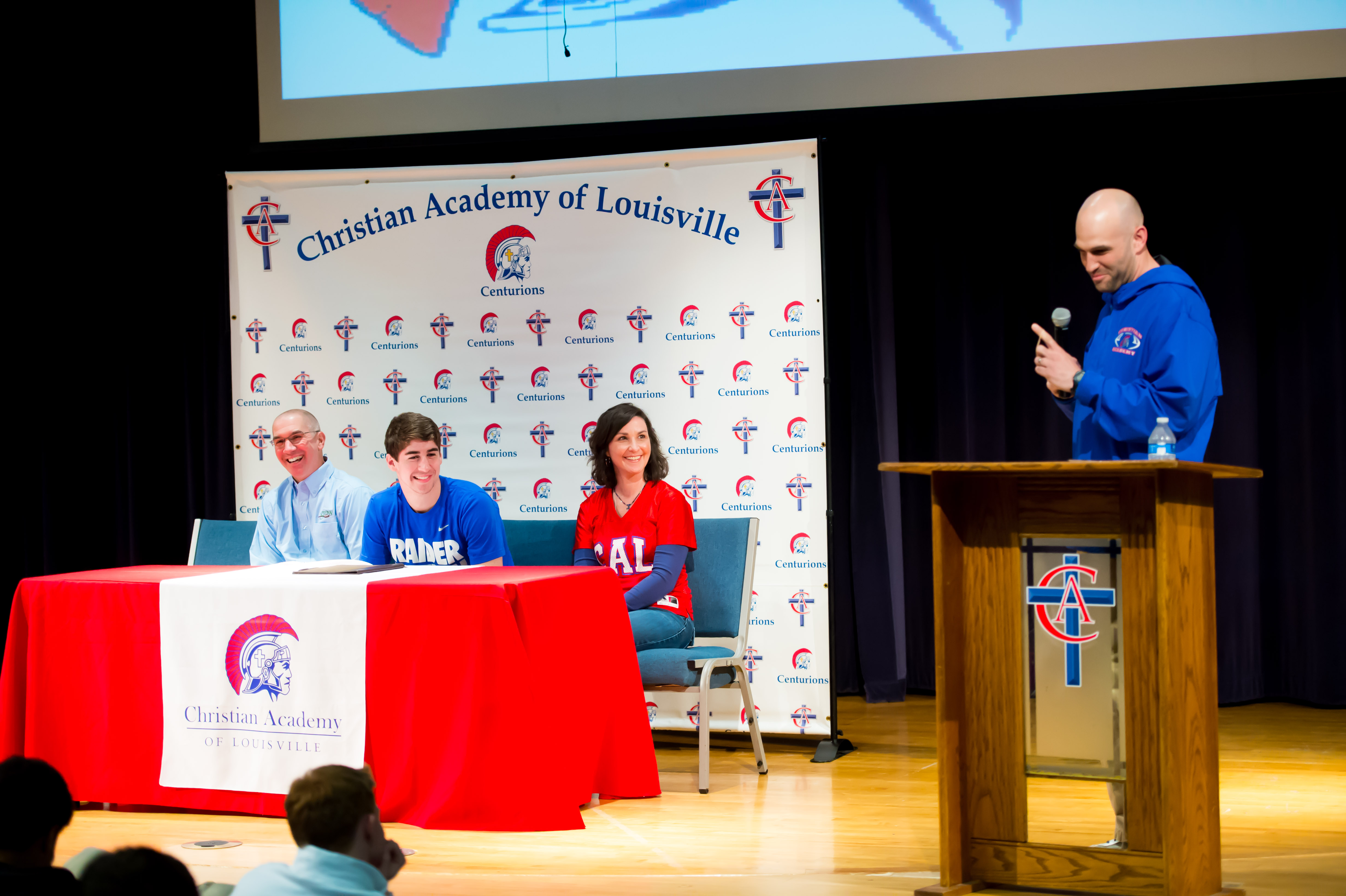 Zachary has attended CAL since the 3rd grade and was also a member of the CAL boys' basketball team. Assistant boys' varsity basketball coach, Mike Eichberger, congratulated Zac as well.
"Zac will be great at whatever he does. I know he'll do great things at Lindsey Wilson…it's a great school," said Coach Eichberger.
Assistant varsity football coach, Keith Griffee, has coached Zac since grade school. He closed the signing ceremony in prayer and thanked the Passafiumes for their support.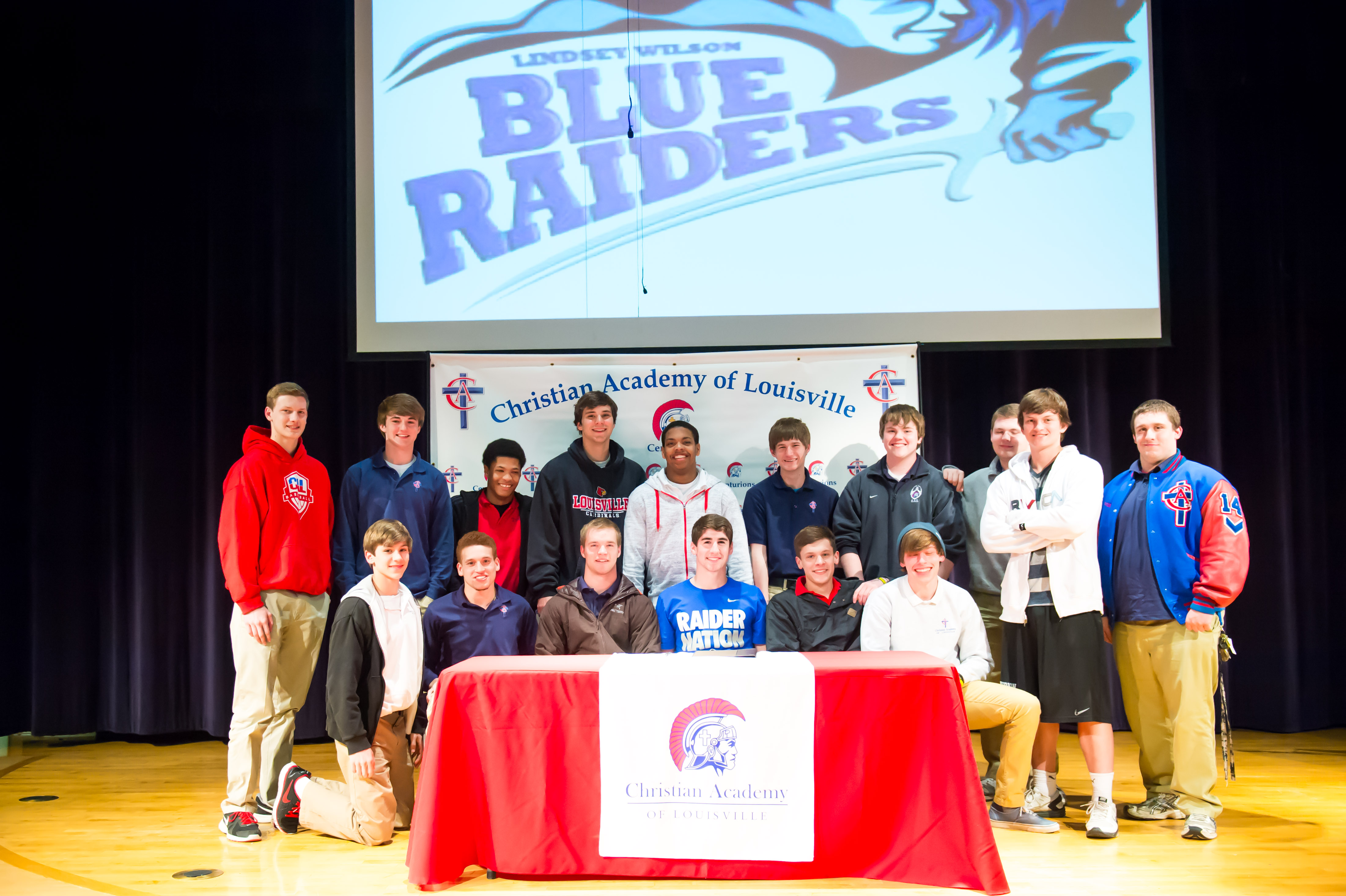 Zac was named to the 2013 All-District team and plans to major in Athletic Administration.