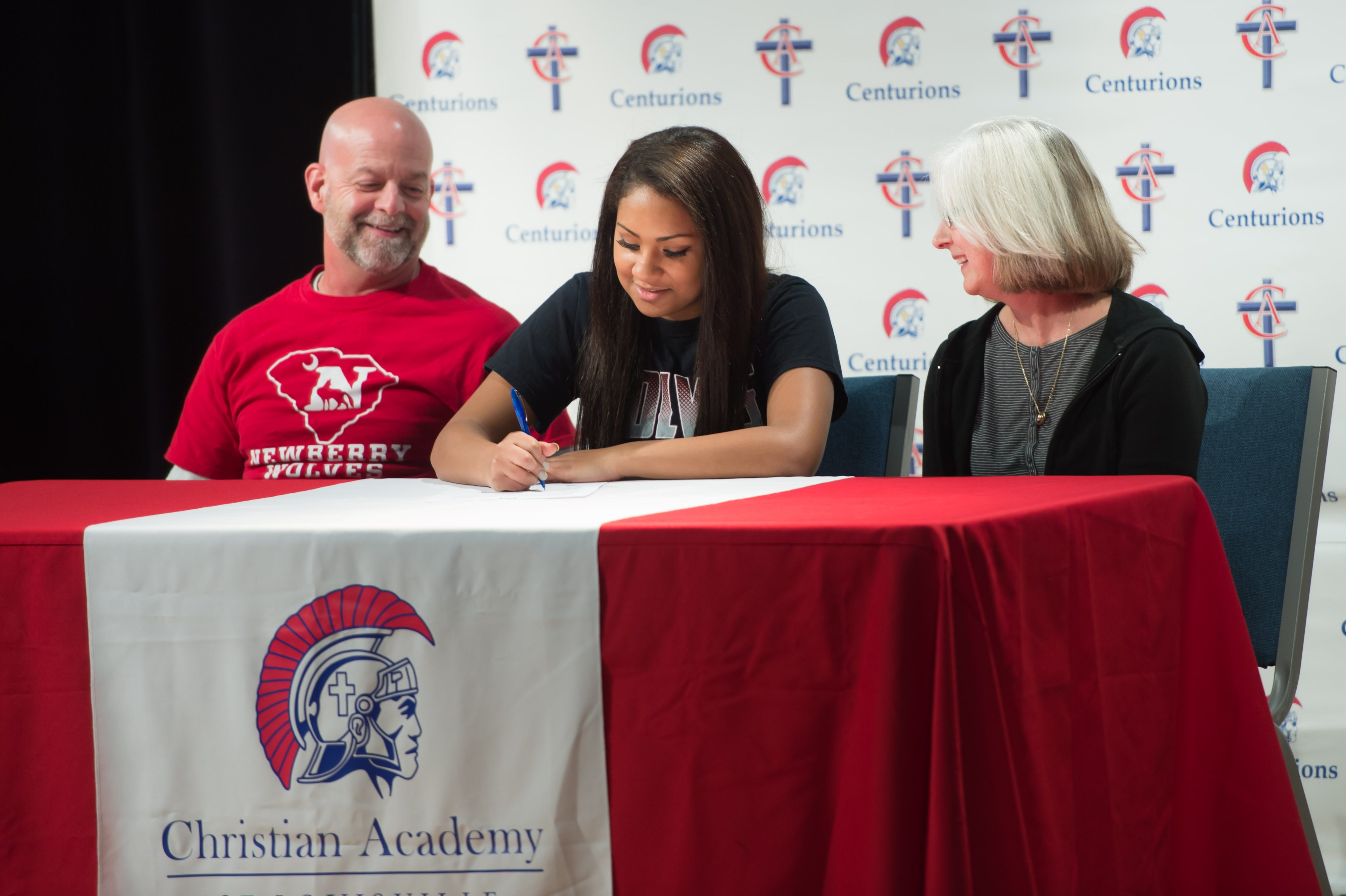 Congratulations to senior, Killianna Waiz, signed a letter of intent to play field hockey for Newberry College last Friday.
CAL Director of Athletics, Brad Morgan, opened the signing ceremony with prayer.
"I chose Newberry because I really like their field hockey coach. I was impressed by what the school offers academically and their student life," said Waiz.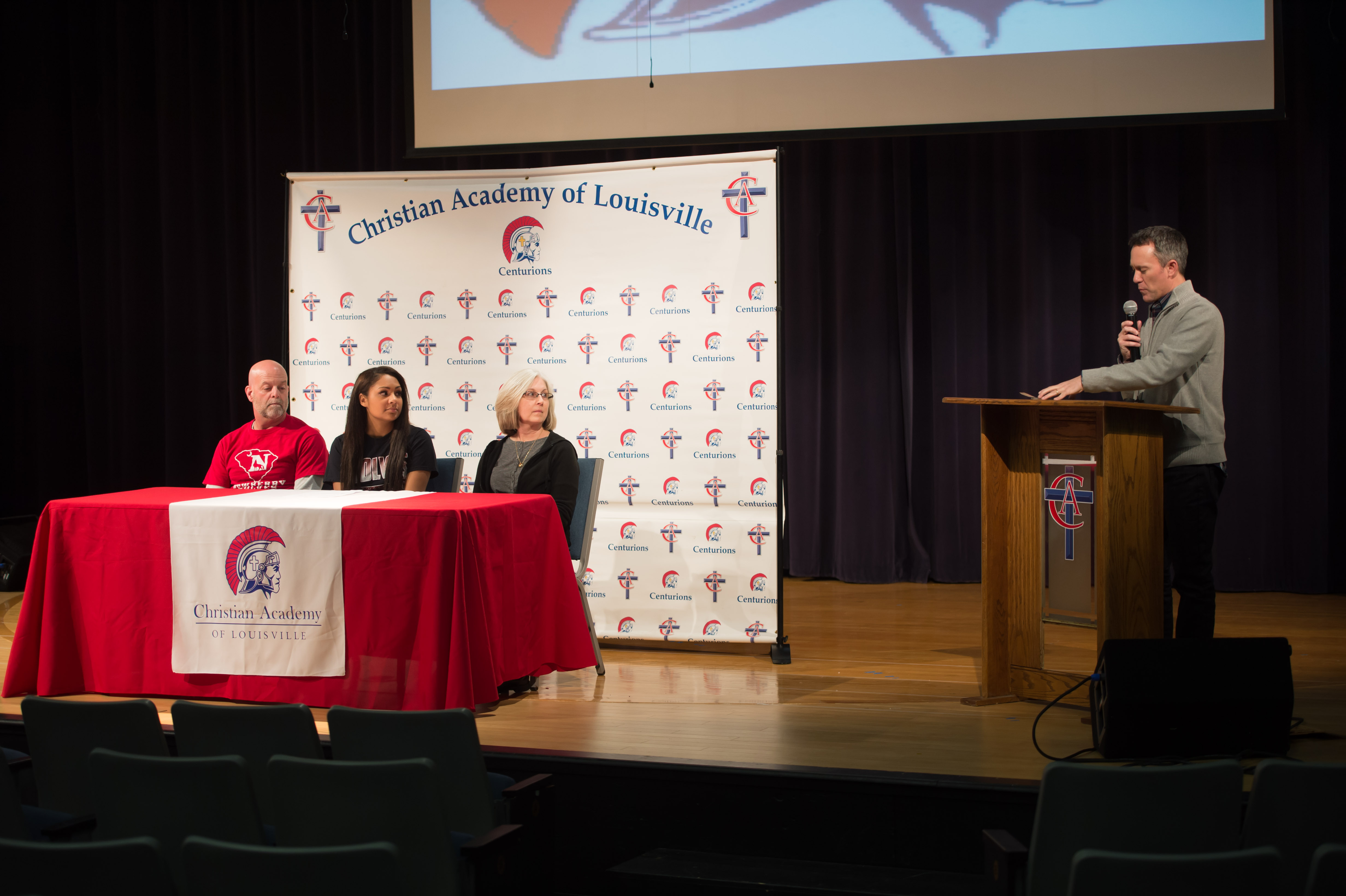 "This is part of what God has planned for Killianna. God has given her many talents, and today we get to celebrate the talent of field hockey," said former CAL head field hockey coach, Jeremy Nelson. "Killianna is a great teammate, a wonderful person to have around, and a friend who sticks close. I admire that most about her."
Killianna was joined on stage by her parents, Karen and Mark Waiz.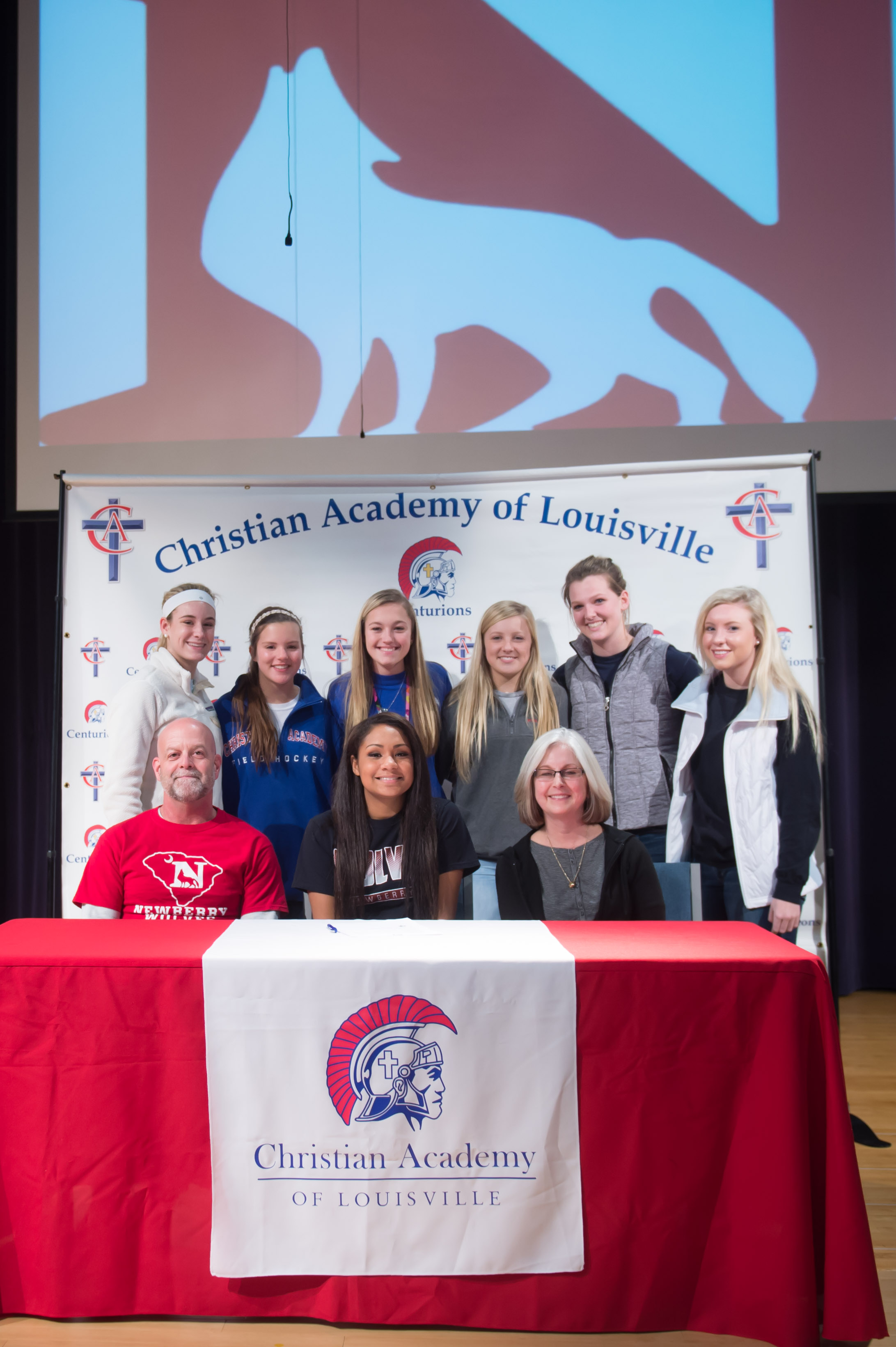 "Now is also a time to reflect and be thankful for the support of parents who took you to games, practices, and have spent countless hours traveling to tournaments," said AD Morgan. "Killianna has a wonderful, supportive family."
Waiz began playing field hockey in the 4th grade and was awarded the MVP Defense Award this year. She has also played for the International Field Hockey Club Kentucky (IFHCK) for 5 years.
Killianna is undecided in her major and looks forward to playing for the Newberry Wolves next fall.