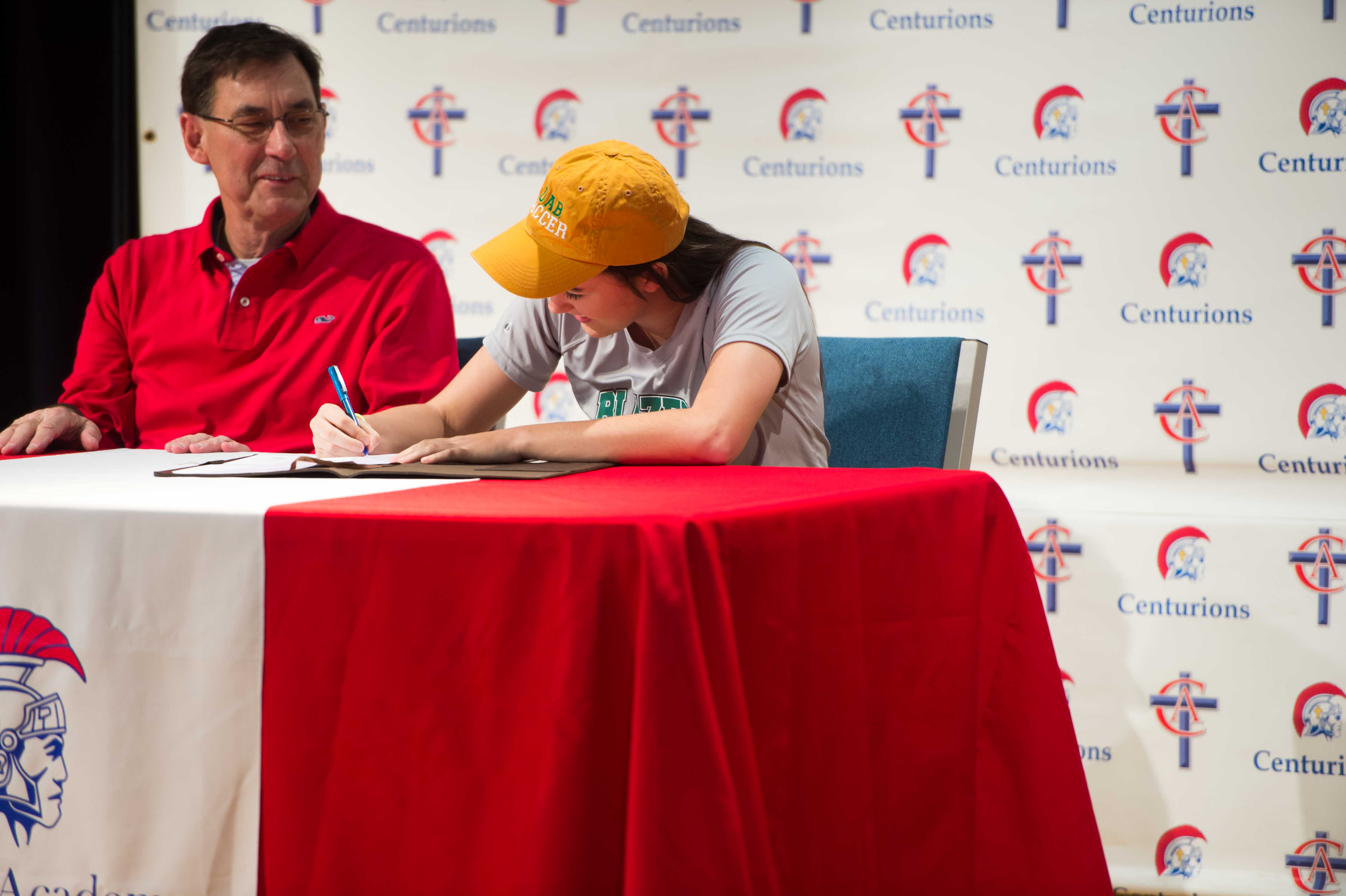 Congratulations to senior, Megan Mintman, who signed a letter of intent to play soccer for the University of Alabama-Birmingham (UAB) on Wednesday.
Megan has played soccer since the age of three and was team captain her junior and senior years at CAL. She was also named Region 7 – 1st team (2012-2014), District Tournament team (2013), and All State – 2nd team (2014) among other awards. She has played for the club soccer team, KY Fire Juniors, for nine years.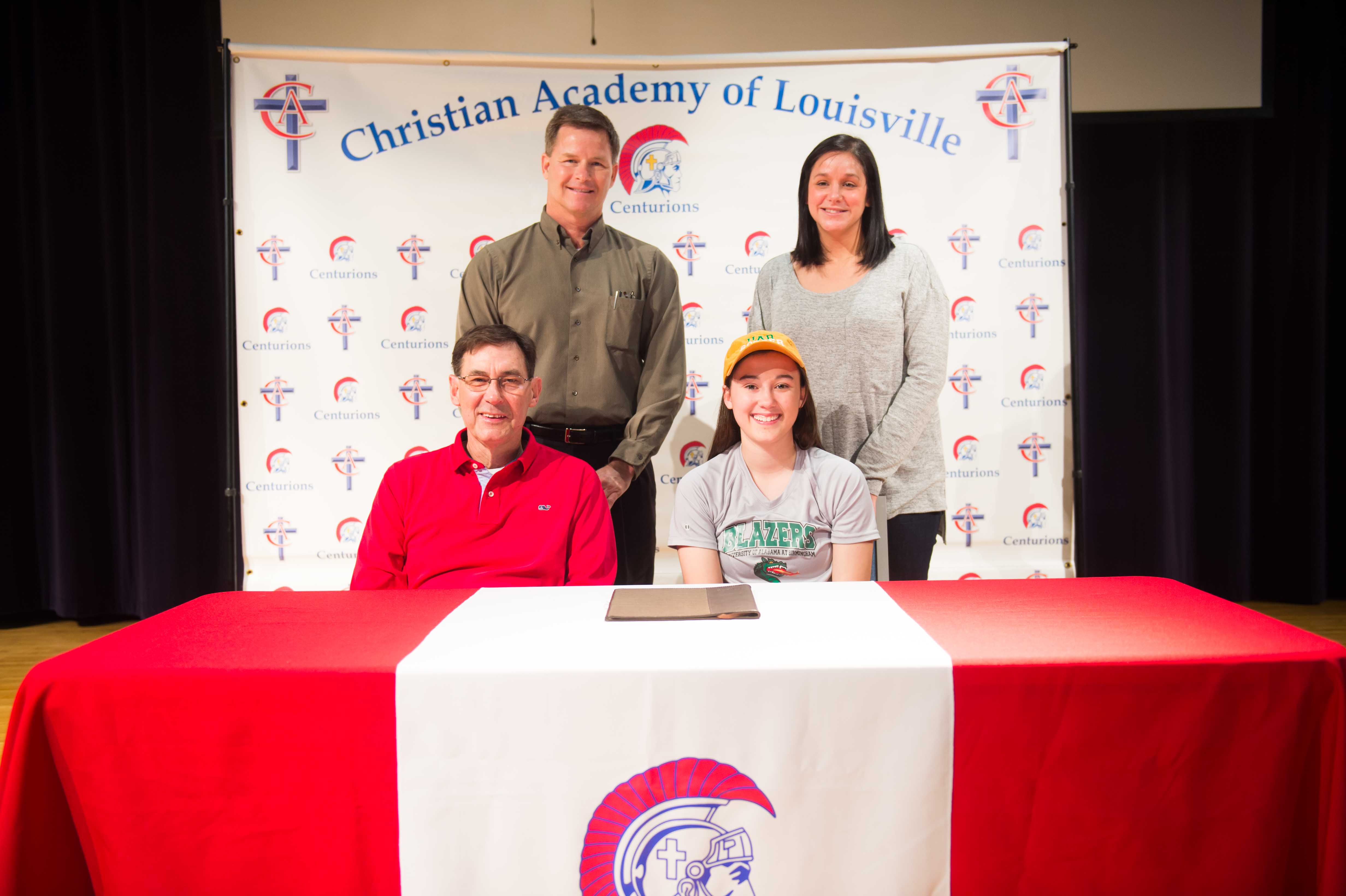 KY Fire Juniors coach, Jaqueline Batuello, said, "I have been lucky to have coached Megan this past year and unlucky to have coached against her for four years," (Batuello also coaches at Sacred Heart Academy). "Megan is not only very talented, but what stands out to me most is her work ethic and what a great teammate she is."
CAL head girls' soccer coach John Zutt, thanked the Mintmans for their support of the CAL soccer program.
"This is a special day for Megan. She epitomizes the model of a student athlete who uses the platform of athletics to honor and glorify God," said Zutt.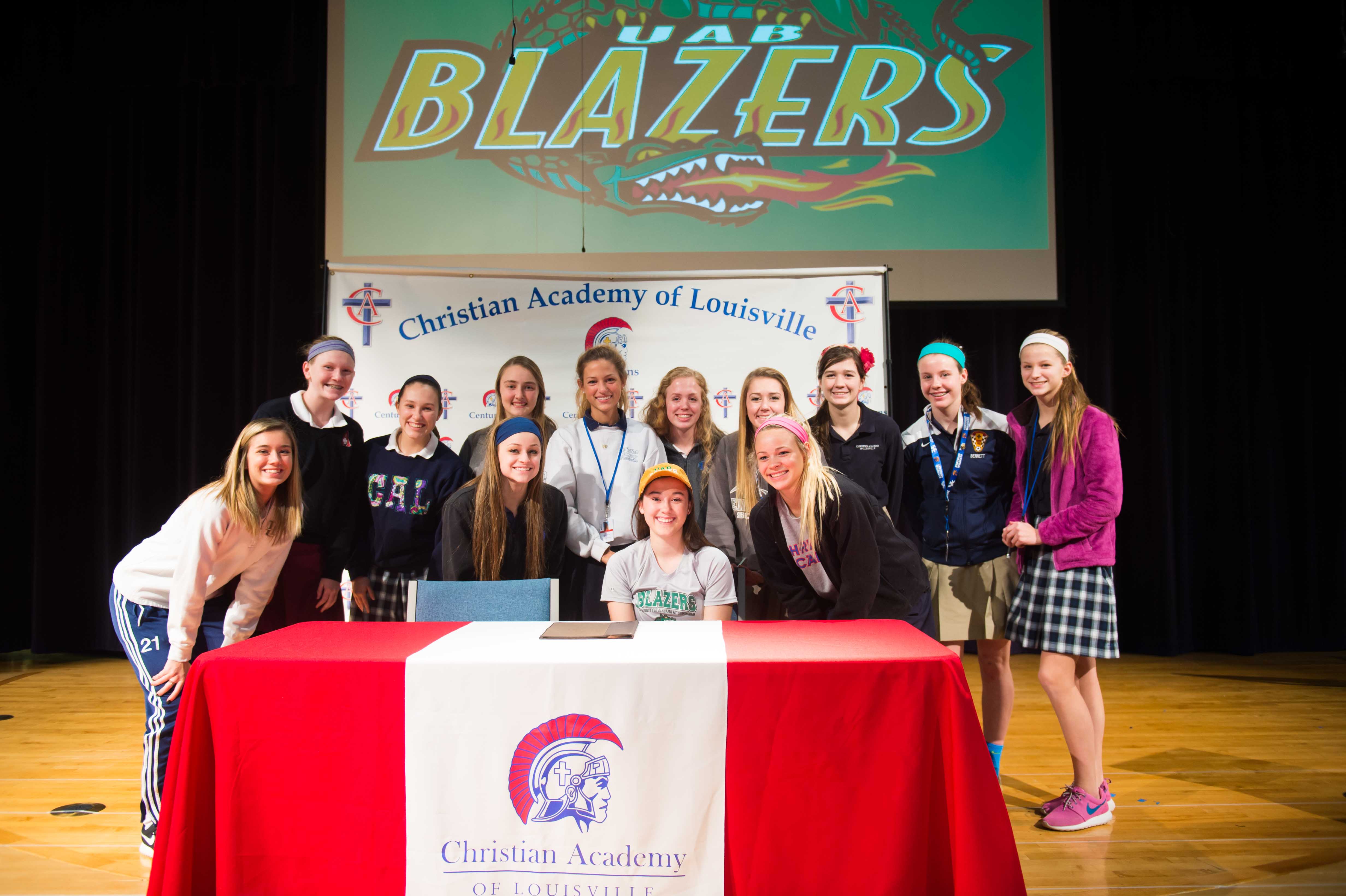 Megan ultimately chose UAB because of their great academics and their talented soccer program.
"Coach Warren is a great coach and will help me improve in soccer and stay on track academically," said Mintman.
Megan thanked her teammates and parents for their sacrifice and support. She is undecided in her major and looks forward to playing for the UAB Blazers next fall.