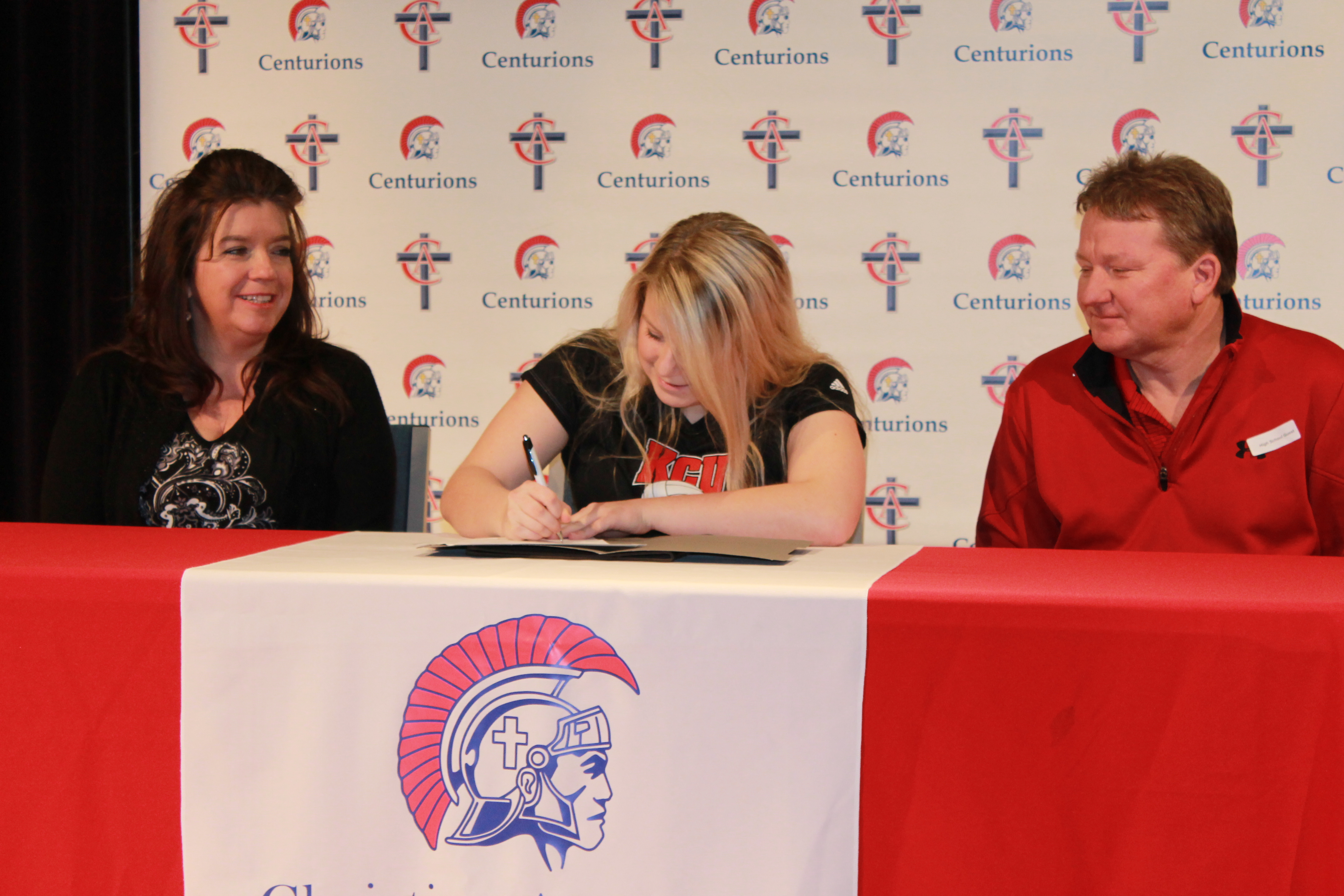 Congratulations to Juliann Parrish who signed a letter of intent to play volleyball at Kentucky Christian University yesterday.
Juliann also visited Union College, but ultimately landed on KCU.
"I felt like Kentucky Christian was where God was leading me. I know he has a plan for me at KCU. I'm so excited!" said Parrish.
CAL head volleyball coach, Patty Ernst, was unable to attend the signing ceremony but sent a statement that was read by CAL Director of Athletics, Brad Morgan.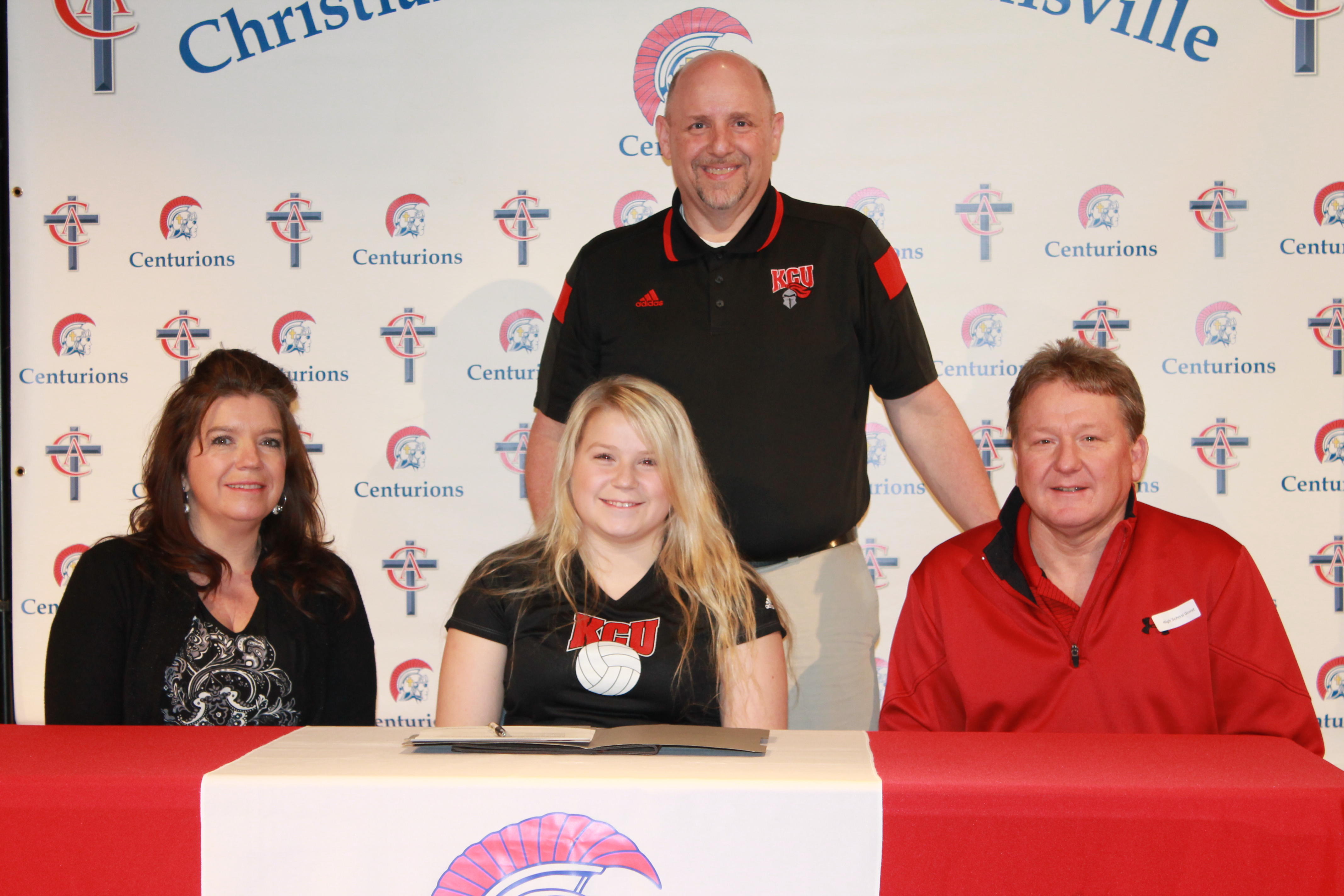 "Juliann has been a bright spot in my coaching here at CAL. She always gives 100% to her team both on and off the court. She leads by example in everything she does. She was a great spiritual leader for our team and will be greatly missed," said Coach Ernst.
KCU head volleyball coach, Bruce Dixon, also spoke of Juliann's leadership skills and work ethic.
"I look forward to working with Juliann and to four years of excellence. She has come from a school who as prepared her spiritually, academically and athletically," said Coach Dixon.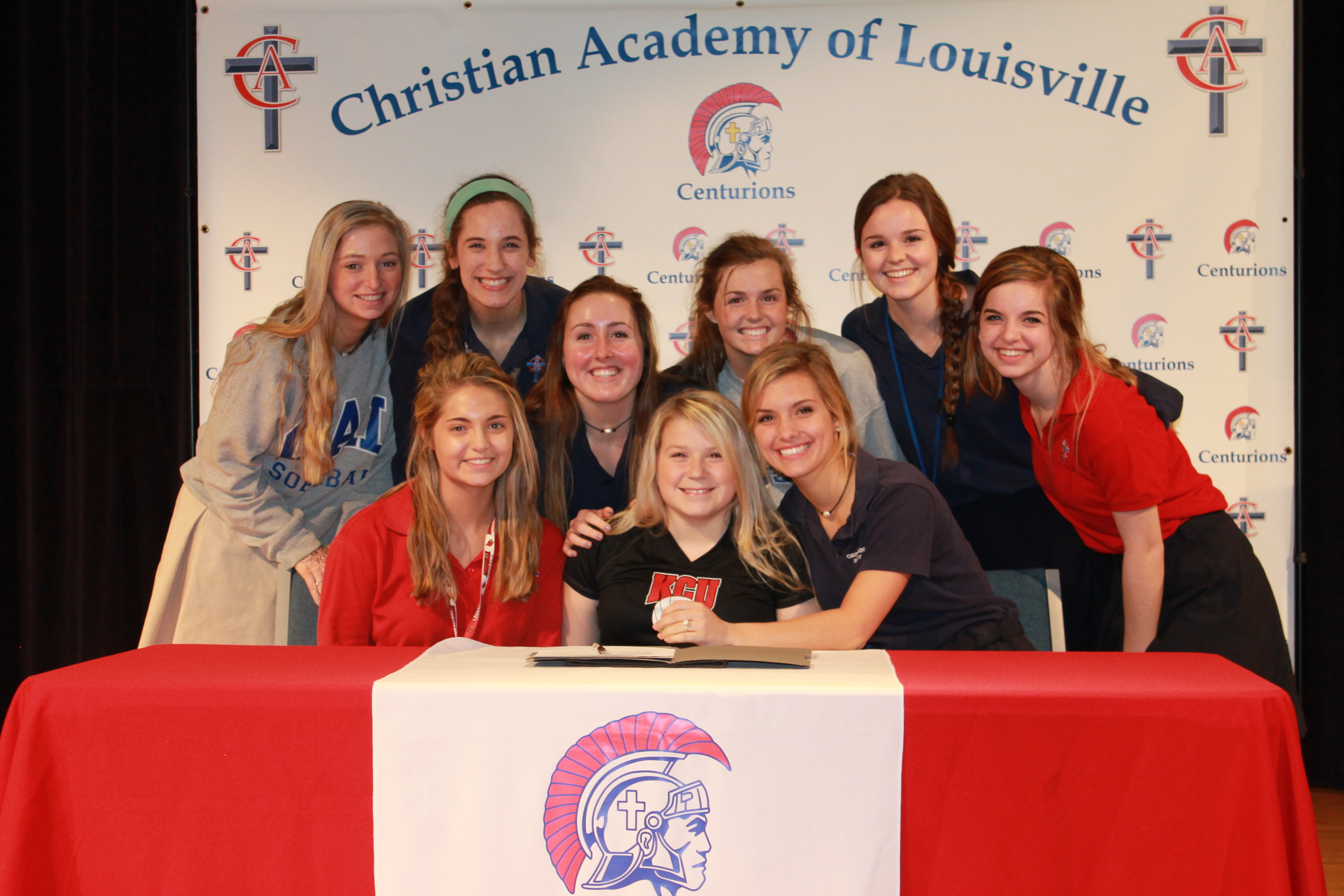 Parrish was named to the All District team her sophomore and senior year as well as awarded the Centurion Award in 2013 & 2014. Juliann plans to double major in Missions and Athletic Training and looks forward to playing for the Lady Knights next fall.