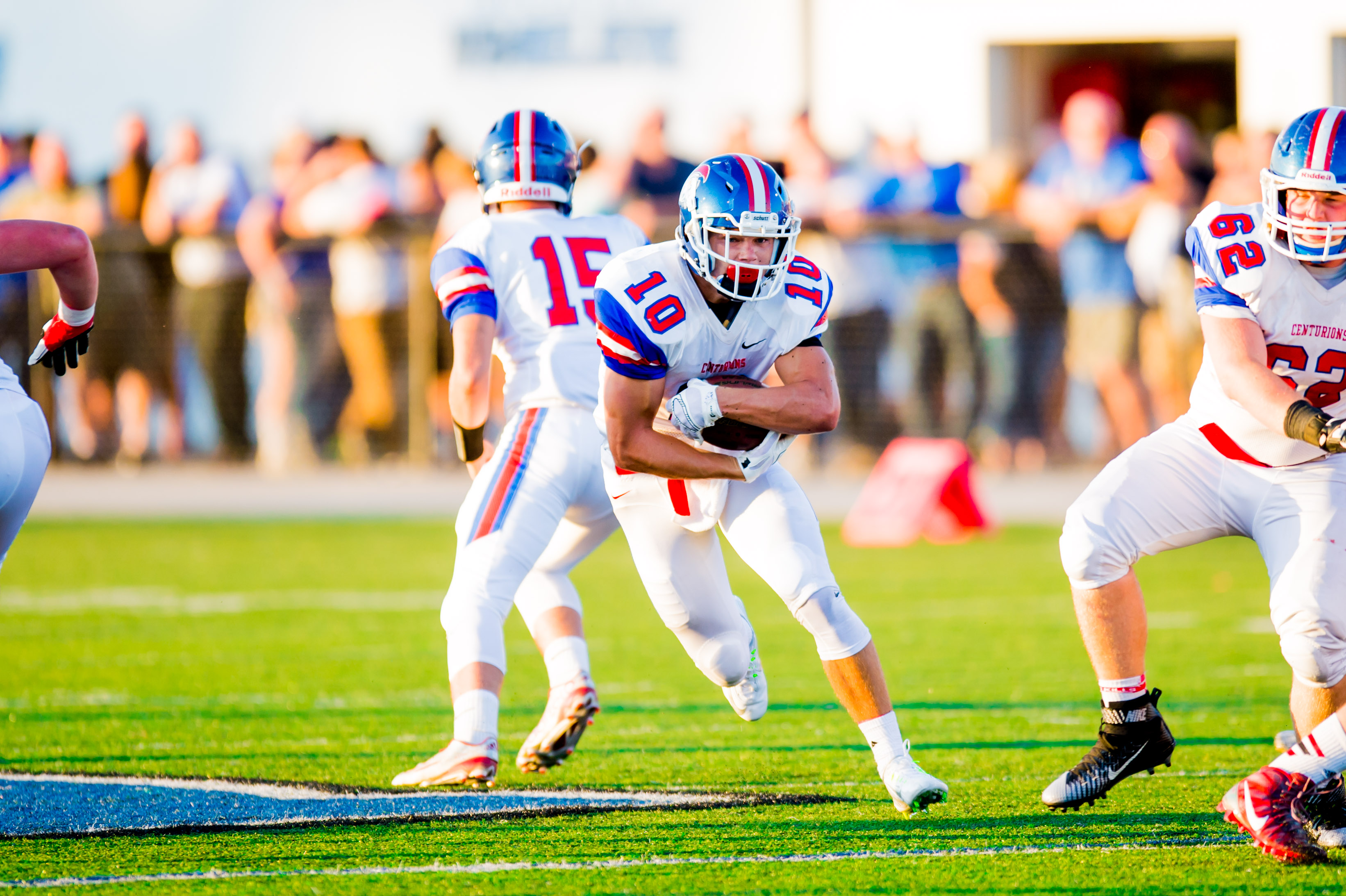 Congratulations to senior, Tanner Lopez, who signed a letter of intent to play football at Centre College.
Lopez made official visits for football to Lehigh University (PA), Bucknell University (PA), Lafayette College (PA), Hope College (MI), Denison University (OH) and College of Wooster (OH).
"I chose Centre because of its great academics and I really connected with the football staff and team there," said Lopez.
"It was fun to watch Tanner make play after play this year. The running back position is tough, and Tanner prepared himself physically. He was voted team captain by his teammates, which shows the kind of leader he is. I look forward to following his career at Centre," said CAL head football coach, Stefan LeFors.
"We have been blessed with three great boys. We are so proud of Tanner across the board, not just on the football field. He works hard and everything that has come his way he's worked hard and earned," said Tanner's dad, Fred Lopez.
Tanner thanked Coach LeFors for taking time away from his own family to put in extra hours working with him and the team. He also recognized this year's student section for their incredible support.
Lopez was named team captain this year and was selected for the East-West All-Star game. He was also named 1stTeam All-district.
Tanner is still undecided in his major but is leaning towards a degree in Financial Economics. He looks forward to playing for the Colonels in the fall.