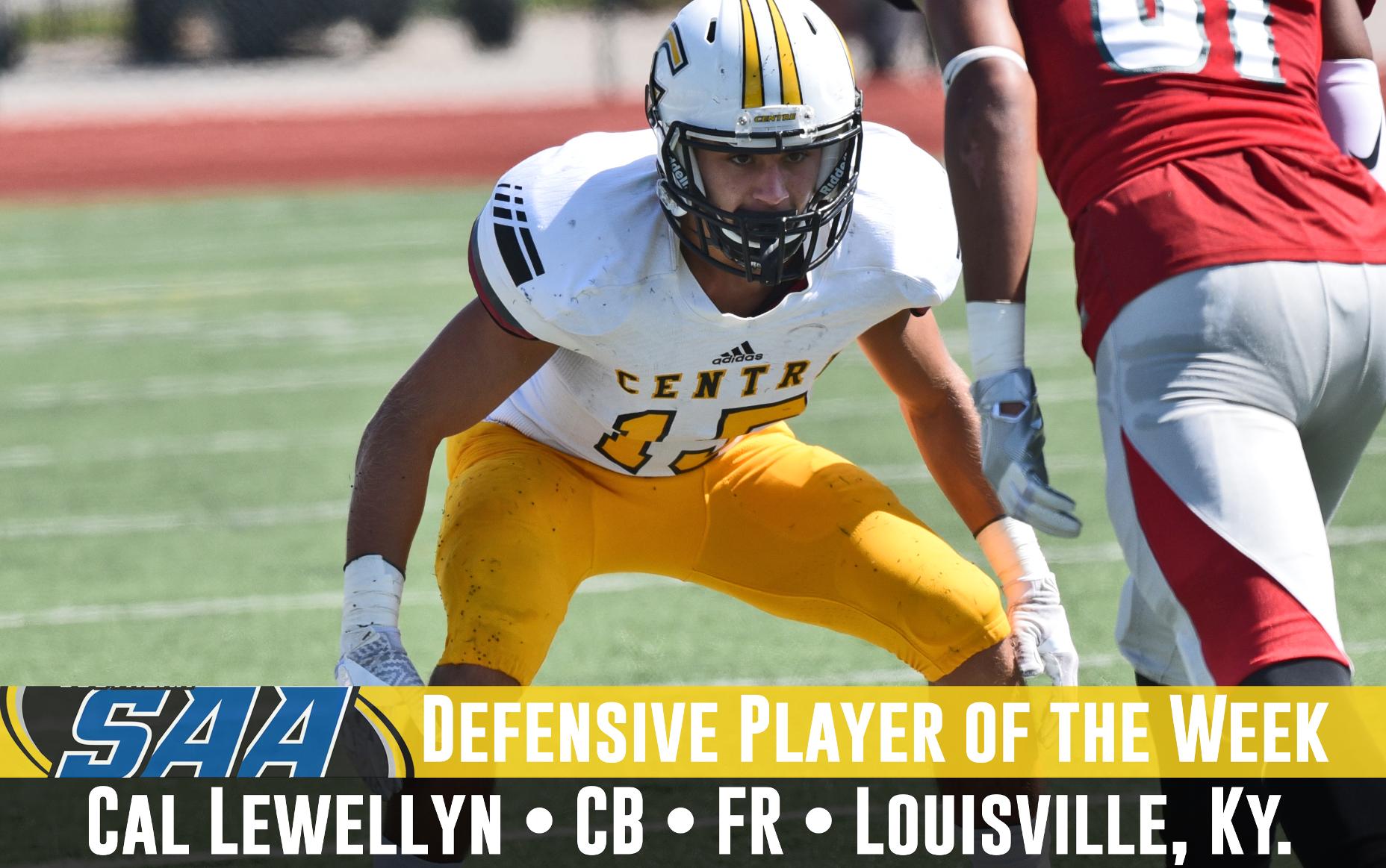 The Southern Athletic Association (SAA) released its Football Player of the Week awards on Monday afternoon, with Centre freshman cornerback Cal Lewellyn (Louisville, Ky.) garnering Defensive Player of the Week accolades.
This marks the first Player of the Week nod for Lewellyn, who made eight tackles to go with a forced fumble, a fumble recovery and a pair of pass breakups in the Colonels' 39-28 victory over Washington (Mo.) on the road on Saturday afternoon.
Lewellyn's forced fumble was one of Centre's four turnovers in the win. He stripped Marcus Ramspott after a 36-yard completion from quarterback J.J. Tomlin late in the second quarter.
Starting as a freshman at cornerback, Lewellyn has made 15 tackles with 1.5 tackles for loss as well as three pass breakups this season.
Lewellyn and the Colonels are back in action on Saturday, Sept. 24 at 1:30 p.m. at Farris Stadium.
Cal Lewellyn is a 2016 CAL Graduate.
Posted Sept.19, 2016 http://www.centrecolonels.com/sports/fball/2016-17/releases/20160919phrs55