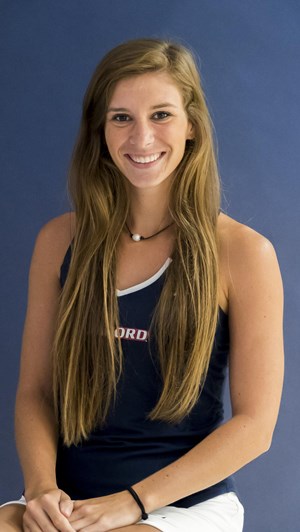 Samford Head Coach David Vest was named the Southern Conference Coach of the Year, and three of his players earned league honors, when the SoCon released its postseason women's tennis awards Wednesday.
In addition to Vest's honor, senior Roos van der Zwaan was named first team All-SoCon in singles. In doubles, van der Zwaan and fellow senior Ellie Gerlach were named first team All-SoCon.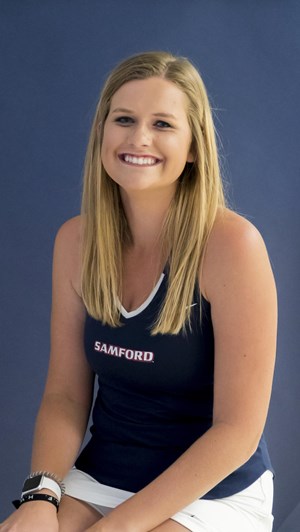 Sophomore Grace Jennings was named second team All-SoCon in singles. Additionally, sophomore Elsa Pool earned the league's Sportsmanship Award.
Vest's award marks the third time he has been named SoCon Coach of the Year, and the sixth time he has earned a conference Coach of the Year honor, having earned the award in the Ohio Valley Conference three times as well.
Vest led a young Samford team to a record of 12-9 overall and 5-2 in Southern Conference play. The Bulldogs finished third in the SoCon and will take on the No. 6 seed Western Carolina in Friday's first round at 2 p.m. (CT).
In her lone season at Samford, van der Zwaan went 5-2 in Southern Conference play at the No. 1 singles position. All five of her SoCon wins, and all 11 wins overall came in straight sets.
In doubles, van der Zwaan and Gerlach went 13-4 overall and 4-3 in SoCon play. The duo ended the season by winning five of their last seven matches.
Jennings finished the regular season with a mark of 13-4 overall, with an impressive 6-1 record in league matches.
Jennings won nine of her last 10 matches to close out the regular season. Pool was 12-8 overall and 5-2 in SoCon play this season.
2018 SoCon Women's Tennis Postseason Awards
First Team
Singles
Alory Pereira, ETSU
Ioanna Markesini, ETSU
Katarina Kozarov, Furman
Katty Weymouth, Furman
Katie Sidor, Mercer
Roos van der Zwaan, Samford
Doubles
Alory Pereira/Ioanna Markesini, ETSU
Roos van der Zwaan/Ellie Gerlach, Samford
Cassidy Hicks/Jenna Vroman, Wofford
Second Team
Singles (by position)
No. 1 – Samantha Caswell, Chattanooga
No. 2 – Jenna Vroman, Wofford
No. 3 – Danni Vines, Furman
No. 4 – Carol Elizabeth Kerman, Furman
No. 5 – Melissa Esguerra, ETSU
No. 6 – Grace Jennings, Samford
Ellie is a 2014 CAL Graduate and Grace is a 2016 CAL Graduate.
Article posted 4-18-18 https://samfordsports.com/news/2018/4/18/womens-tennis-vest-named-socon-coach-of-the-year-three-bulldogs-earn-socon-honors.aspx