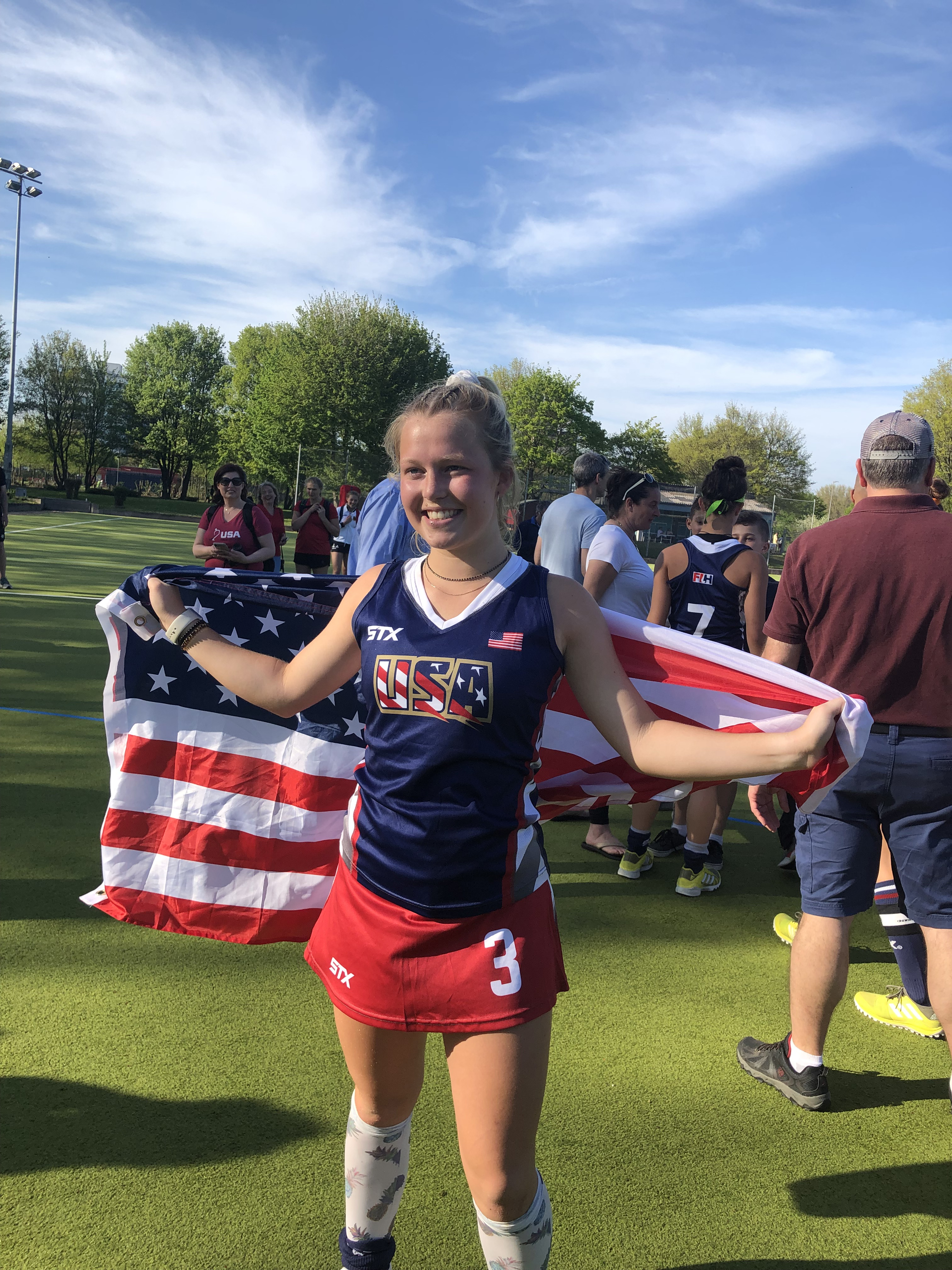 CAL's very own Claudia Thomas just returned from Cologne, Germany where she played field hockey for the U17 National Women's Field Hockey Team in the Three Nations Tour at the Rot-Weiss Koln Tennis and Hockey Club. As one of the 18 top players selected from across the US, she spent a week in Cologne with Team USA at practices, team events, and eventually games against Germany and Belgium.
After two days of practices, Team USA scrimmaged Germany, giving our girls a chance to get used to the European style of play. While their first exposure to international hockey ended in an exhibition loss, they learned a lot about what it takes to be competitive on the world stage. In an excerpt from the USA Field Hockey website, Claudia was one of the players named by head coach Katie Bam (Maryland) for executing the adjustments and upping the on-field energy.
To kick off the official games of the Three Nations Tour, Team USA once again faced the German National Team. Our girls took the lessons they learned from the practice game and executed beautifully. Although the team fell one goal short and lost 3-4, they made solid on-field adjustments and turned in a very competitive performance. Claudia once again received a shout-out on the website for an assist on one of Team USA's goals.
On Saturday, Team USA faced their second international opponent, the Belgian National Team. Team USA played their best game with repeated attacks and dominant time of possession. The Red, White & Blue scored first in the hard fought game, and Team Belgium came back to tie the game in the second period. Two additional goals by Team USA were called off by a reversal and a penalty. Ultimately, the game ended in a 1-1 draw.
Although a long way to travel for just two official games, it will be forever a memorable experience for Claudia representing CAL, Louisville, KY, and Team USA. Claudia is now looking forward to playing for the CAL Centurions this upcoming fall, and hopefully earning another Kentucky State Championship!"