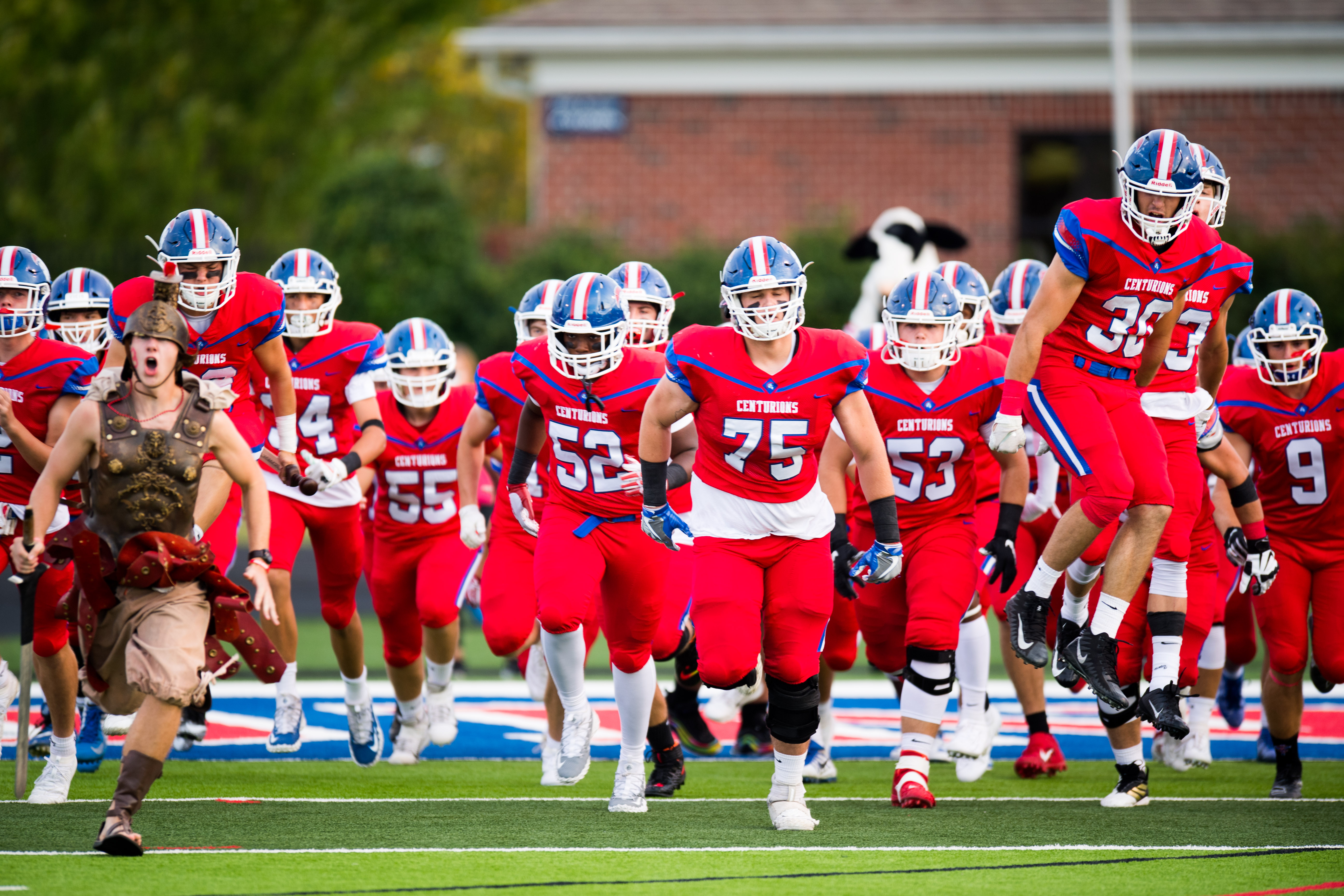 The CAL varsity football team was forced to dig deep on Friday night, standing strong on defense and giving everything it had on offense to leave the field with a 6-0 overtime victory against the Dragons of South Oldham. Moving its winning streak to 16 games was truly a team effort, with every player on the field giving everything they had and more to ensure the win. Not one player stopped until the battle was won, leaving Coach Hunter Cantwell with one word to describe the team's win: PERSEVERANCE.
On a beautiful Friday night, the CAL faithful filled the stands and welcomed an excited group of South Oldham fans for the first official game of the season. Both teams brought their running game, but soon it was clear that defense would be the theme of this week's battle, as both teams struggled to put any points on the board.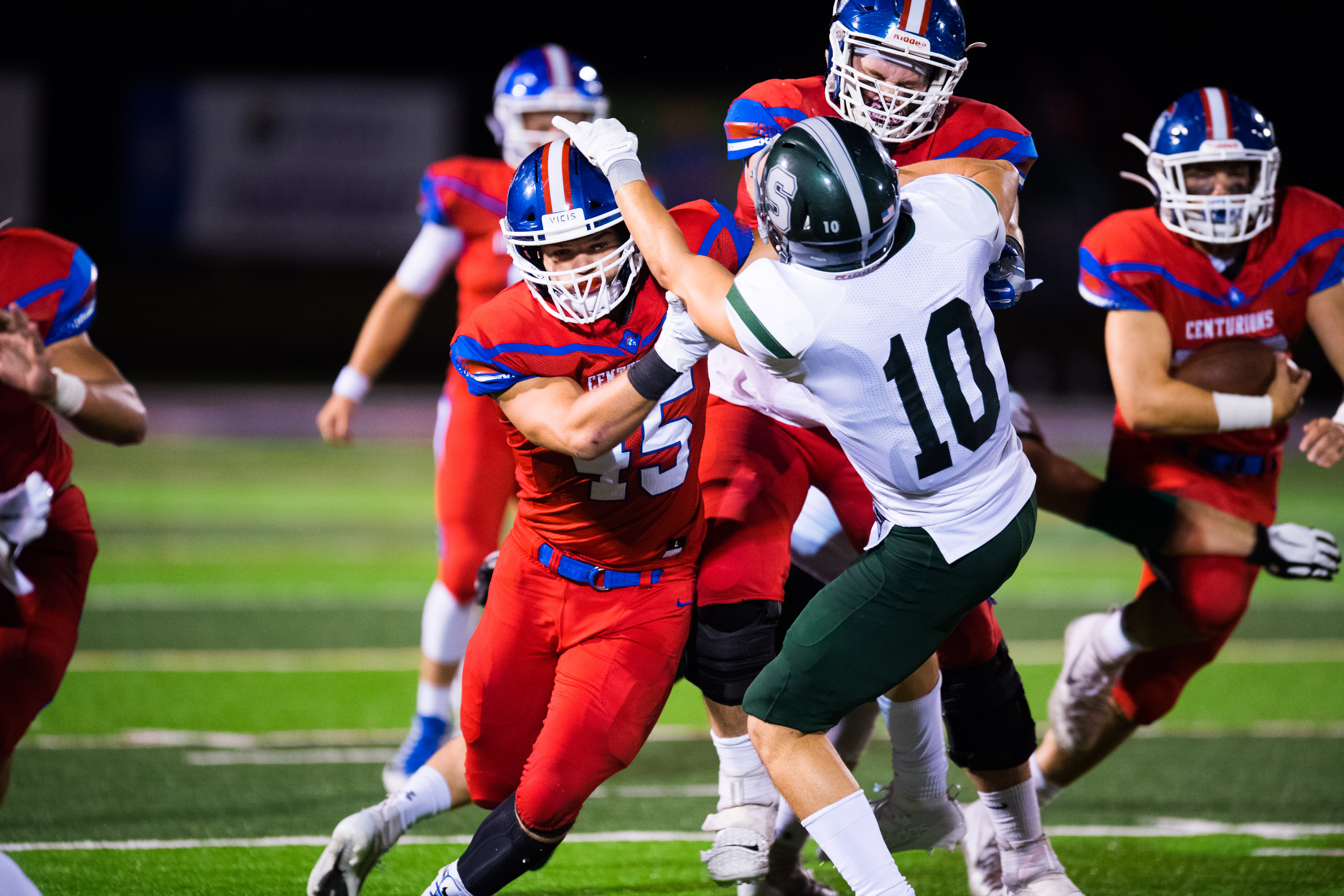 CAL relied on the two headed monster of Brandt Babin and Harrison Zimmerer to control the time of possession. Babin rushed for a game high 131 yards on just 21 carries. The veteran offensive line showed why they rank among the best in the state, continually opening up big holes for the running game. Junior quarterback Connor Masters orchestrated the offense that tested the Dragons defense all night. Each team had its share of chances to score but the CAL defense was too much for South Oldham. Andrew Dupps and Issac Saterfield played outstanding against the run and the pass, and the strong running game of South had met their match with linebackers Jake Taylor and Braeden Babin. The total team effort on defense shut out the 5A powerhouse of South Oldham and their trio of top skill players.
At the end of regulation the score was tied at 0-0. The second coin toss of the night went to South Oldham and they deferred, giving CAL the first chance to score from the ten. Brandt Babin gained 4 yards on first down and Harrison Zimmer packed the rock through the right side of the big CAL offensive line for the first score of the game. The point after attempt failed and CAL led 6-0.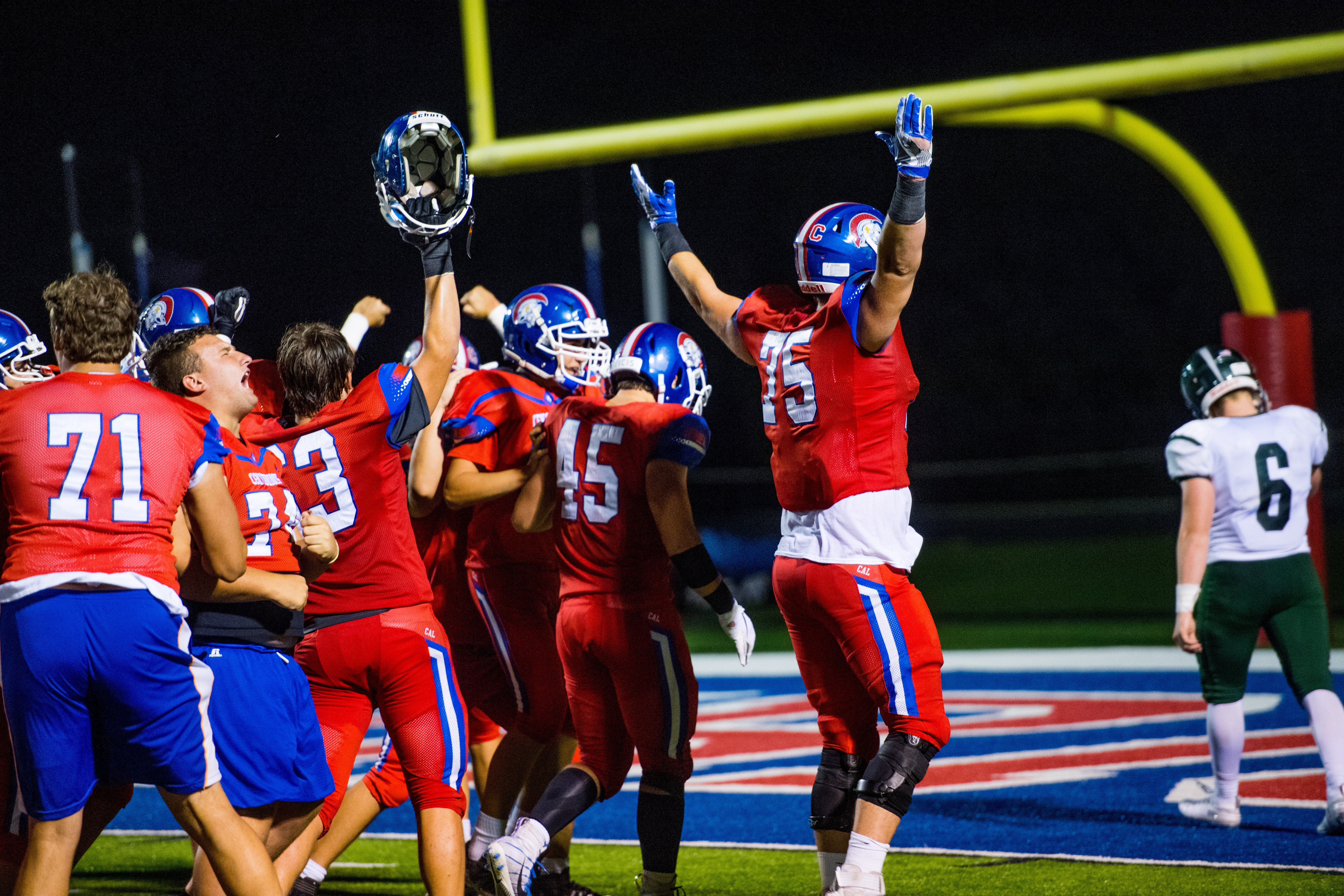 South Oldham now had their shot from the ten. The first down run gained only one yard, followed by a three yard rush. After a timeout, the third down pass was blown up by Jacob Sutherland. It all came down to fourth and six with a pass play to the corner that was too tall for the South receiver. CAL wins in OT 6-0.
It was certainly a team victory, and a great start to the Cantwell era at Christian Academy. CAL takes its 16 game winning streak to Christian County this week and continues the run to Kroger Field and another State Title. Go CAL!