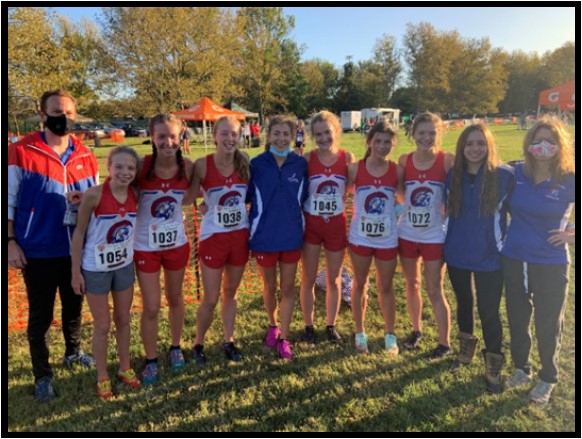 The High School Cross Country team has been busy the last two weeks with the Trinity/Valkyrie Invitational on Saturday Sept 19th at Tom Sawyer Park and the Bourbon County Colonel Charge 5K at Bourbon County on Saturday Sept 26, 2020.  Both days were blessed with excellent weather and the Centurions were ready to compete.
Kaylee Wilson and Addi Dewey placed in the top ten at the Trinity/Valkyrie securing 6th place overall for the girls' team.
Both Girls and Boys team took time off at the hilly Bourbon Country race where the girls
finished 3rd and the boys finished 15th.