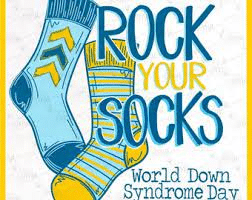 What a great opportunity to demonstrate how God has created each of us in unique and wonderful ways. We are inviting all Christian Academy students, teachers, staff and families across all campuses to celebrate with us by wearing a Christian Academy WDSD tshirt, jeans and your favorite silly socks! All campuses will celebrate on 03.21.2023. This is the first time we have all been able to celebrate on the same day. We are so excited to celebrate together.
You can wear a previous WDSD tshirt or order a new shirt for this year. To order one of the new shirts, please click here. The deadline to order is Thursday, February 16, 2023.
Thanks for everything you do to make Christian Academy School System a great place to be.