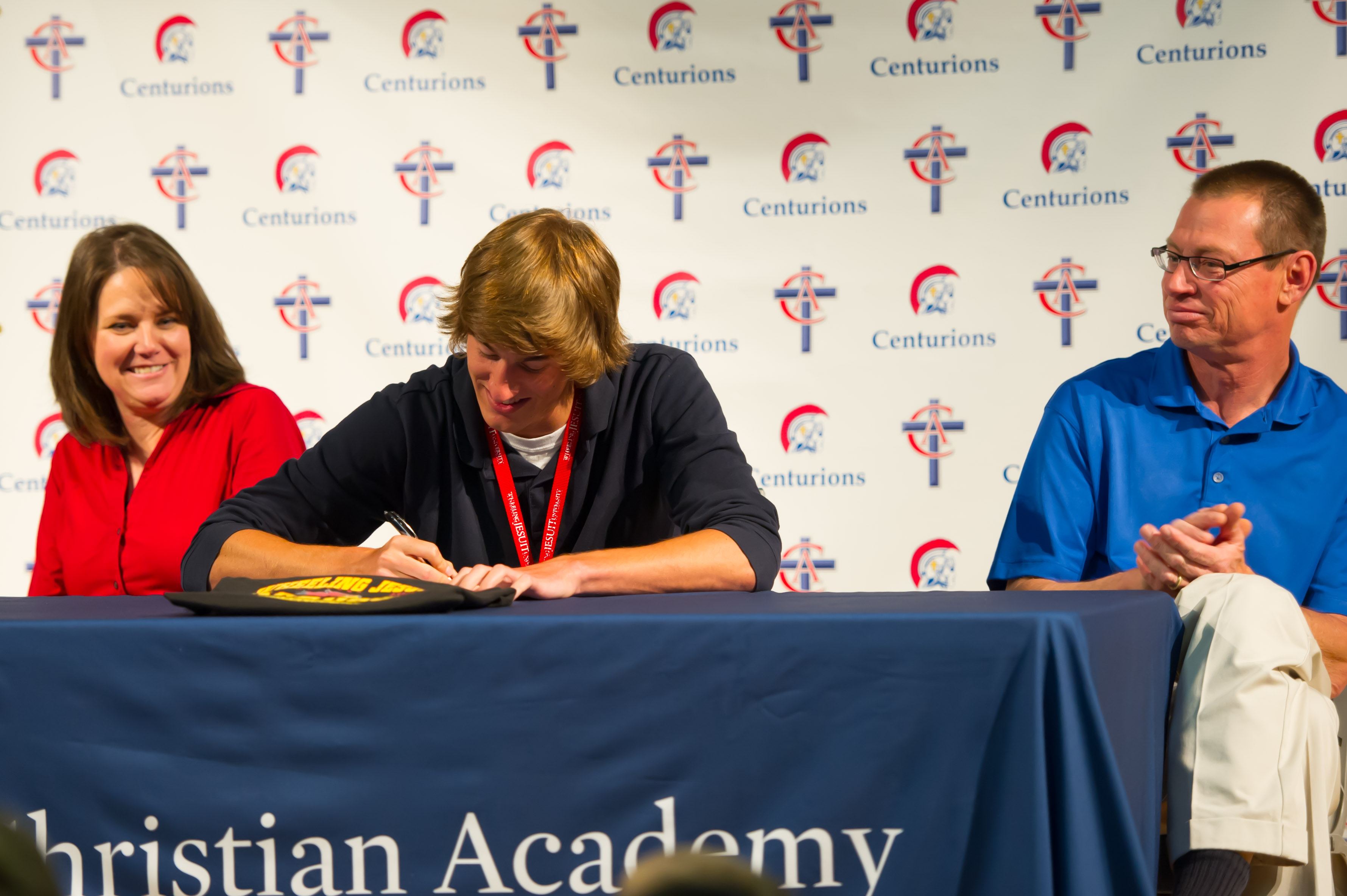 Matt DeVries, a senior at CAL, signed a letter of intent to play lacrosse at Wheeling Jesuit University next year. Matt has played lacrosse at CAL for 6 years and was surrounded by friends, family, and teammates as he signed his letter of intent on Tuesday.
"I chose Wheeling Jesuit because it was the best option for me academically and athletically," said Matt. Matt also made an official visit to Limestone College in South Carolina.
CAL head boys' lacrosse coach, Phil Brock, said, "I have had the opportunity to coach Matt since 2008 and he has put in total dedication on and off the field. I commend him for that."
"Only 2% of players get to play men's Division I or Division II lacrosse. What an accomplishment! It has been a blessing to be a part of Matt's lacrosse career," said CAL JV lacrosse coach, Stan Lott.
Both Coach Brock and Coach Lott thanked and commended Jeff and Kelly DeVries, Matt's parents, for their support to them personally and to the CAL lacrosse program.
"Timing is everything with God. He placed Matt exactly where he needed to be. Coach Lott has been a great mentor, and Coach Brock has expanded Matt's knowledge and has worked him hard. I'm so proud of him," said Mr. DeVries.
The ceremony concluded with prayer from teammate, Zach Dannelly, and with Matt thanking his parents, coaches, and friends for their support.
Matt is the first CAL male lacrosse player to sign a letter of intent to play at the college level. He looks forward to his lacrosse career at Wheeling Jesuit where he intends to major in business.