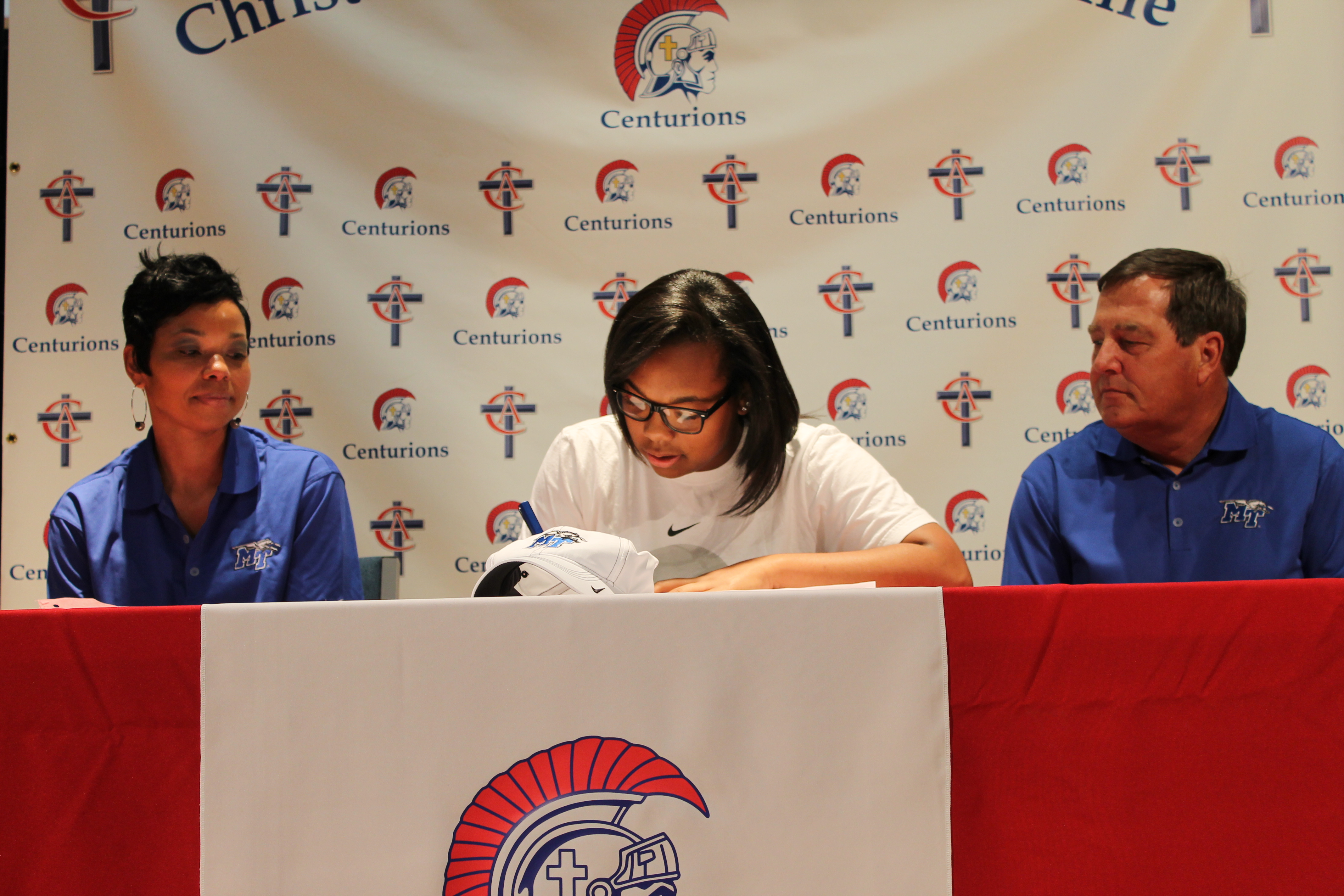 On Friday, CAL senior China Dow, signed a letter of intent to play basketball at Middle Tennessee State University (MTSU) next year.
Dow made official visits to Kentucky, Xavier, and Drake, but ultimately chose Middle Tennessee State. "Coach Insel (MTSU head coach) has been there for me from day one. He has supported me since my freshman year when he came to watch me in the LIT," said Dow. "It is a great school and I love the coaching staff."
China has played basketball at CAL since her freshman year and has played basketball since the age of four. She has won numerous awards including MVP, All District Team, and All Regional Team her freshman, sophomore, and junior years. Dow has been named a top ten player in Kentucky the last three years and was voted the #4 player in Kentucky in 2012. Dow led the state in scoring at 23.2 points per game as well as 11.1 rebounds.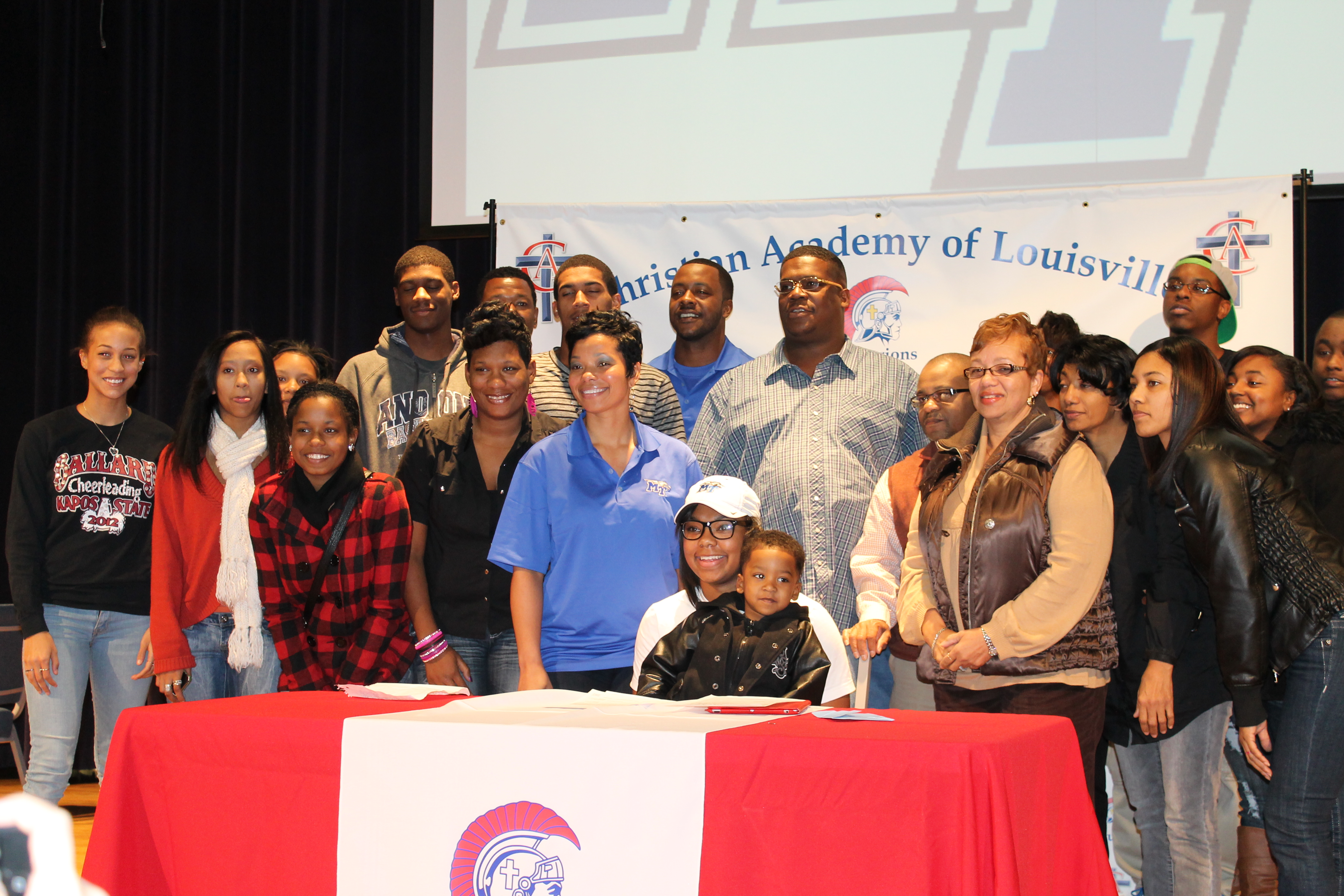 "China will make history at MTSU," said CAL head girls' basketball coach, Don Rice. Rice had heard about Dow before she came to CAL her freshman year. "There is not a doubt in my mind that the Lord brought China to Christian Academy. She will be a blessing to others just as she has been to us. She's a top-notch kid who has character. I look forward to watching her lead at MTSU," said Rice.
Dow's middle school basketball coach at Crosby, Jerry Durbin, also attended the signing and talked about Dow's early years as a player. "China is a great player but an even better teammate. She does everything 100%."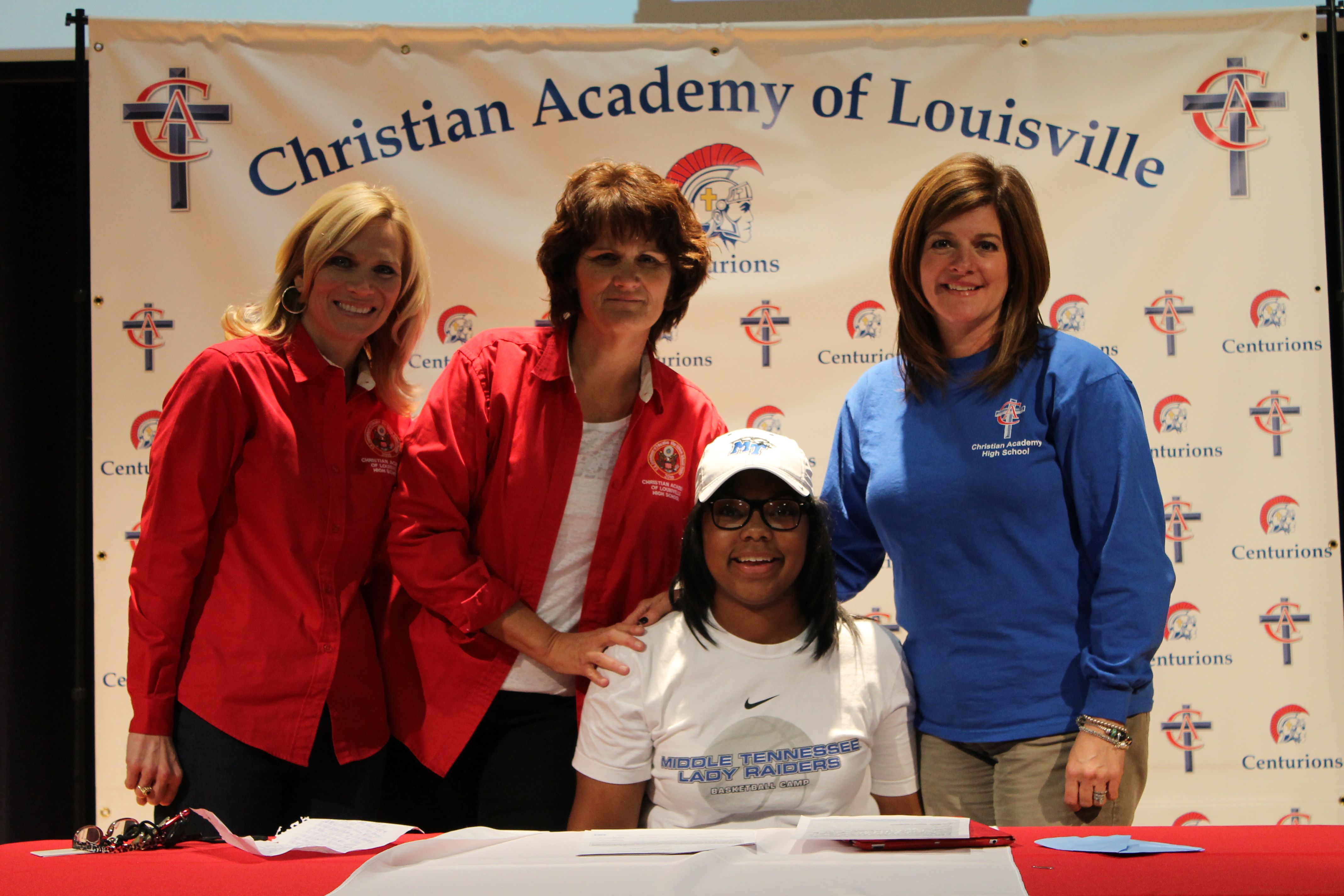 Dow and her mother both thanked her high school counselor, Ms. Blount, and all her teachers for preparing her academically for college.
Dow's mother, Tasha Booker, said, "I thank God for giving me a daughter as special as China. MTSU won my heart from the beginning and I'm glad they won China's too."
In a crowded auditorium, China concluded the signing ceremony by thanking God, Coach Rice, and her teammates for their support. Dow got emotional as she thanked her mother, "Mom, you are my #1 fan. I love you."
Dow looks forward to playing for the Blue Raiders next year and plans on majoring