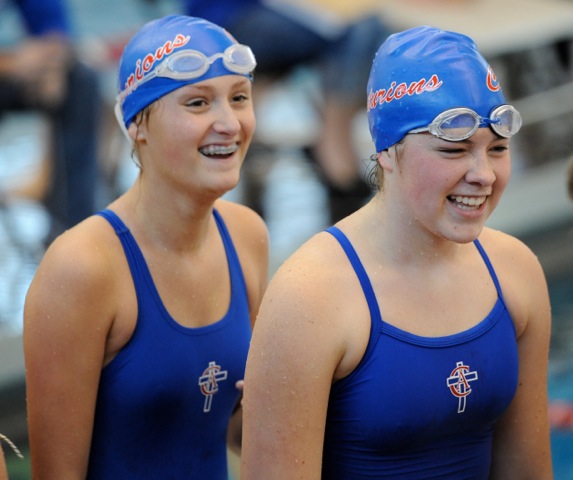 Congratulations to the Women's Swim Team as they continue their UNDEFEATED SEASON! The women won the meet against all 3 Oldham County Schools on Nov. 30th, and followed the next day with wins over Collegiate and Eastern. The Men's Swim Team also won the double dual against Eastern and Collegiate, while also beating all three Oldham County Schools.
"Our men's victory over North Oldham was a nice feat, as we have been beaten by them 2 times already this season. It was a wonderful team effort. All our men really stepped up!!!" said head coach Amy Albiero.
On Saturday, Dec. 15th, our women won the Eastern Holiday Care A Van Meet, while the men came in 2nd to Ballard. All our relays proved very strong, and I was extremely excited for first time event winner, Jordan Paulson, in the 50 Backstroke.
Competition will resume in January for the Centurions! GO CAL!