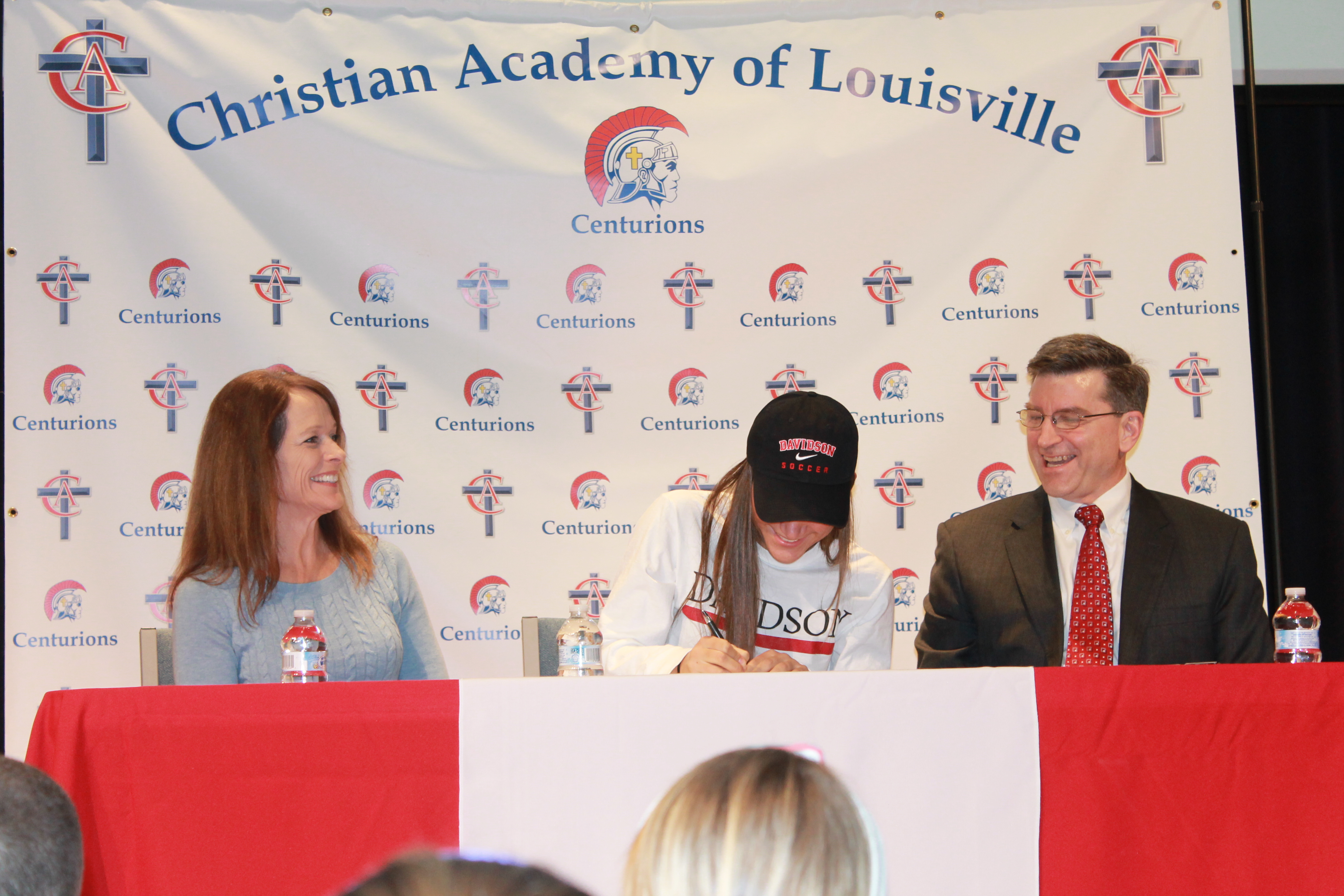 CAL senior, Kate Joss, signed a letter of intent to play soccer for the Davidson College Wildcats next fall.
"I chose Davidson because of their academics as well as their soccer program," said Kate. Joss plans to double major in Biology/pre-Med and Spanish.
CAL head soccer coach, John Zutt said, "This is an exciting day for Kate. This day is a culmination of many groups, individuals, and coaches who have been a part of Kate's journey. Kate brings elements as an athlete that are hard to find in a player. She has a warrior mentality yet has such humility and a teachable spirit. Those wonderful attributes are what have brought Kate to this day. It's truly been a privilege to coach her."
"Kate has always been a special player. She is a great teammate and a wonderful student in every aspect of the game," said former club coach, Tim Nowak of Kentucky Fire Club (formerly Mockingbird).
Kate's parents, Dan and Jina Joss echoed the sentiments of her coaches. "God has gifted you with many gifts. He gave you speed and a competitive spirit. Your mom and I congratulate you on using them to the fullest effort. You have always wanted to win and have worked to do so. We are so proud of you," said Dan Joss.
Joss has played soccer, as well as basketball, for CAL for 4 years. Kate has been a soccer team captain since her sophomore year and her achievements include All State Team (2011, 2012) and All Region Team (2010, 2011, 2012). Kate was integral in leading CAL to two regional championships in the last 3 years.