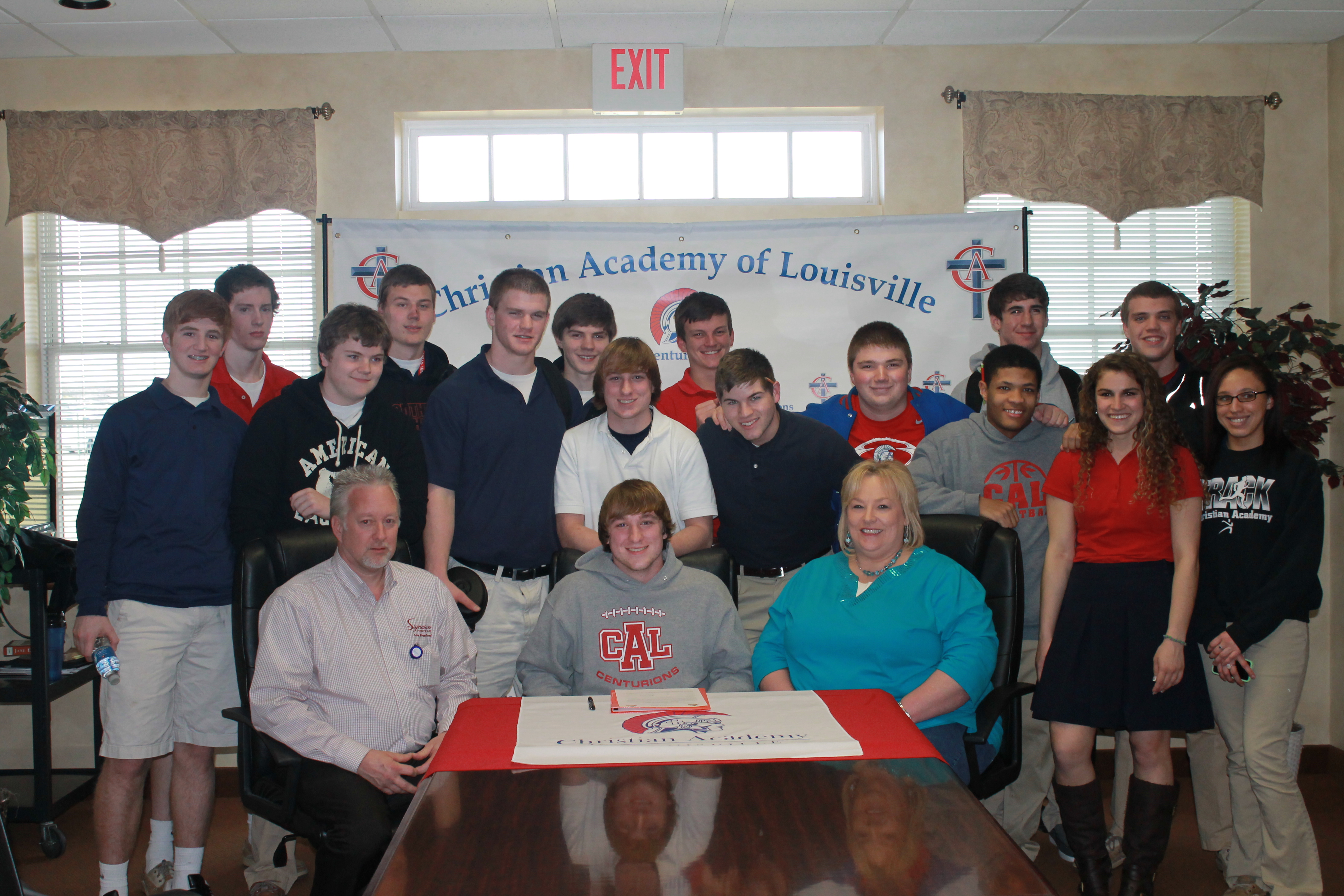 On Wednesday, March 20th, senior, Austin Chelf, signed a letter of intent to play football for the Tigers of Georgetown College. The signing ceremony was opened in prayer by Director of Athletics, Darin Long.
"Georgetown is lucky to have a person with Austin's abilities on the field," said CAL head football coach Stefan LeFors. "Fullback is a big position for the offense we run. He has been a huge asset for us. His willingness to sacrifice his body for his teammates will translate well at the college level. He never complains…that's just the person he is."
Chelf has played football for the Centurions since the 6th grade. He also made official visits to the University of Cumberland and Taylor University near Indianapolis before committing to Georgetown.
"I ultimately decided on Georgetown because of their winning tradition. Their coaches are honest and show a lot of integrity. It was close to home and I can succeed there as a student and a player," said Austin.
"We are so proud of Austin. We are thankful to Coach LeFors and the CAL staff who have been such a wonderful influence on him. I don't know much about football, but I love to watch him play. I look even more forward to seeing him become the man of God he was created to be," said Paula Chelf, Austin's mother. Austin's father, Jeffrey Chelf also thanked coaches and mentors who have brought Austin to this place.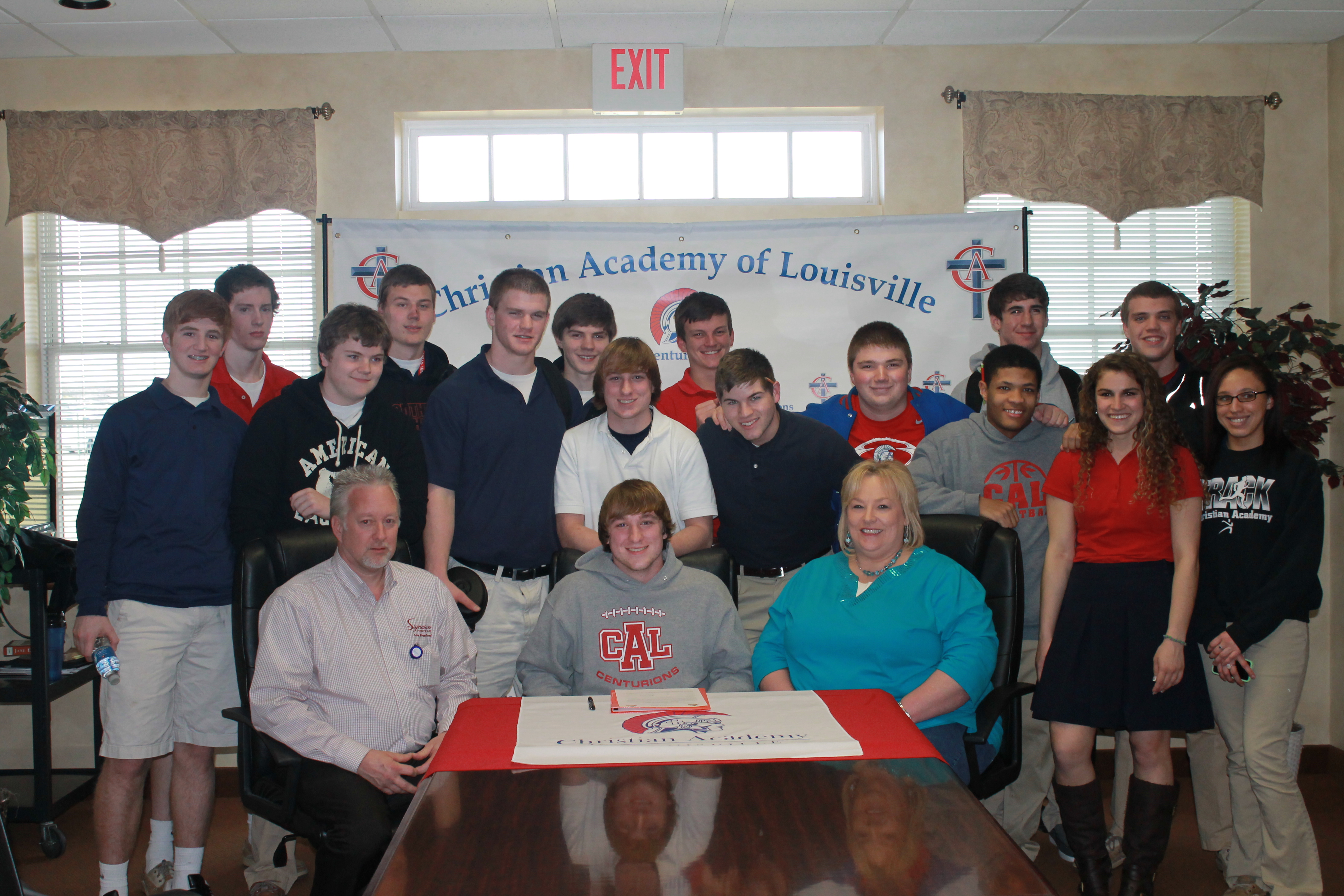 Chelf's football achievements include all district team (2012) and a spot on the Louisville East/West All-Star game (2012). Austin looks forward to attending Georgetown in the fall and plans on majoring in business administration.