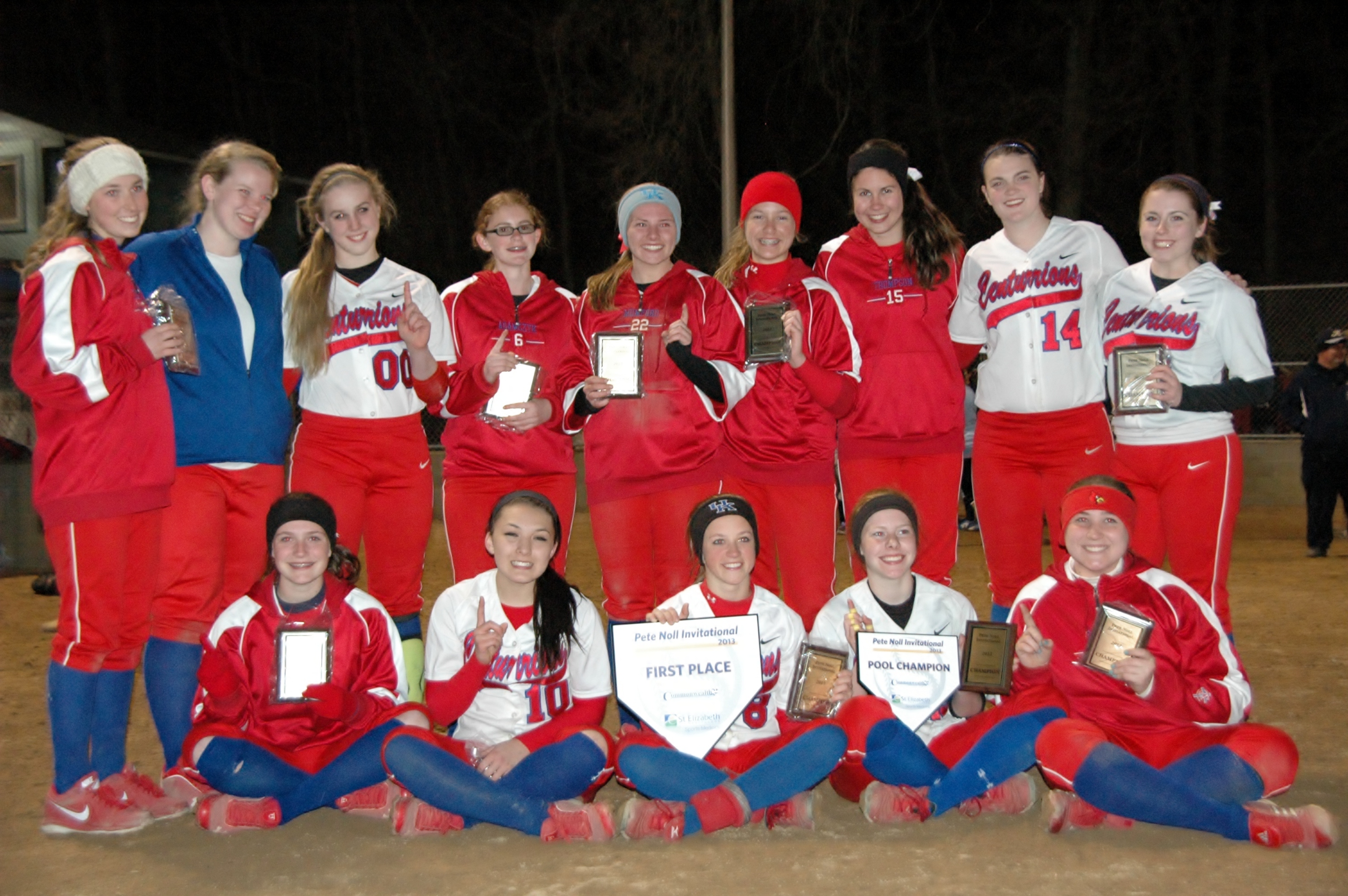 After a tough 5-2 loss against the Butler Bears on Thursday, the Lady Centurions bounced back this weekend at the Bishop Brossart tournament in Northern Kentucky.
Friday night's game against Boone County started off with two scoreless innings for the Lady Centurions. In the third inning, Caroline LeFan came up big with a single to right to center to score two. Cassidy Cook led off the fourth inning with a walk and Jessie Adamcyzk knocked her in for another run. The CAL ladies gave up two runs for a final 3-2 score.
Saturday morning's game against St. Henry started off with a bang when Abby Woosley knocked a solid single to right field and advanced to third base on errors. Brittany Mumford claimed the RBI with an error by the second baseman. In the second inning, Abby Mattingly hit a solid shot to center field for a stand up double. Jessie Adamcyzk hit another stand up double to center to score Mattingly. Final score was CAL 7 St. Henry 1.
The Lady Centurions came right back with bats blazing. Taking on Campbell County, they continued to advance with an 8-5 win. Jessica Powell came up big with a solid triple to center field and Bailey Tipmore hit a shot to deep left to score a run. Next they took on Bracken County for another solid 3-0 win. Powell sent another rocket deep for a triple, followed by Caroline LeFan's in the park home run to score two. In the third inning, Cookie came up big with a stand up triple to right center.
In the championship game, the Lady Centurions continued to look strong against Knoch County, PA. LeFan pitched her fifth game of the weekend to lead the Centurions to a 5-0 tournament record. Woosley, Powell, Mumford, Cook, Tipmore, Mattingly, and Adamcyzk all came up with big hits to lead the Lady Centurions to a final victory over Knoch 5-2.
Come out and support your Lady Centurions at home this week Monday versus Collins, Tuesday versus Southern and Thursday versus Assumption!