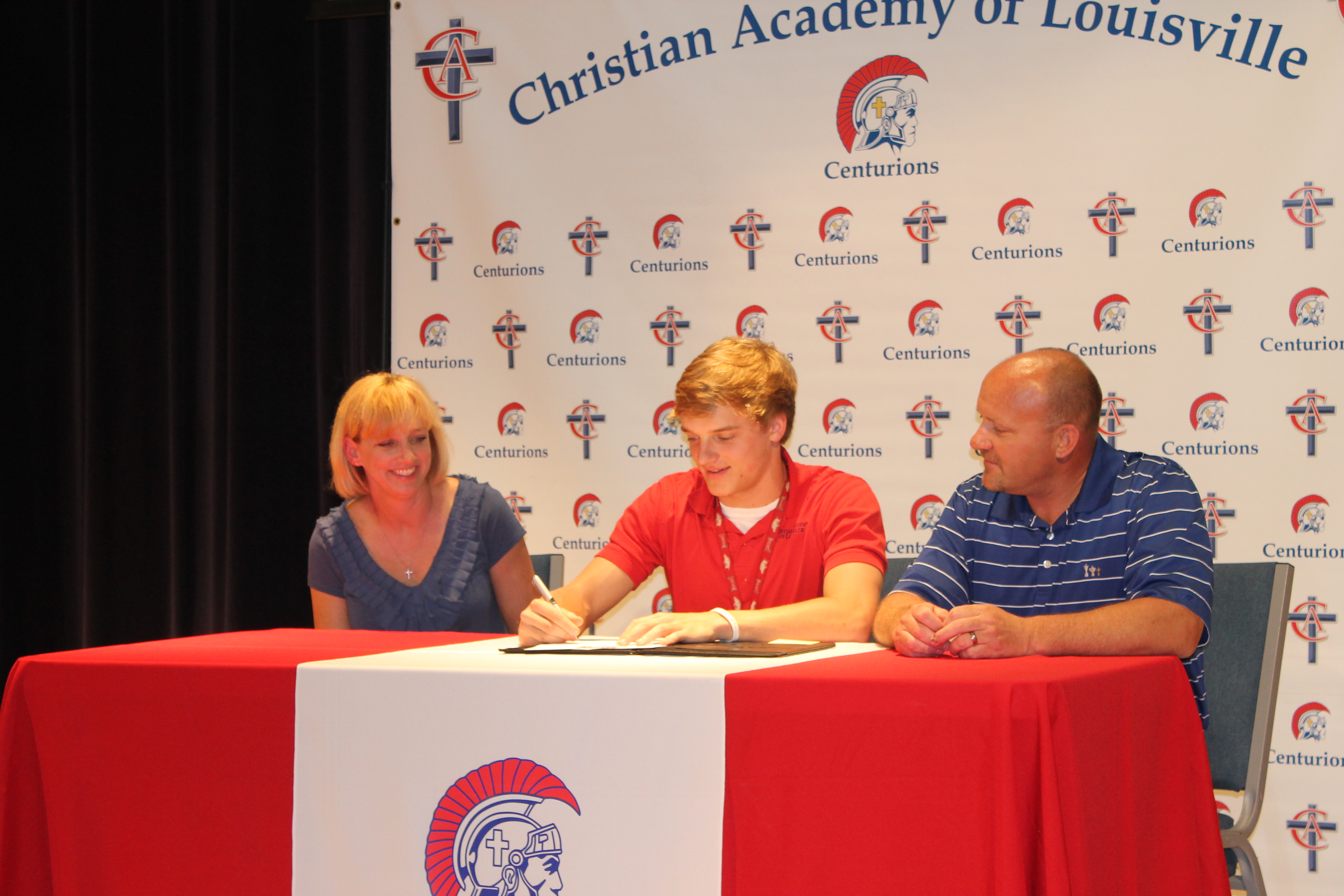 On Wednesday, senior, Mason Paas signed a letter of intent to play lacrosse at Centre College. The signing ceremony was opened in prayer by Director of Athletics, Darin Long.
Mason has attended CAL since kindergarten and has played lacrosse since the 5th grade. He has also played soccer, basketball, and football for the Centurions.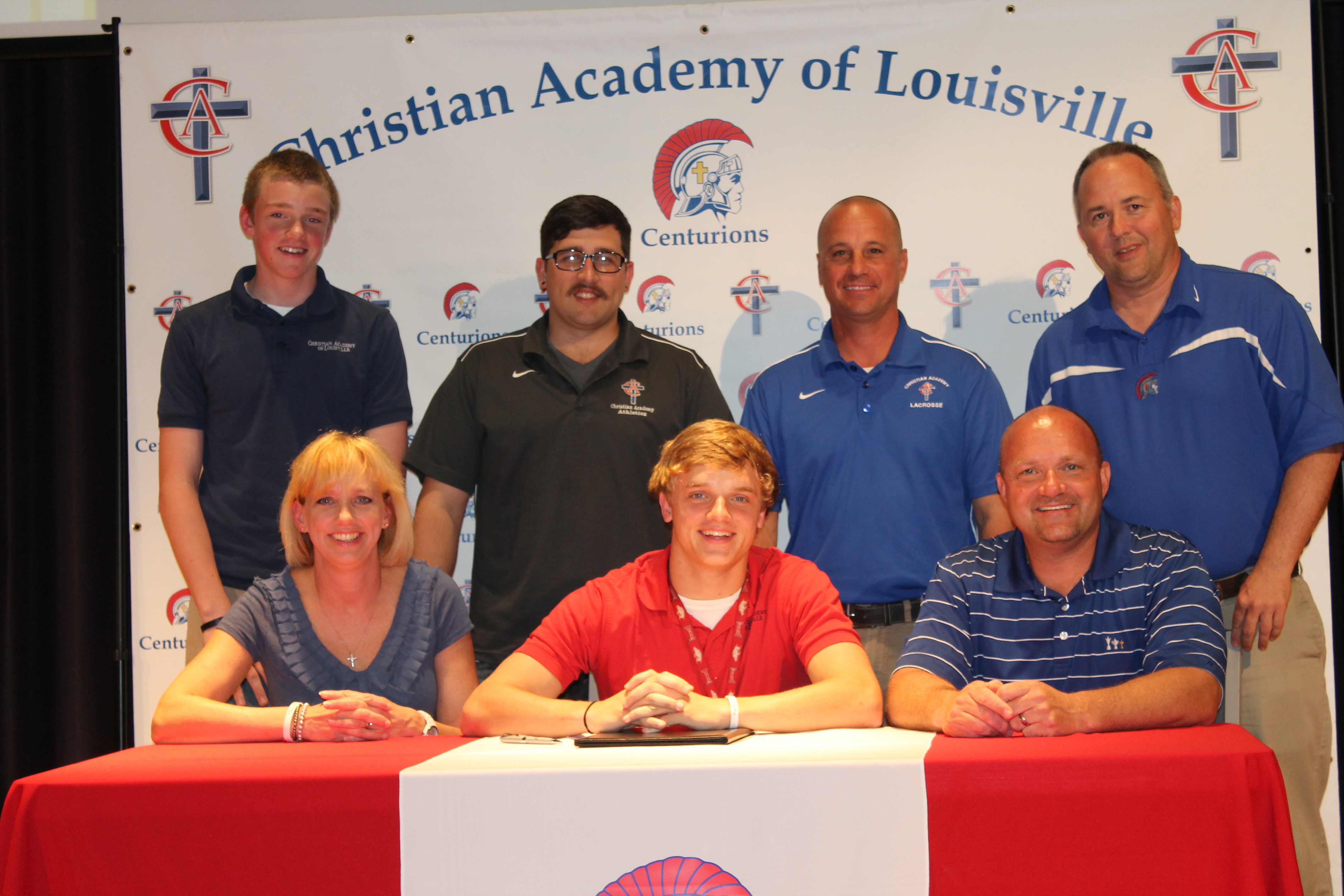 "You can always find Mason mentoring other players. He has an intensity that pushes other players forward. I commend the decision Mason made to go to Centre. It is a great school and they have a strong lacrosse program," said CAL head boys' lacrosse coach, Phil Brock.
Randy and Lori Paas, Mason's parents spoke of how thankful they are for the encouragement Mason has received from his friends, teammates, coaches, and teachers at CAL.
"We are blessed as a family to have Mason. He is an inspiration to us in a lot of ways. I look forward to seeing him play at Centre," said Mr. Paas.
Mason chose Centre because of its small school environment and plans to major in Pre-Med.