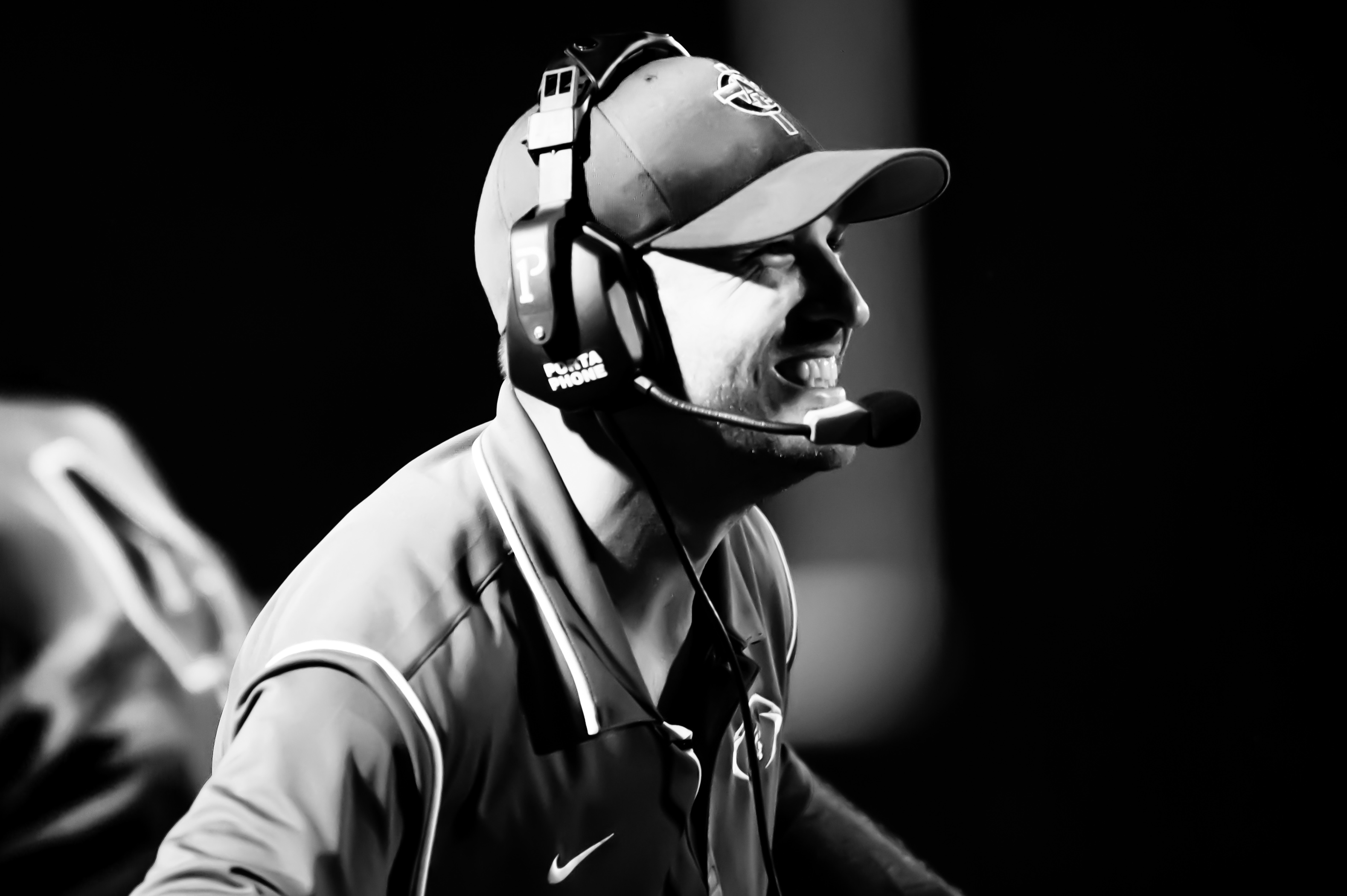 Earlier this season Teddy Bridgewater passed Stefan LeFors (5,853 yards) to move into 5th place in career yardage at UofL. The speedster from Louisiana led the Cards to 20 wins from 2003 to 2004. In 2004, UofL went 11-1, capped off by a 44-40 win over Boise State in the Liberty Bowl. LeFors played in both the National Football League and the Canadian Football League. He is currently in his third season as the head football coach at Christian Academy of Louisville. His Centurions are off to a 5-0 start, the best in school history.
KENT TAYLOR: What is the mood around school, and how excited is the Christian Academy community with your team off to a 5-0 start?
STEFAN LeFors: A lot of excitement, a lot of people excited about when our next game is, and a lot of congratulations. The mood is very, very good on campus. The guys are excited and they look forward to each and every practice and game.
TAYLOR: Before the year, did you think that this could be a special season?
LeFors: I knew it could be a good year. Our guys have worked hard all offseason, and we tell the guys all the time, if they work hard, good things will happen. We had some good players, but you never know how the ball bounces, it bounces some funny way sometimes. So far for us, it's been bouncing our way. I don't know if I could have told you three months ago that we'd be sitting here undefeated, midway through the year, but I felt good about our team and I still do.
TAYLOR: Did you always know that you would go into coaching?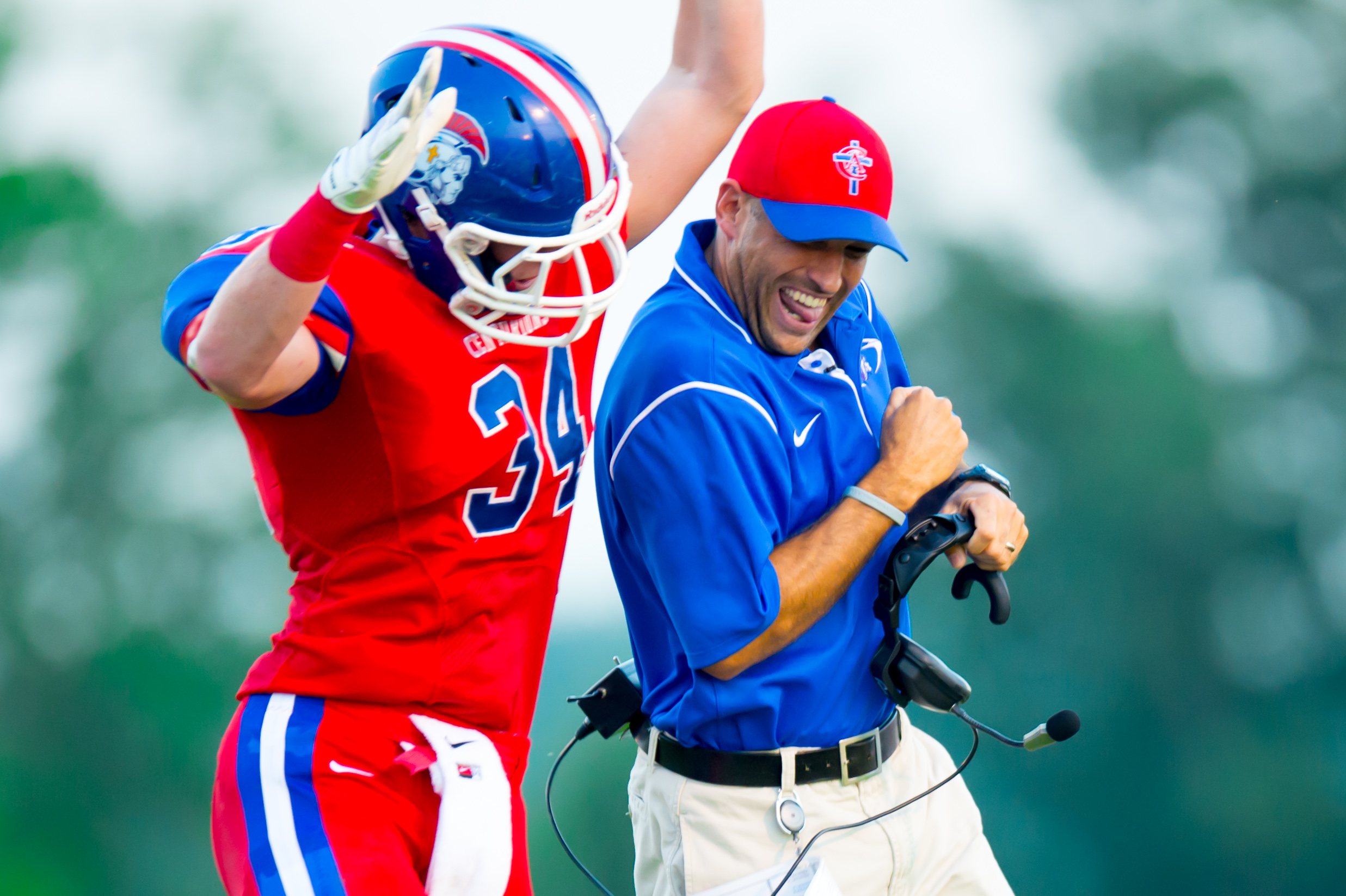 LeFORS: I love the game and knew I couldn't play forever. It's a funny business when you're a player. When I got done, I didn't know what I was going to do. Sports has been a part of my whole life. I knew that I wanted to be around the game in some way. What better way than to be a high school coach and work with young people and teach them the game that I was blessed to play for a long time. I learned from a lot of great people. I felt that it was my calling to pass that down to young men.
TAYLOR: Was there a moment that you knew that your playing career was over?
LEFORS: It got to a point where the game itself was still fun, it was the stuff off the field that became a hassle. Playing up in Canada was great, you know I met a lot of great people, but starting a young family, with two young kids at the time, and going back and forth from Canada to the States became hard. The things off the field became more and more of a business, with the contract. So I felt it was my time. I didn't know I was going to get into coaching right off the bat. I wanted to stay close to the game in some way and luckily this opportunity opened up and I couldn't be happier.
TAYLOR: Who would you say you model your coaching after, is there a coaching mentor you have?
LEFORS: I've grabbed bits and pieces from a lot of the coaches that I played for. I don't really know if there's one guy. You see how certain people take command of the room, and how some coaches treat their team and their players. I've had a lot of great coaches from high school all the way through the professional level. Just treat people well, the way I'd like to be treated, and just have fun with our guys.
TAYLOR: When you sent a tape to the University of Louisville, how many schools did you send a tape to?
LeFors: Probably 20 or 25.
TAYLOR: Do you ever look back at the way it all has worked out for you and say wow, that's pretty phenomenal the way it came together for me?
LEFORS: Absolutely. We know we all have a purpose and a plan and God has a plan for all of us. Looking back, I could have easily ended up at SMU or Rice, I don't want to knock those programs, but those are the types of schools that I sent film to. I didn't know what the heck was going to happen. I'm very fortunate, looking back, very, very lucky to have an opportunity to go to Louisville. At the time I didn't know a whole lot about Louisville. I knew their offense was fun to watch and that it would be a pretty cool system to be a part of. It's been a great ride, I had a lot of success there at Louisville, the fans have been great. Everything about it, and that's why we're still here in Louisville, raising a family.
TAYLOR: That Miami game in 2004, even though it was a loss, to me it was one of the most important games in the building of this program. How often do you think about that and what could have been?
LEFORS: That game was tough. It was a fun atmosphere, guys were ready to play and we came out firing. We couldn't have started any better, I don't think. The things that I think back about the game are Devin Hester and a couple of bounces that didn't go our way towards the end, that we could have sealed the game, but we didn't. Plus the fact that I couldn't finish that game, but knowing that I gave it all that I had up until that point. It definitely put us on the big landscape of college football, for sure.
TAYLOR: That 2004 team finished 11-1, that was your only loss, does that team not get as much credit as it deserves, when it comes to talking about the better teams in school history?
LEFORS: We were loaded. We don't get in the big time discussion, you know greatest of all-time at Louisville because we were in Conference-USA. We couldn't help who we were playing. We went out there and handled our business. Week in and week out, we were putting big numbers up on the board. When we had an opportunity to play Boise State in that Liberty Bowl, two top 10 teams, it was a fun game and we pulled that one out. I don't know if we don't get enough attention. I know we were loaded and we had a lot of fun moving the ball up and down the field and playing fast. It was a great team to be a part of and very fun.
TAYLOR: What are your impressions of Teddy Bridgewater?
LEFORS: He's throwing the ball all over the field. What I love about him is he's very poised. All the things that you hear about the good quarterbacks, he's got all of it. He's never too high, he's never too low, and I know him a little bit. He's a great quarterback, but he's even a better person. You can't help but root for someone like Teddy. He's doing his thing, he's getting a lot of guys involved, and he's got command of the offense for that team and it's fun to watch.
article posted 9/26/13 http://www.voice-tribune.com/sports/taylors-10/a-winning-play-for-stefan-lefors/