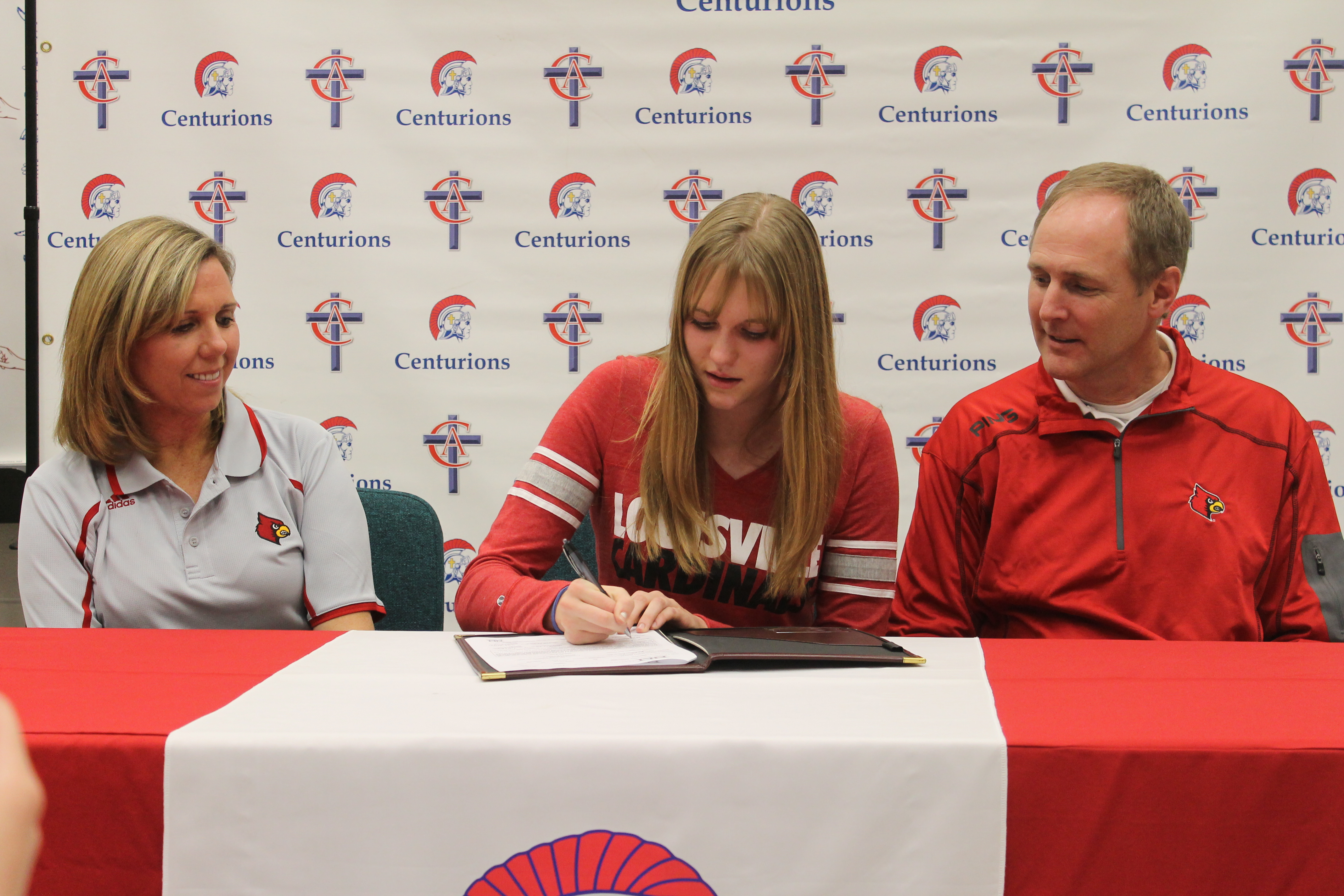 On Monday, senior Hannah Magnuson signed a letter of intent to swim for the University of Louisville (UofL) Cardinals next year.
"The coaching staff and swim team at UofL is undeniably the best fit for me. I am honored to call myself a Lady Cardinal," said Magnuson.
CAL head swim coach, Amy Albiero said, "Swimming is not an easy sport. It's for tough people. I have watched Hannah's commitment to her faith and to swimming on a daily basis. This is an exciting day on so many fronts. I'm technically Hannah's coach, but really I'm just a huge fan. I'm so proud of her and can't wait to watch her these next four years."
"Hannah is a wonderful young lady with some great skills. It's been a pleasure watching her go from the state level to the national level," said Mike Essig, coach and owner of Triton Swimming.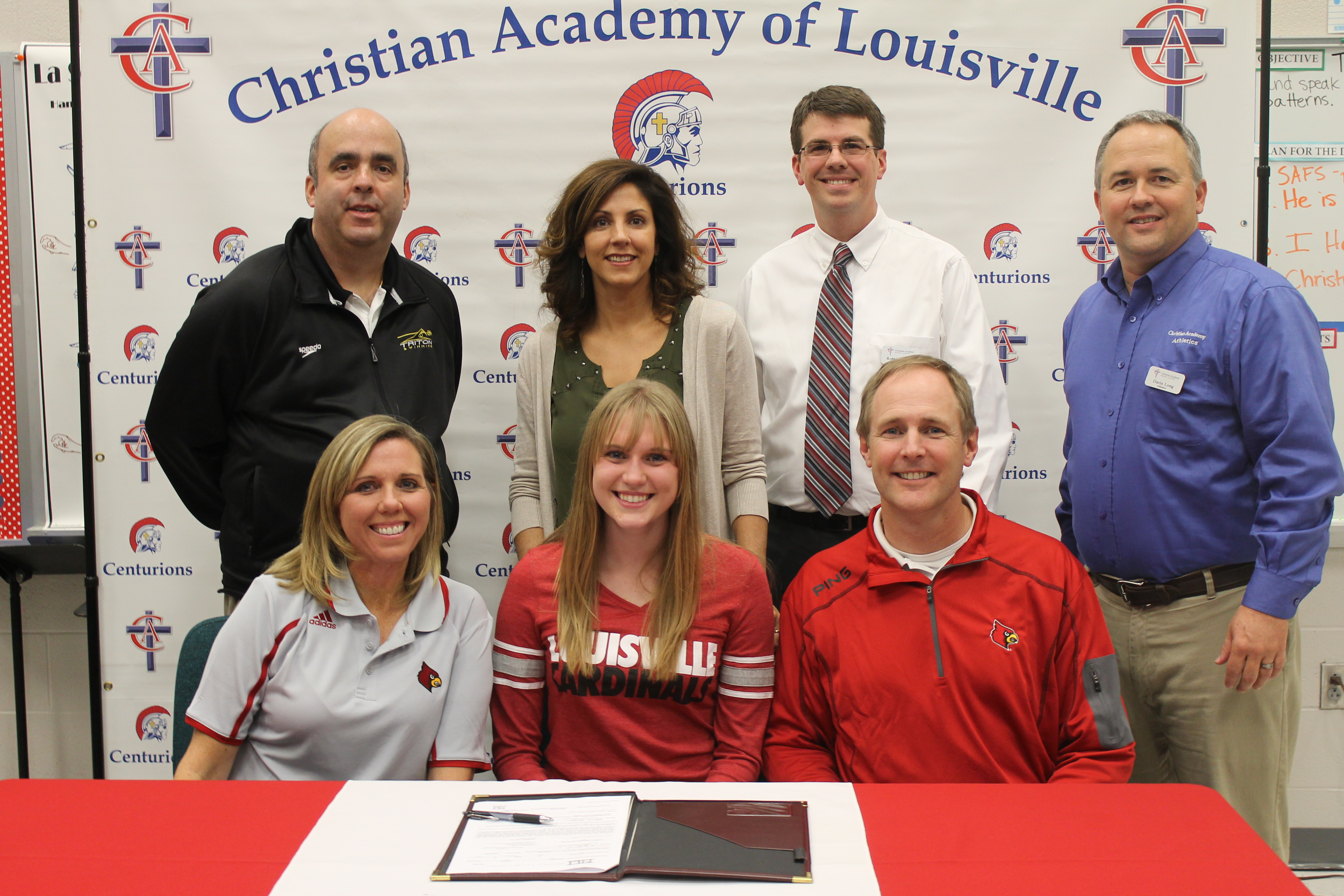 CAL assistant high school principal and former CAL swim coach, Robbie Brown, was emotional in speaking about Magnuson. "I can speak historically that Hannah is the greatest we've ever had. She is our 1st ever state champion in swimming. She is history here at Christian Academy. She is a great person, athlete, and teammate. I'm excited to see how she finishes up."
Hannah and her parents, Ken and Katherine, thanked her coaches, teachers, and teammates for their support.
"I am full of gratitude toward Hannah's coaches and how they have poured into her over the years. I'm extremely grateful for the University of Louisville and Coach Albiero. Hannah's dedication has been an inspiration to us as her parents. She is the hardest working person I've ever seen," said Mr. Magnuson.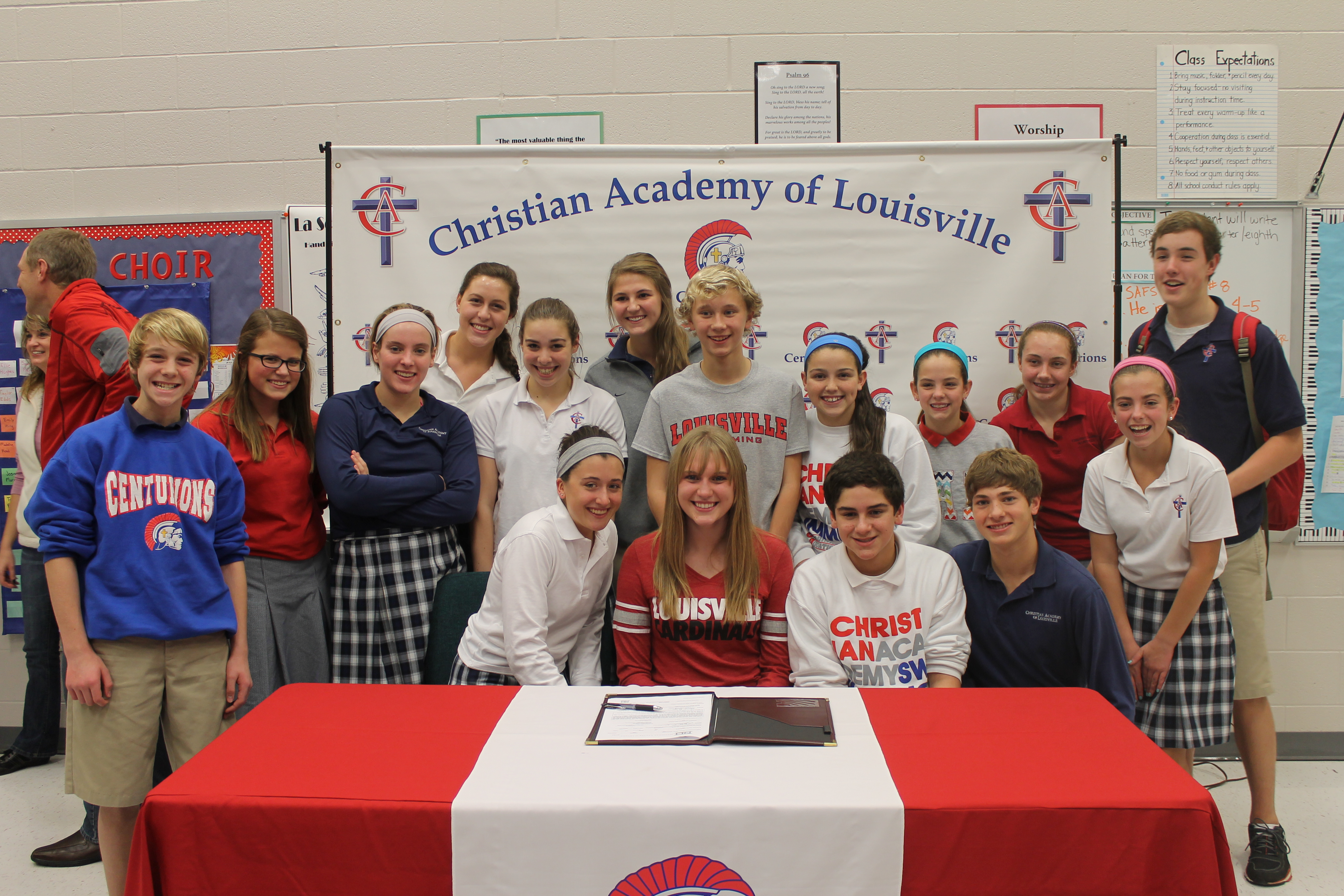 Magnuson has earned several state and school records including the 100 and 200 Backstroke (2011) and 100 Fly and 200 IM, among others. Hannah looks forward to attending UofL in the fall and plans to major in nursing. Magnuson chose Louisville over Arizona, Alabama, and Stanford.