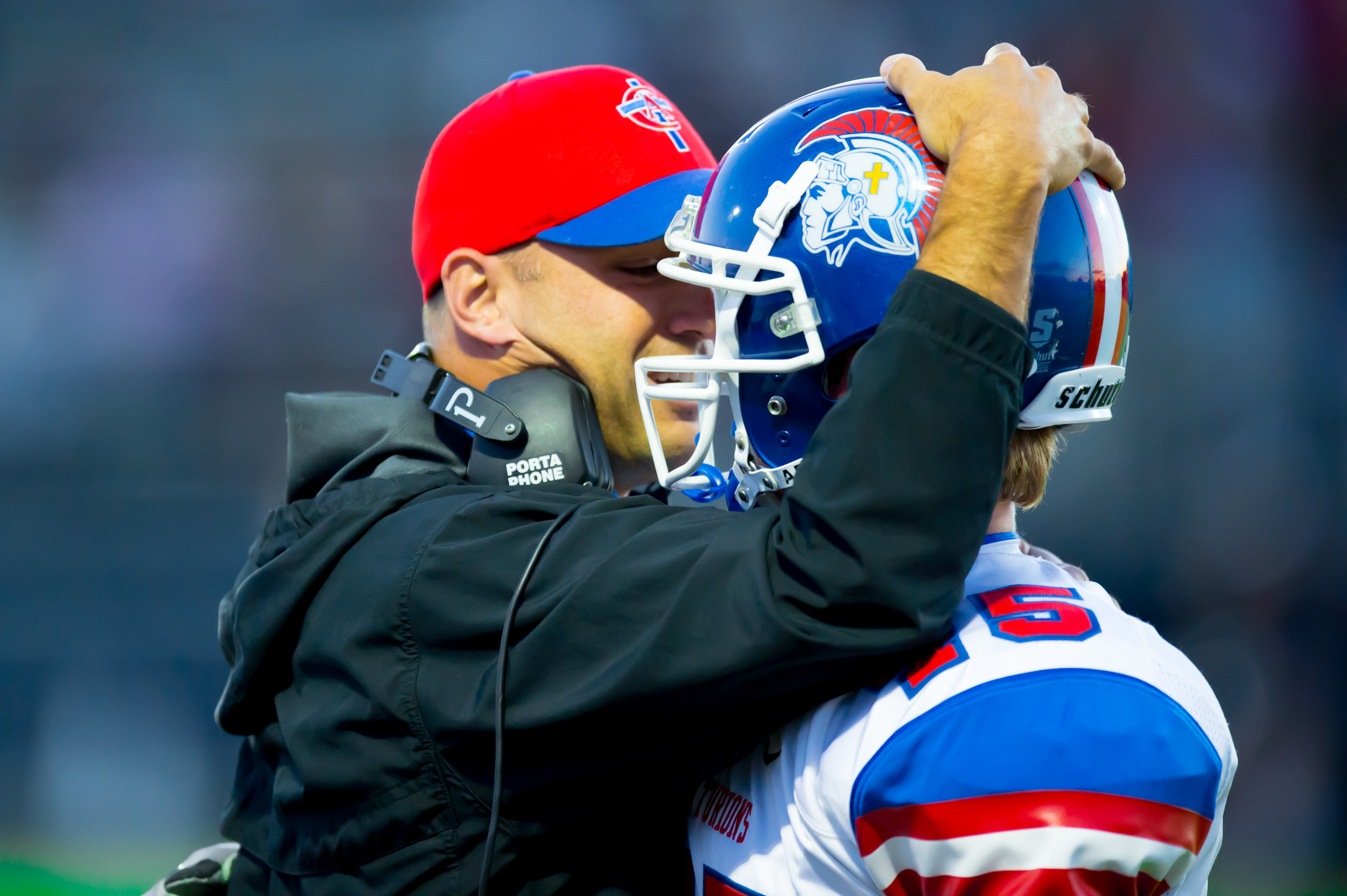 Congratulations to CAL head football coach, Stefan LeFors, for being named the Kentucky Football Coaches Association (KFCA) District 2-A Coach of the Year for the 3rd consecutive year. Only KFCA members are eligible for the awards. The KFCA will name its top player and coach in each class during the state finals Dec. 6-7 in Bowling Green.
Here are the district winners, with Player of the Year listed first and then Coach of the Year:
CLASS 2-A
District One – Elijah Sindelar (Caldwell County), David Barnes (Caldwell County); Distirct Two – Houston Hartz (Owensboro Catholic), John Edge (Owensboro Catholic); District Three – Evan Jaggers (Green County), Fred Harbison (Metcalfe County); District Four – Dylan Byrd (DeSales), Stefan LeFors (Christian Academy); District Five – Nate McCoy (Gallatin County), Tim Browning (Gallatin County); District Six – Kagen Skidmore (Somerset), Randy Frazier (Middlesboro); District Seven – Jalen Beal (Covington Holy Cross), Matthew Schmitz (Newport); District Eight – Dylan Hamilton (Betsy Layne), Eddie Melton (Leslie County).