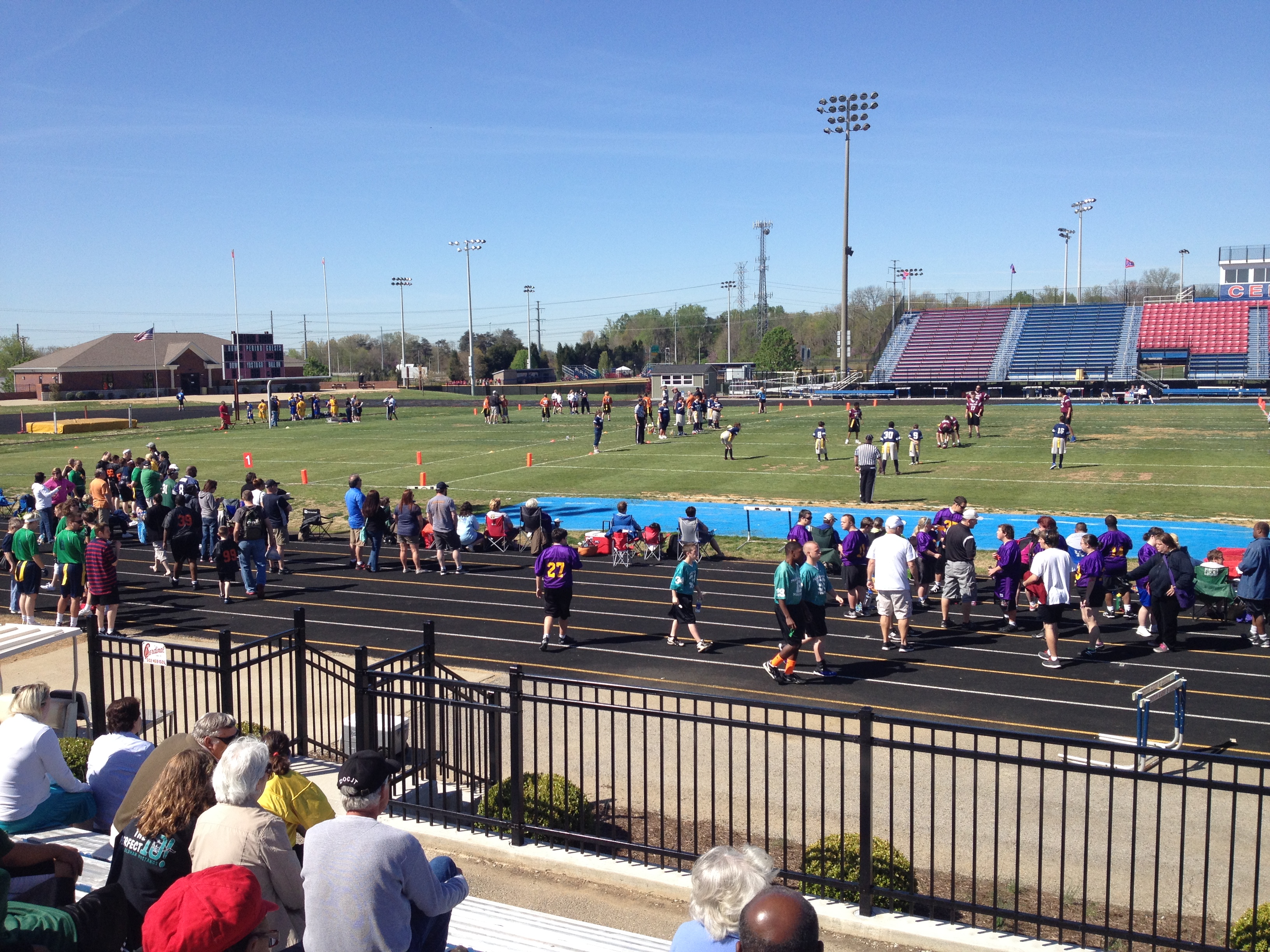 Last Saturday, CAL hosted the 2014 Special Olympics Louisville Regional Flag Football Tournament where 27 teams and over 290 athletes participated from all over the State.
The Tournament is a qualifying event for the 2014 Special Olympic Summer Games. Each football team must participate in at least 2 of 3 Regional Tournaments in order to qualify for the Summer Games. The Summer Games are a State Tournament event for sports such as Flag Football, Track & Field, Bocce', Aquatics and Rhythmic Gymnastics.
"One of the main goals of this tournament is to offer athletes who have an intellectual disability a chance to play flag football against other athletes of similar ability, as well as to offer an event for CAL students to become involved with Special Olympics Kentucky," said Erin Young, Special Olympics Program Director for Team Sports.
This year's Summer Games are scheduled for June 6-8th at Eastern Kentucky University.
If you are interested in volunteering or donating to Special Olympics Kentucky, contact Justin Harville at jharville@soky.org or visit their website at www.soky.org