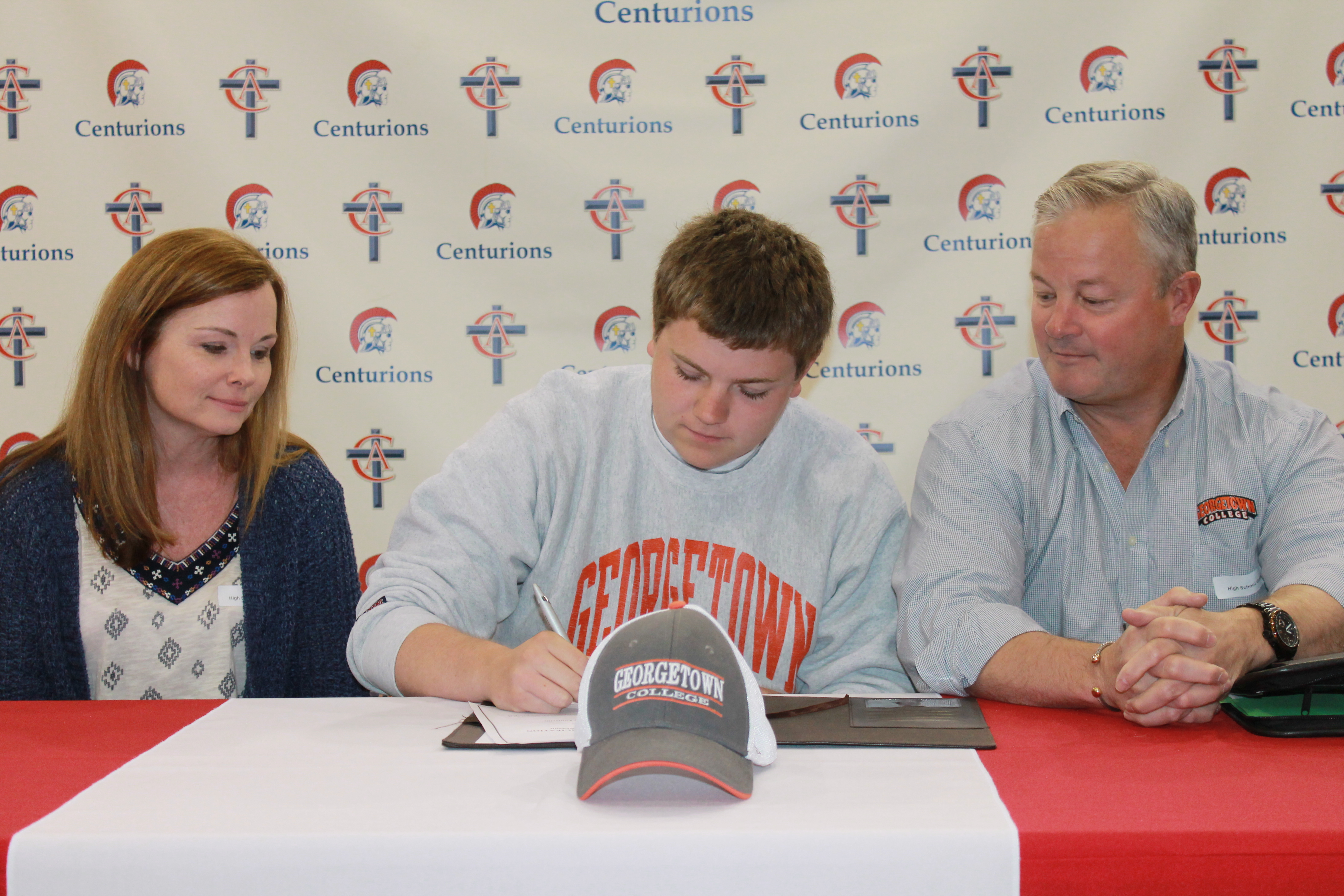 Congratulations to senior, Peyton Griffee, who signed a letter of intent to play football at Georgetown College today.
CAL head football coach, Stefan LeFors, commended Peyton and his family for their support and willingness to help at all levels of the CAL football program. "Peyton is always looking for ways to encourage our younger players. The preparation Peyton did to understand the game and what he did for his teammates on the line was truly awesome. He has his parents' hearts. I could go on for an hour about all that the Griffee's have done for our football program. They have raised a great young man," said coach LeFors.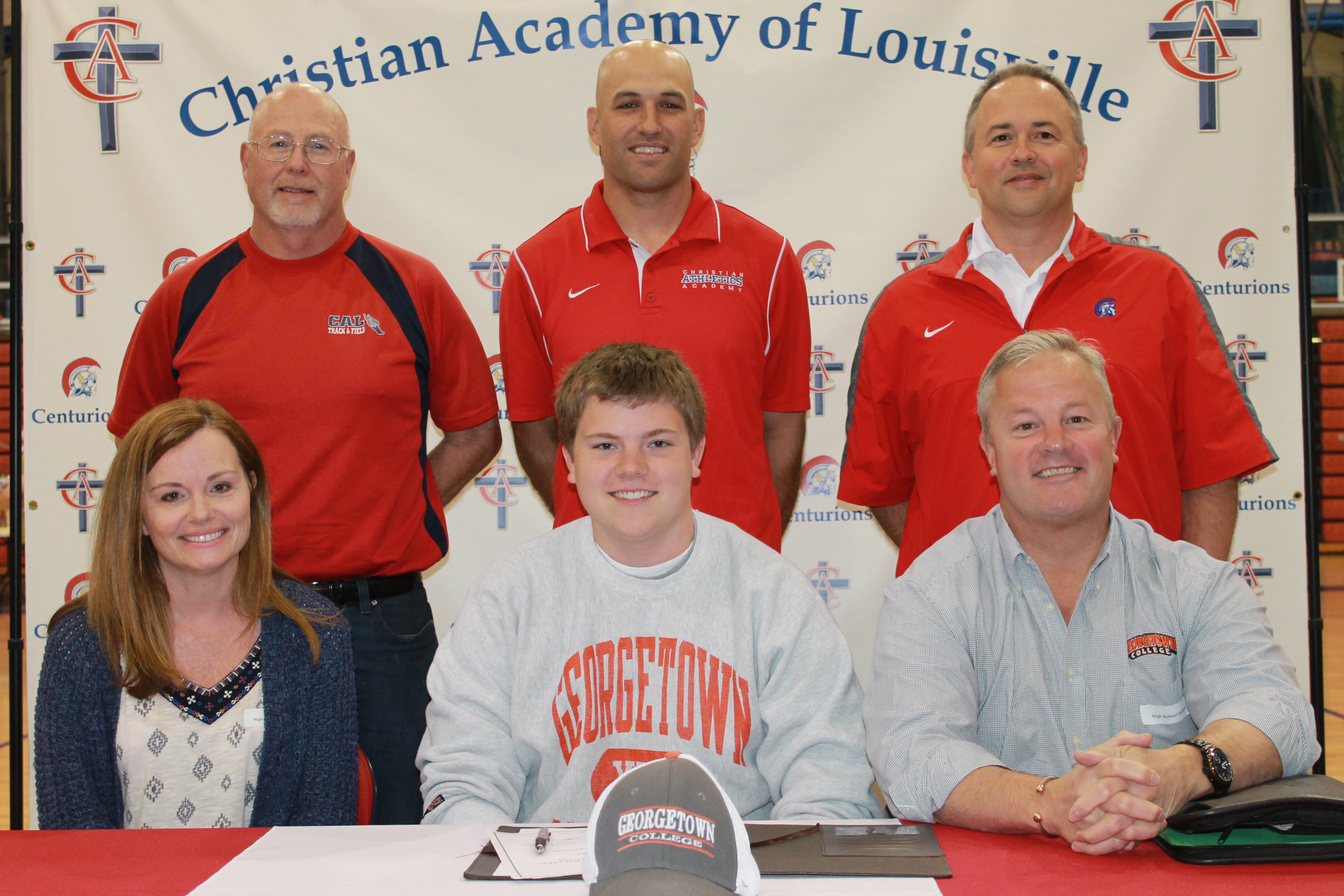 CAL's offensive line coach, Jason Hilliard, was unable to attend the ceremony but sent the following statement which was read at the signing.
"In my 3 years coaching at CAL, I've never seen another player put so much effort and determination into perfecting his craft. Not just as a football player, but also at becoming the best person that he could be. It has been an absolute pleasure coaching Peyton for the last 3 years, and I feel truly blessed to have him in my life," said Coach Hilliard.
Jennifer Porter, Peyton's mother, complimented the school and coaching staff for their support. "I can't say enough about CAL. It has been a wonderful place for our kids to be. The men that Peyton has had the privilege to be around has influenced him in many ways and will carry him throughout his life."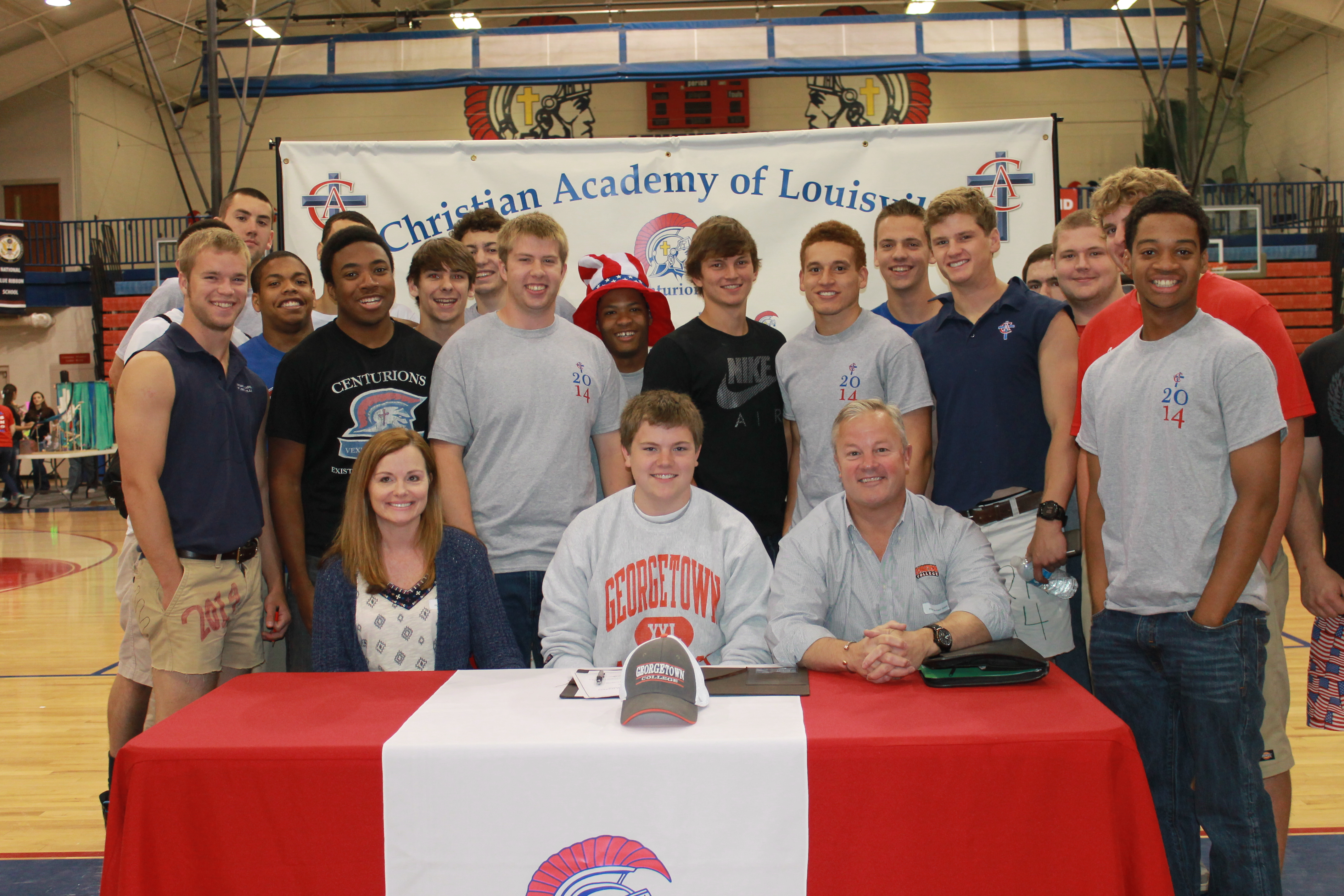 "It will be hard to match the coaching that Peyton has received here at CAL. The struggles Peyton overcame when he was younger really shows his heart. We are so proud of him and as a Georgetown grad, I couldn't be happier about his decision to go there," said Peyton's dad, Keith.
"I ultimately chose Georgetown because of their great sports tradition and the small campus atmosphere," said Griffee. "My dad and uncle are both Georgetown graduates, and I grew up always knowing that is where I wanted to go."
Peyton concluded the ceremony by thanking friends, teammates and the CAL football program. He plans to major in political science and looks forward to playing for the Tigers next fall.