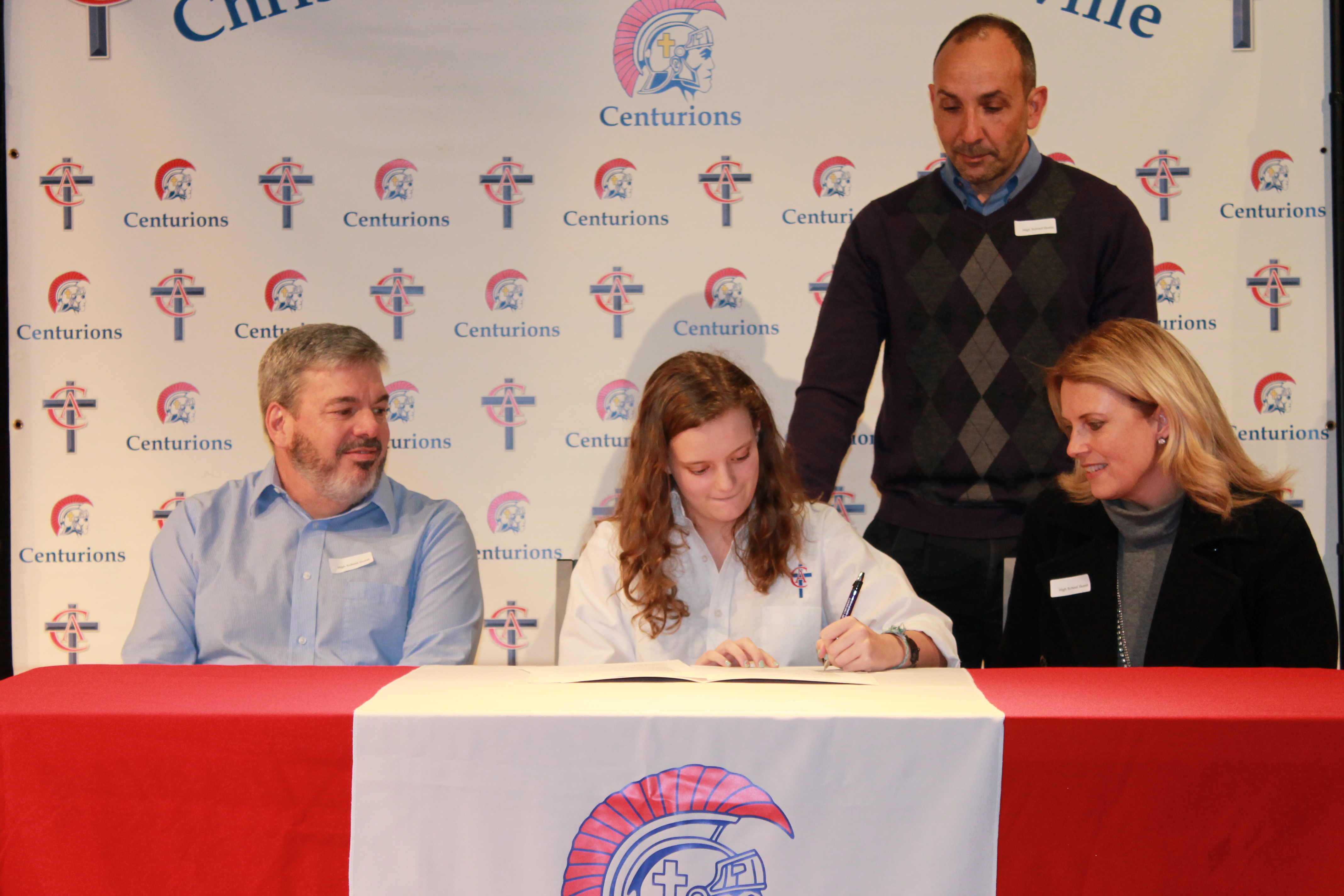 Congratulations to senior, Sarah Rhodes, who signed a letter of intent to play lacrosse for Asbury University on Wednesday.
"I fell in love with Asbury the first visit. I love the family atmosphere throughout the university, and I love having the ability to grow in Christ and lacrosse while receiving a great education," said Rhodes.
CAL head girls' lacrosse coach, John Anderson, was unable to attend the signing ceremony due to a work commitment. Former CAL lacrosse coaches, Tony Semak and Stewart Bailey, spoke on his behalf.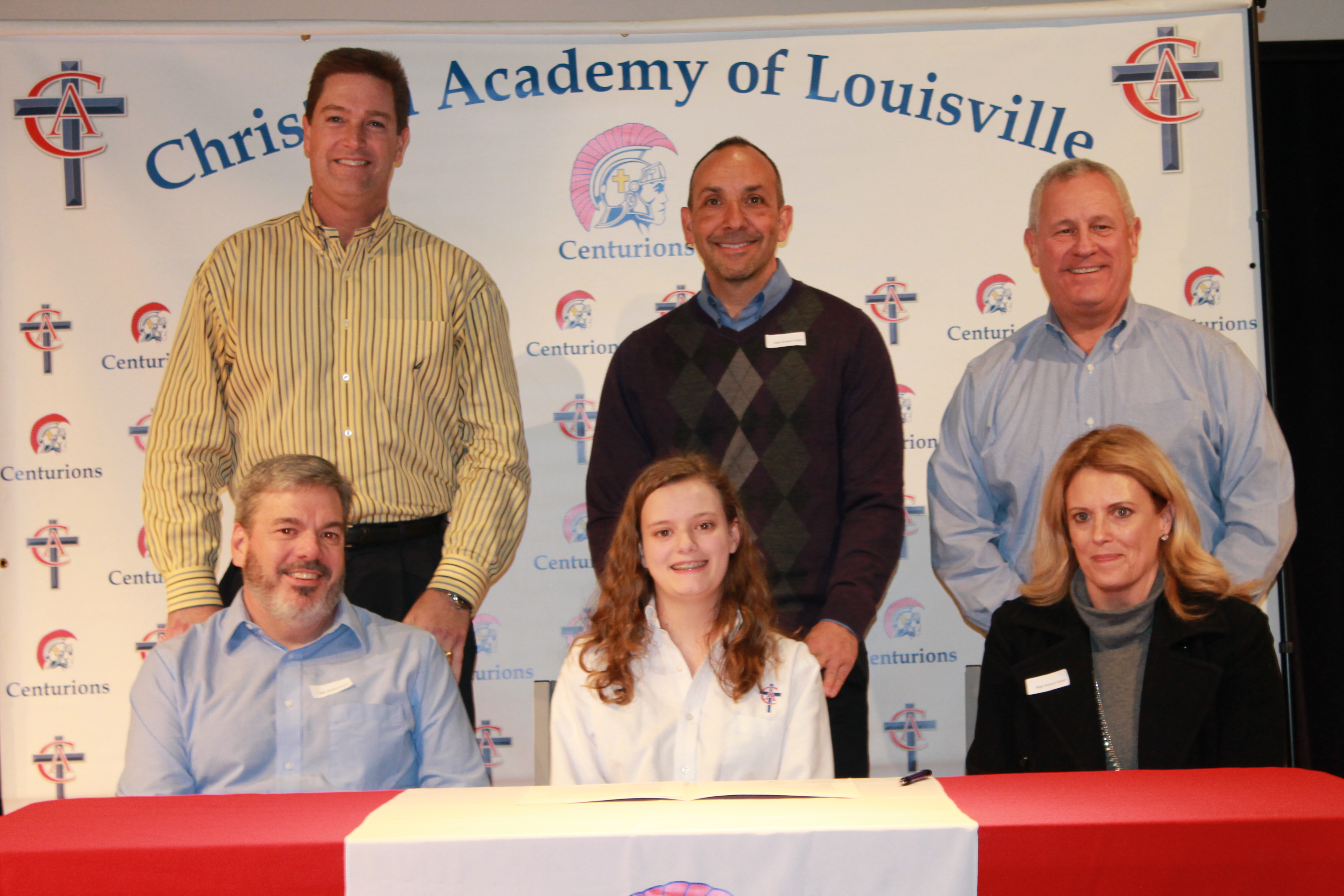 "Sarah has such a beautiful heart. She pushes herself and is passionate. Being a goalie is hard…it takes a person with a lot of grit and mental strength as well as physical strength. Sarah has all of those attributes," said coach Semak.
Coach Bailey also praised Rhodes for her willingness to step up to challenges and build her game during the off season.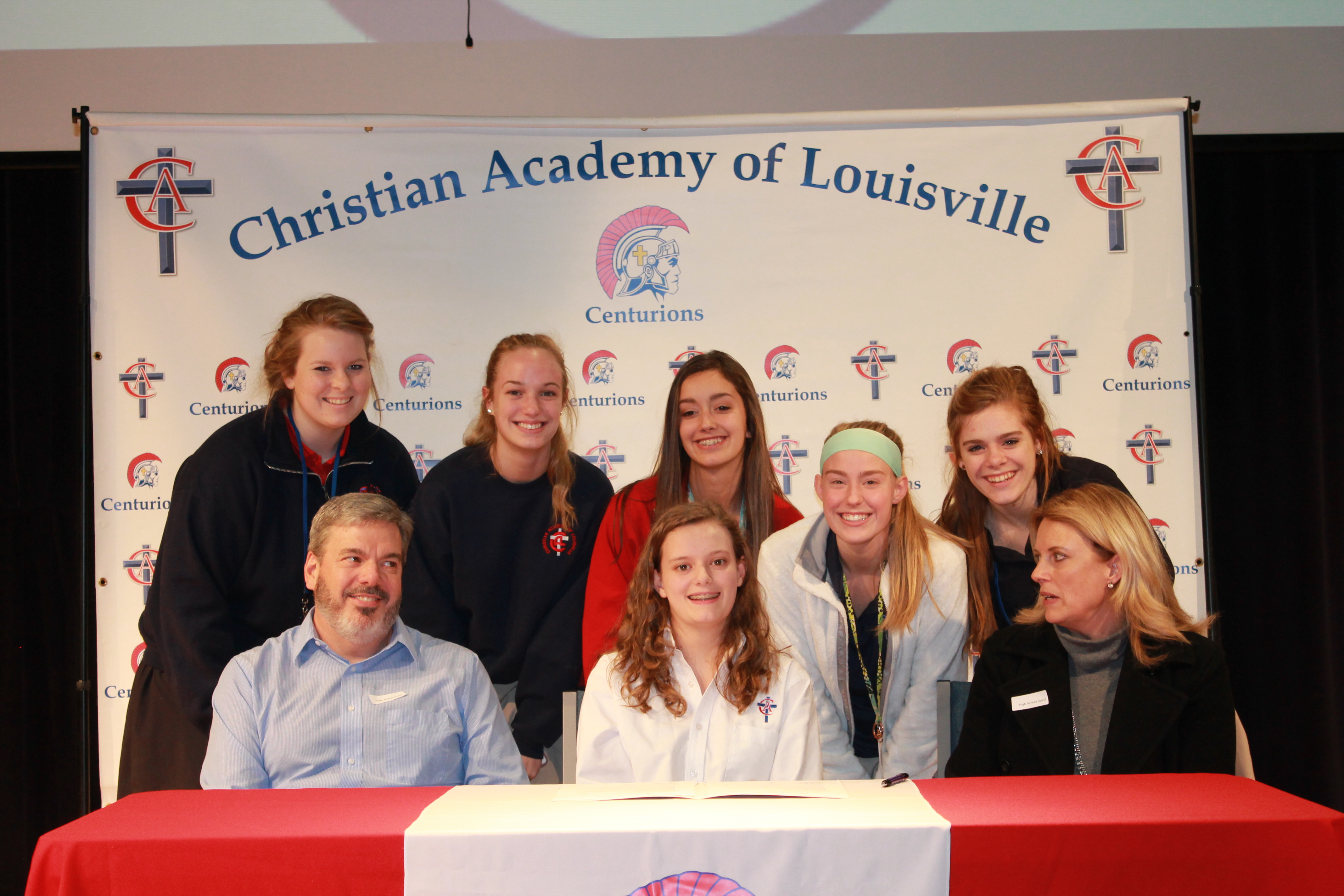 Asbury head girls' lacrosse coach, Rich Manieri, said, "We recruit people more than athletes. What impresses me most about Sarah is her character. It takes a special person to stand in as goalie. Sarah is that kind of person. I've watched her improve over this last year and I'm excited about her joining our lacrosse program."
Sarah's parents, Tom and Kathy Rhodes, thanked Christian Academy and her coaches for all of their support.
"A lot of people have sacrificed their time for me. Their sacrifice has helped me become a better player," said Sarah.
Sarah began playing lacrosse in the 8th grade and was a varsity starter last year and named All-District. She plans to major in Biology and looks forward to playing for the Eagles next fall.