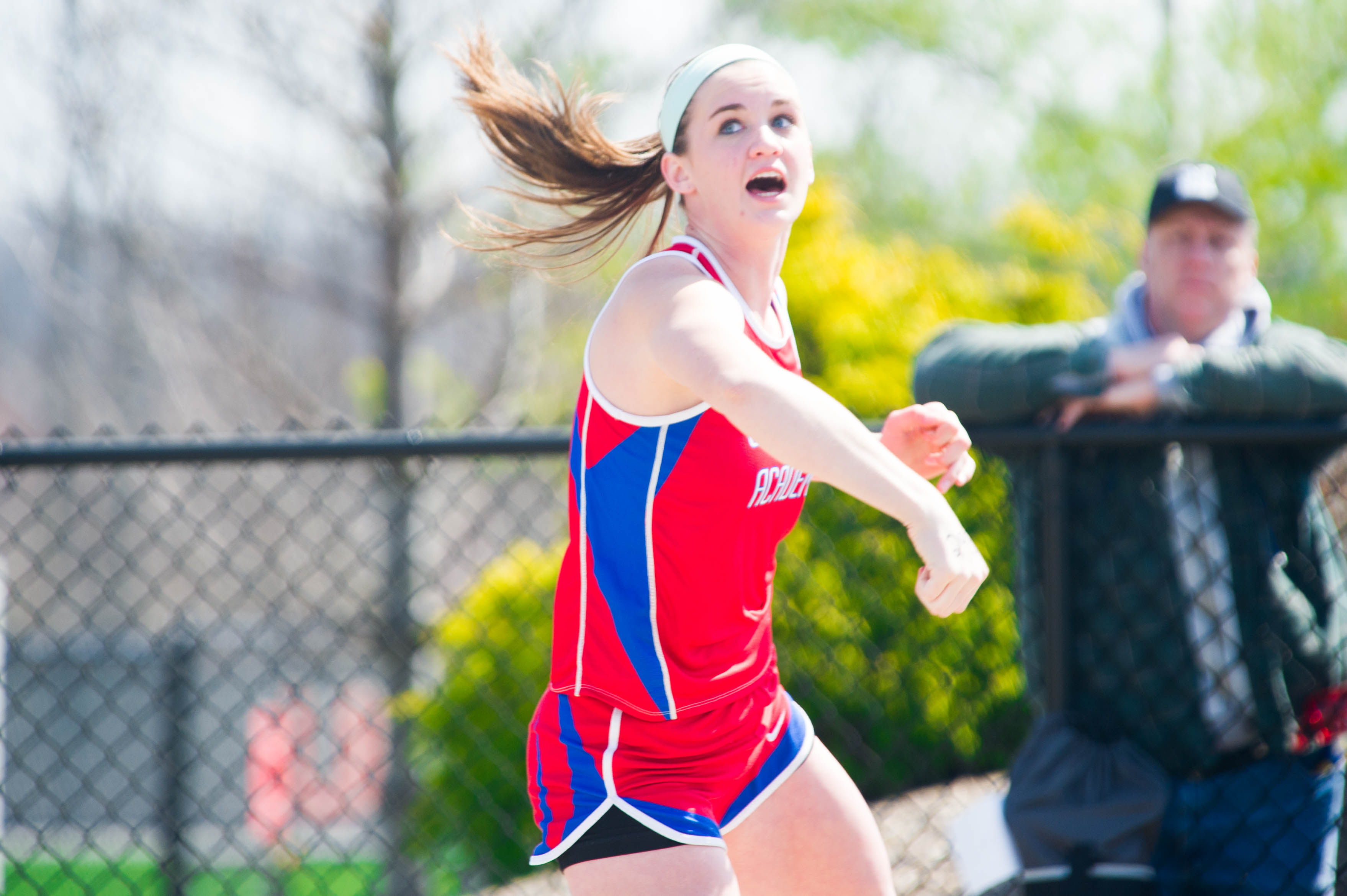 In the 8 years that Christian Academy has hosted the Harry Greschel Invitational, it has grown into one of the most competitive meets in the state. 1200 athletes representing 28 girls and 24 boys track & field teams, competed in the 2015 edition of the meet named after Kentucky Hall of Fame coach Harry Greschel, who started the program at Christian Academy.In total 20 state leading marks were established in the meet, that drew top team stretching from northern Kentucky to Daviess County. Two of those state leading marks were produced byChristian Academy's own Lilli Popovichwho threw 36′ 11″ to win the shot put and a National Elite performance throw of 125′ 7″ to win the discus.Lilli'sthrow was one ofthe seven National Elite marks set at the meet.The senior's throws led the team to a strong 10th place finish in the team standings. Others placing for the Lady Centurions were the 7th place 4×800 relay team of Clara Lynch, Callie Donaldson, Morgan McIntire & Madalyn O'Dea and the 8th place finishes by Maya Wright in the 100and Callie in the 3200.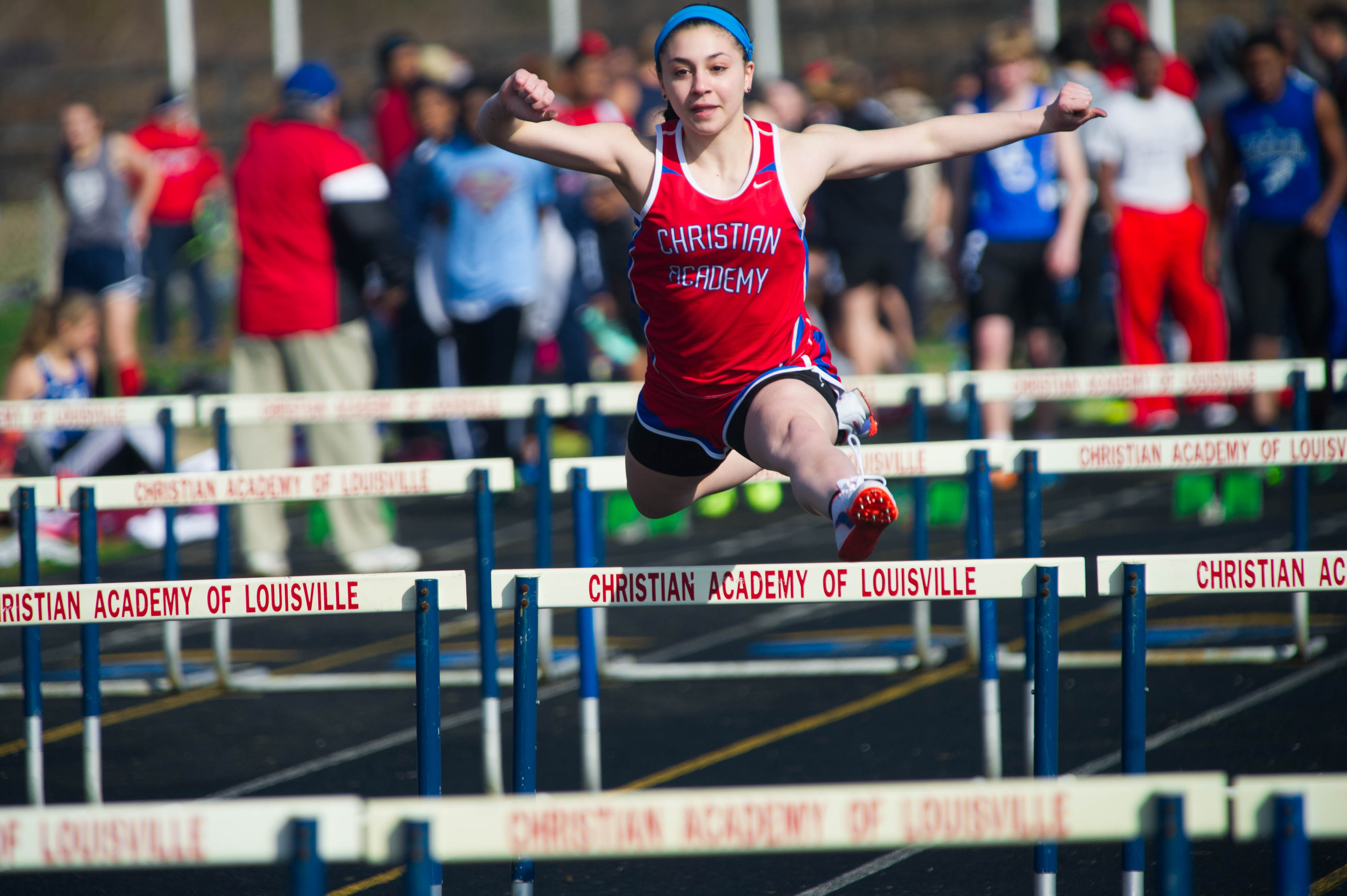 8th grader Milton Wright showed that he will be a force to be reckoned with over the next 5 years by destroying his PR in the long jump, with a leap of 20′ 7″. This mark is less than 6″ off Caleb Love's (now competing for Lipscomb University) school record. Milton added 7th place points in the high jump and was on the 8th place finishing 4×100 relay team, joined by Cal Lewellyn, Tanner Reiser & Isaac Yoho.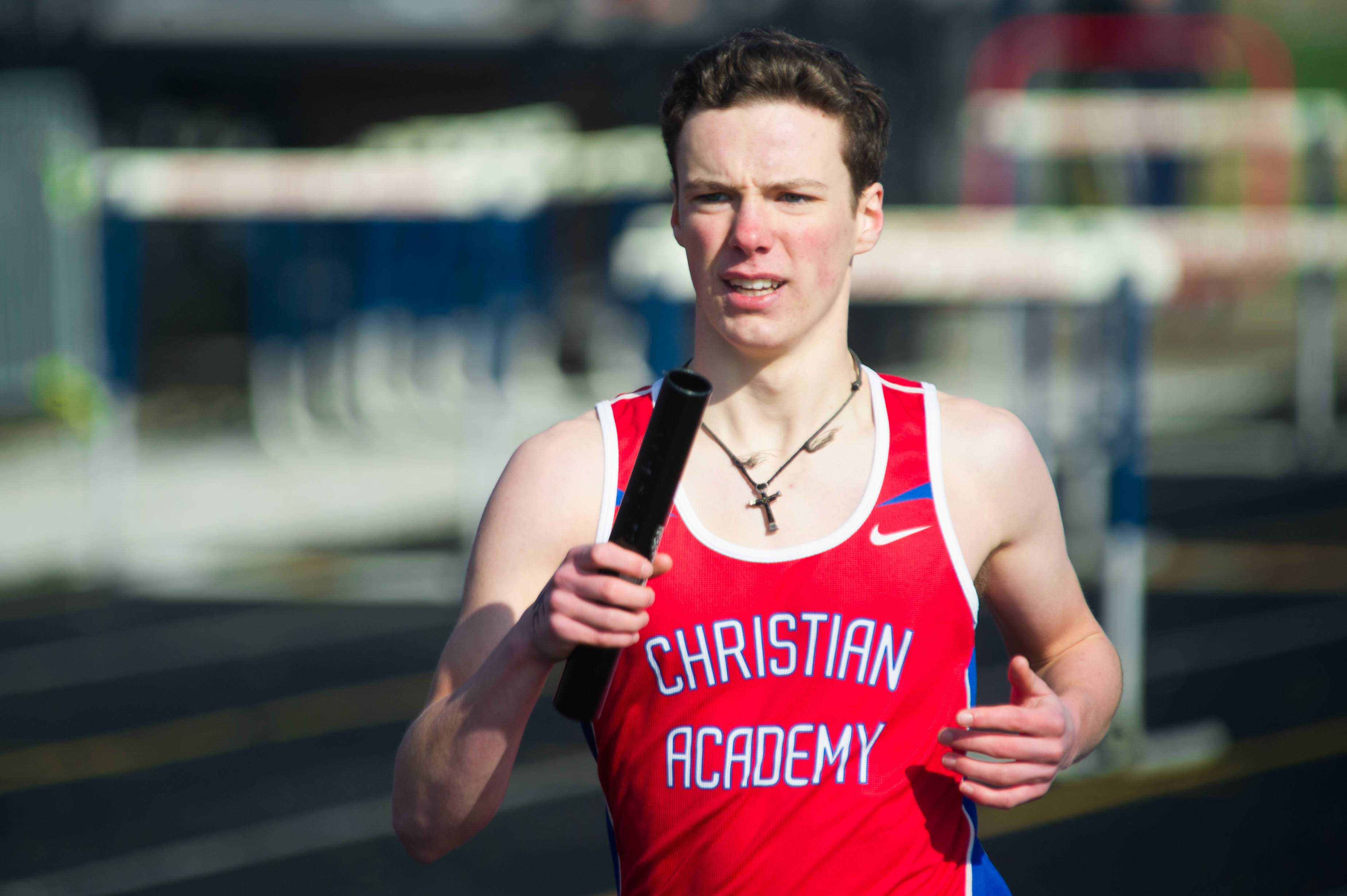 KYtrackXC.com 5K Showdown
The Harry Greschel Invitational weekend is kicked off on Friday evening with a slate of elite high school 5K races on the track. 70 of the best distance runners in Kentucky and 1 elite runner from Indiana, gathered on a perfectly cool evening, with inspirational music being played, to lay down some fast times. And fast times were certainly run – 58 of the runners surpassed the National Elite standard, including Christian Academy's own Clara Lynch, who placed 13th in the race in 19:29. Sacred Heart senior and IU commit Maggie Allen used a torrid finish to run a meet record – her 17:35 time is the 2nd fastest in the country! In all 5 of the top 10 girls times and 2 of the top 10 boys times in the country were recorded on Christian Academy's track in this race.