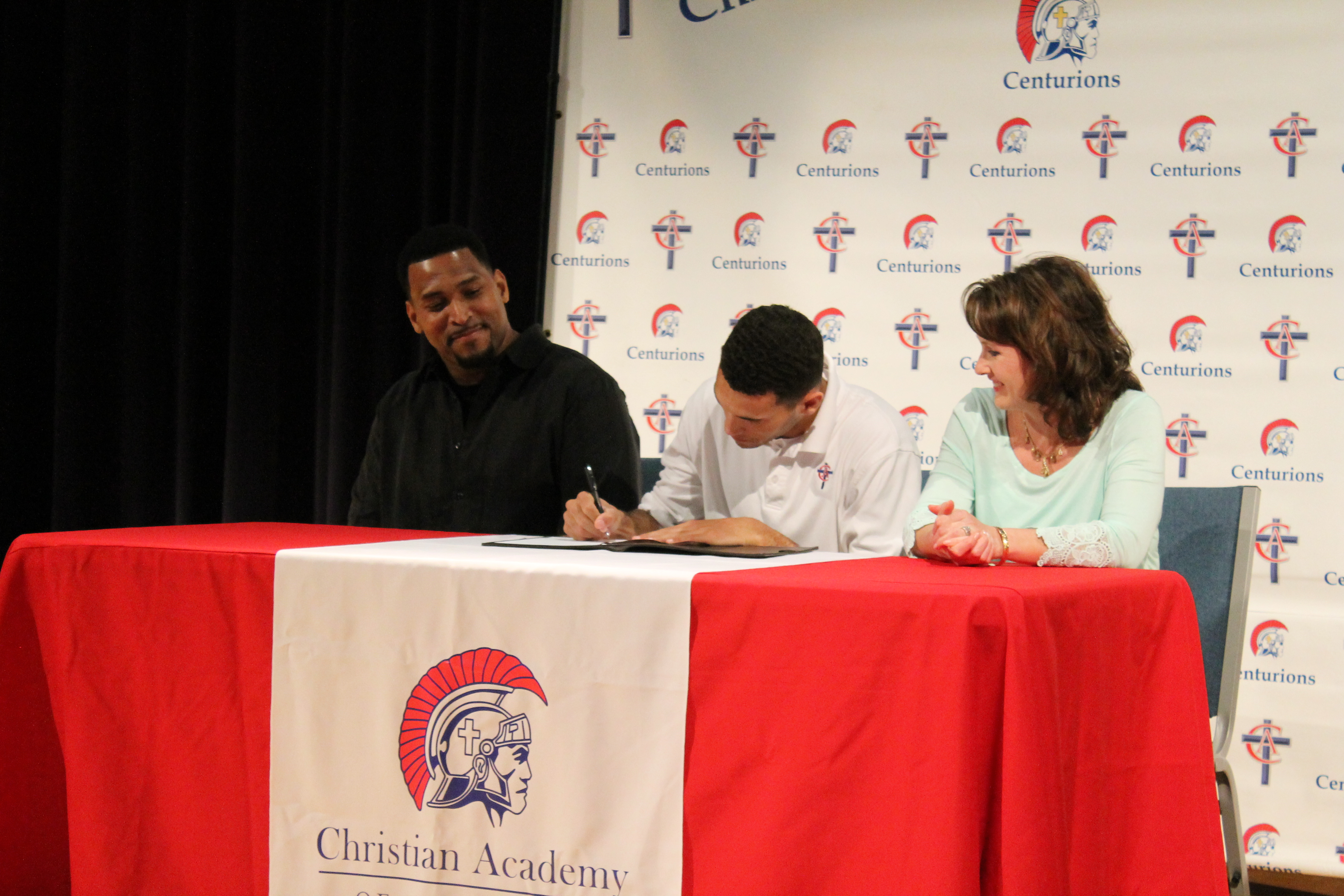 Congratulations to senior, DJ Scott, who signed a letter of intent to play basketball at Life University in Marietta, Georgia.
Scott started attending CAL in high school and has played basketball since the 1st grade. After visiting Notre Dame College and Centre College, Scott made the decision to attend Life University.
"I really liked the Life University basketball team. The school just stood out to me more than anywhere else I had visited," said DJ.
"It truly is a joy to see the kind of player DJ has developed into. His work ethic and leadership skills are excellent. He has been a huge asset to our team and is always willing to step up. Life University is getting a great leader and wonderful young man," said CAL assistant basketball coach, Aaron Hill.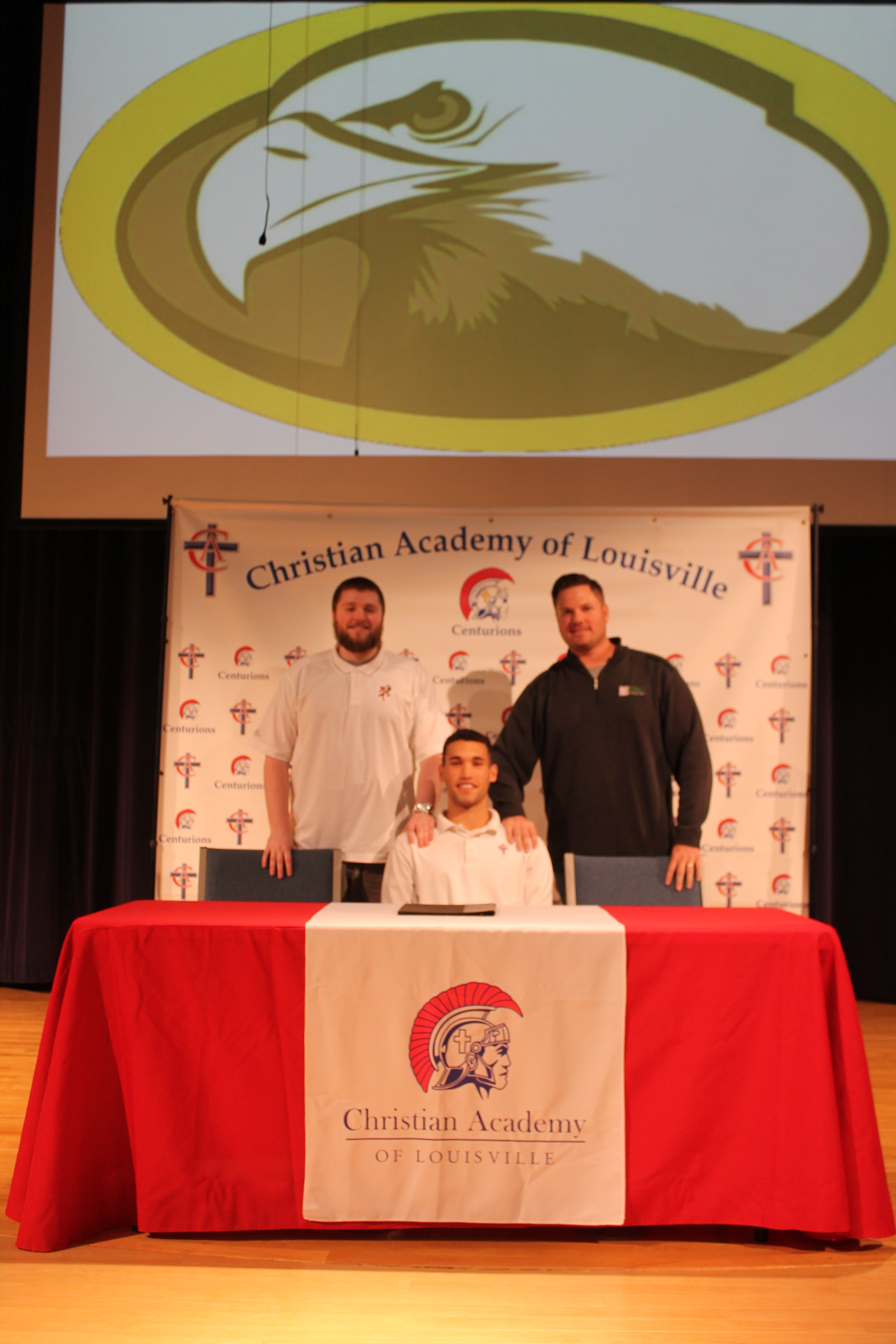 DJ's AAU coach of two years, Dean Baumer, also attended the signing ceremony and spoke about how blessed he has been to coach DJ, and how he looks forward to watching him at the college level.
Chuck and Priscilla Scott, DJ's parents, thanked God, his teammates, coaches and CAL for supporting their son. DJ concluded the ceremony by thanking his coaches and teammates.
"So many people are responsible for getting me to this point. They pushed me to be a better basketball player," said Scott.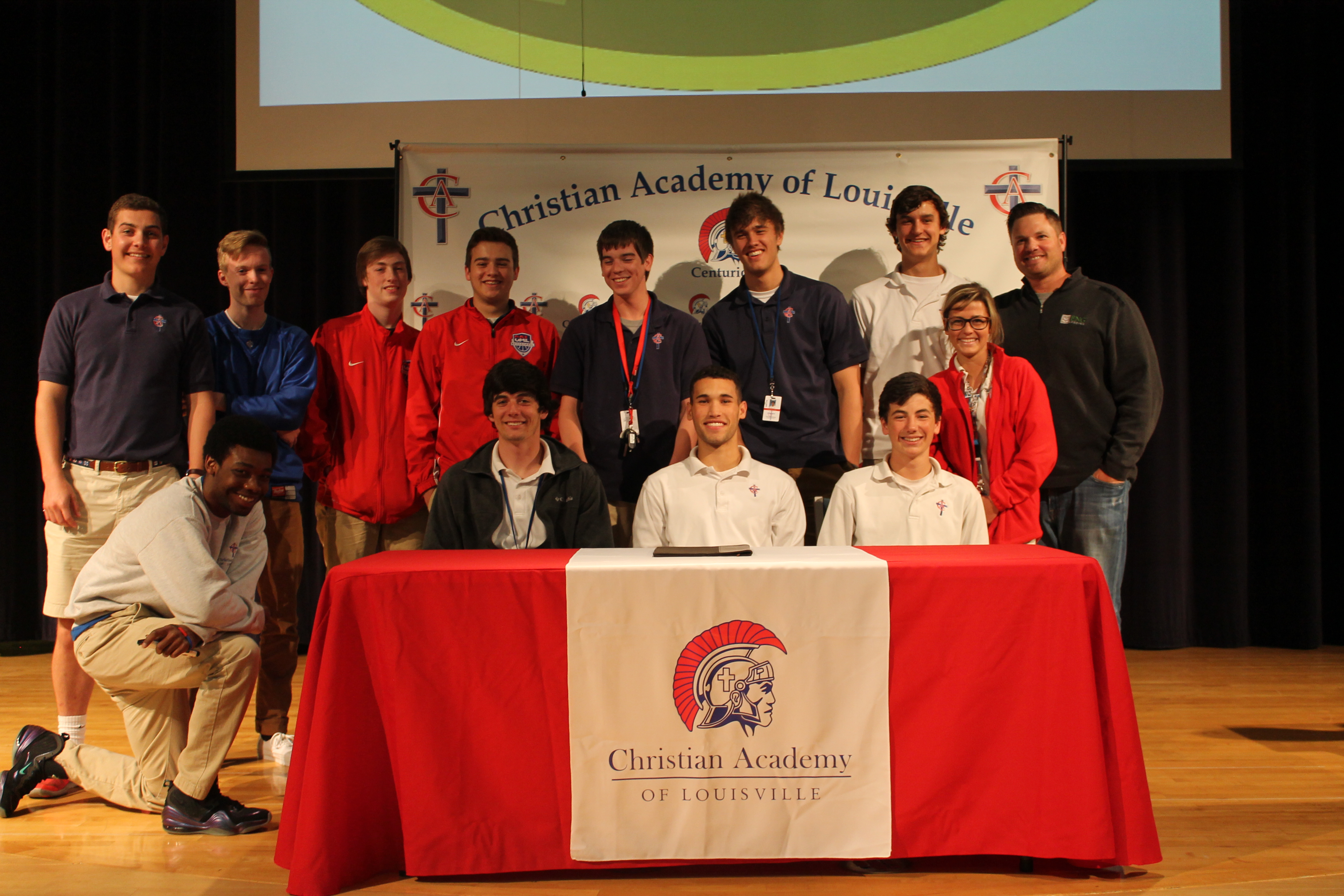 DJ's accomplishments include being named defensive player of the year (2014), the Centurion Award and being chosen 1st team All District for two years. DJ plans to major in sports medicine and looks forward to playing for the Running Eagles next year.