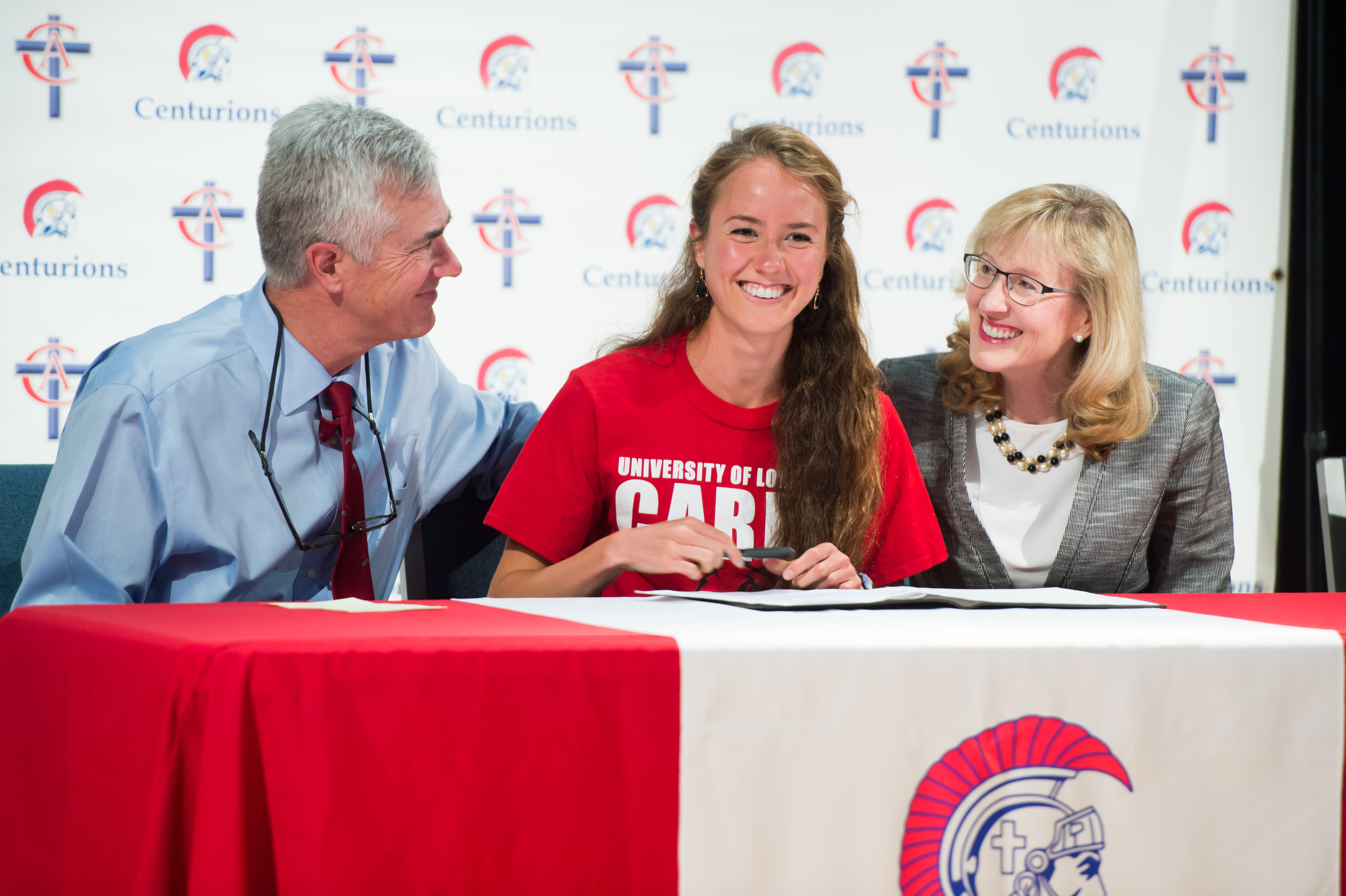 Congratulations to senior, Hannah Herd, who signed a letter of intent to run cross country at the University of Louisville last Monday.
"Hannah has worked extremely hard and overcome some very tough injuries to put herself in this position. She has just scratched the surface of her running potential and U of L definitely sees that. U of L wanted Hannah badly and they got her. As great of a runner that Hannah is, she is a far better young adult and has been an absolute joy to coach. She will excel at whatever she puts her mind to," said assistant CAL cross country coach, Derrick Dixon.
Hannah made official visits to Bellarmine University, Lipscomb University, Georgetown College and Centre College.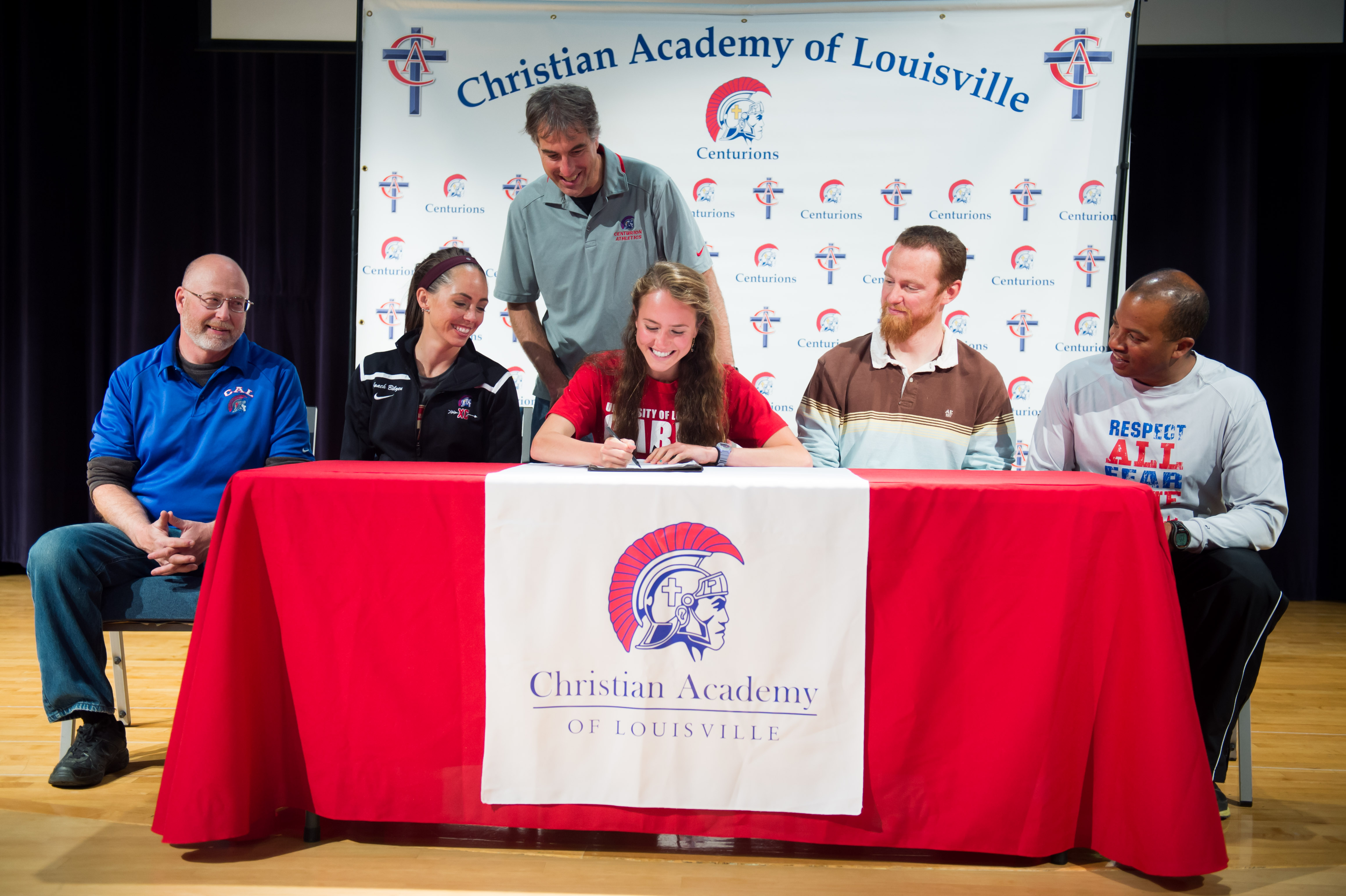 "I chose to attend U of L because I really love the friendship on the team and the way the coaches take care of the athletes. The FCA program is absolutely incredible, and I'm also really pleased with their academic programs and internships in the areas I'm interested in," said Herd.
Assistant cross country coach and CAL high school bible teacher, Brian Dewey, said, "Not only is Louisville getting a great athlete, but they are also getting an outstanding individual as far as character and personality."
Hannah's father, Walter Herd, thanked everyone for their support of Hannah over the years.
"I want to say thank you to three groups of people: a group of coaches who helped develop both of my daughters athletically, spiritually, academically, and socially.The second group is to the students; thank you for being good friends and good role models. And thirdly, the University of Louisville for giving Hannah the opportunity to take her passion to the highest level possible," said Mr. Herd.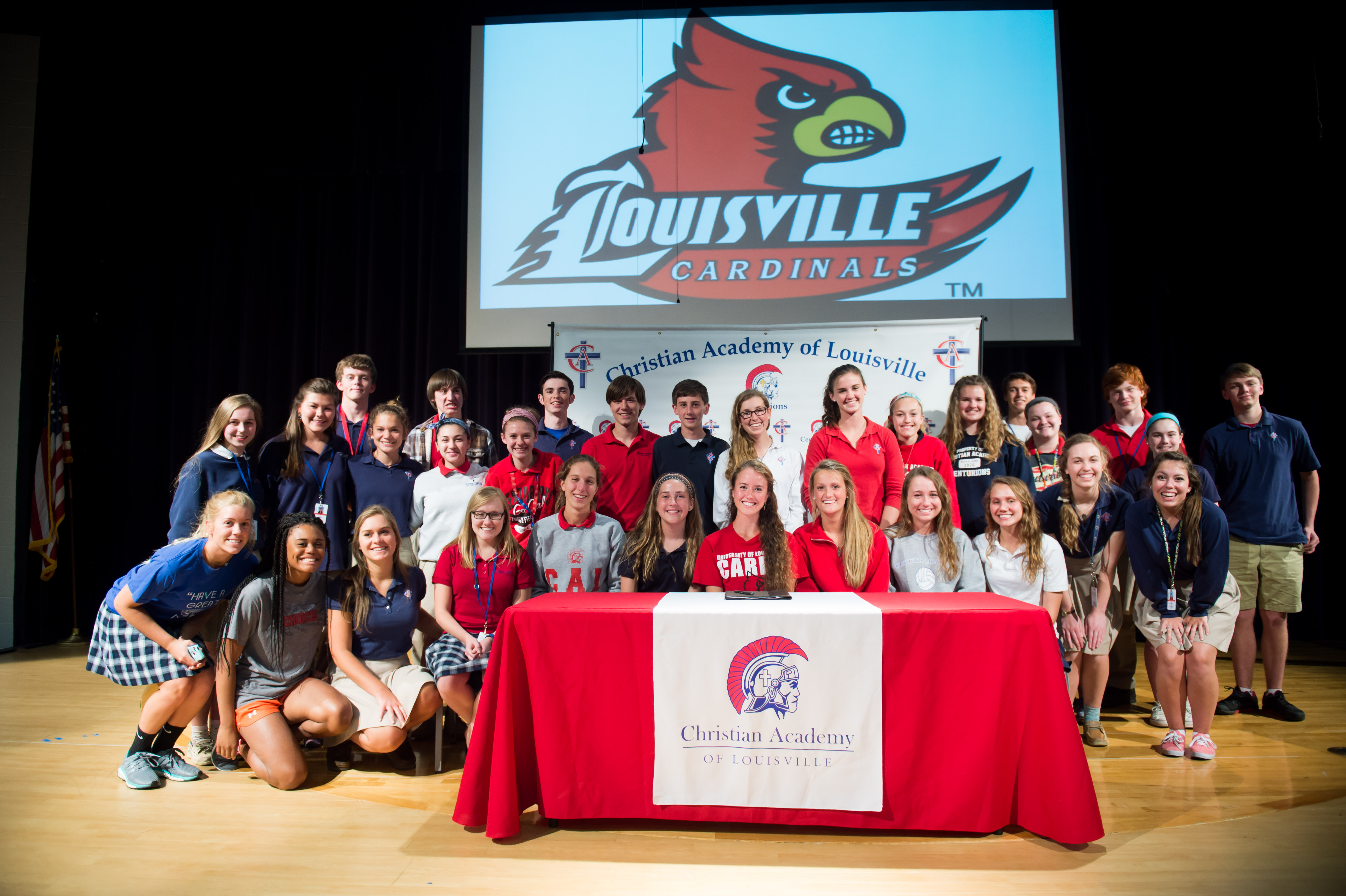 Herd has received numerous awards for cross country including: National Guard KHSAA Best and Brightest Award (2014), Jefferson County 2A Runner of the Year (2011, 2013, & 2014) and Academic All-State First Team (2011, 2013, & 2014). She also played field hockey and soccer while at CAL, but ended up focusing on cross country and track.
"Running cross country and track have by far been some of the best experiences in my years at this school," said Herd.
Hannah plans to pursue a degree in the field of dentistry or nursing and looks forward to running for the Cardinals next year.