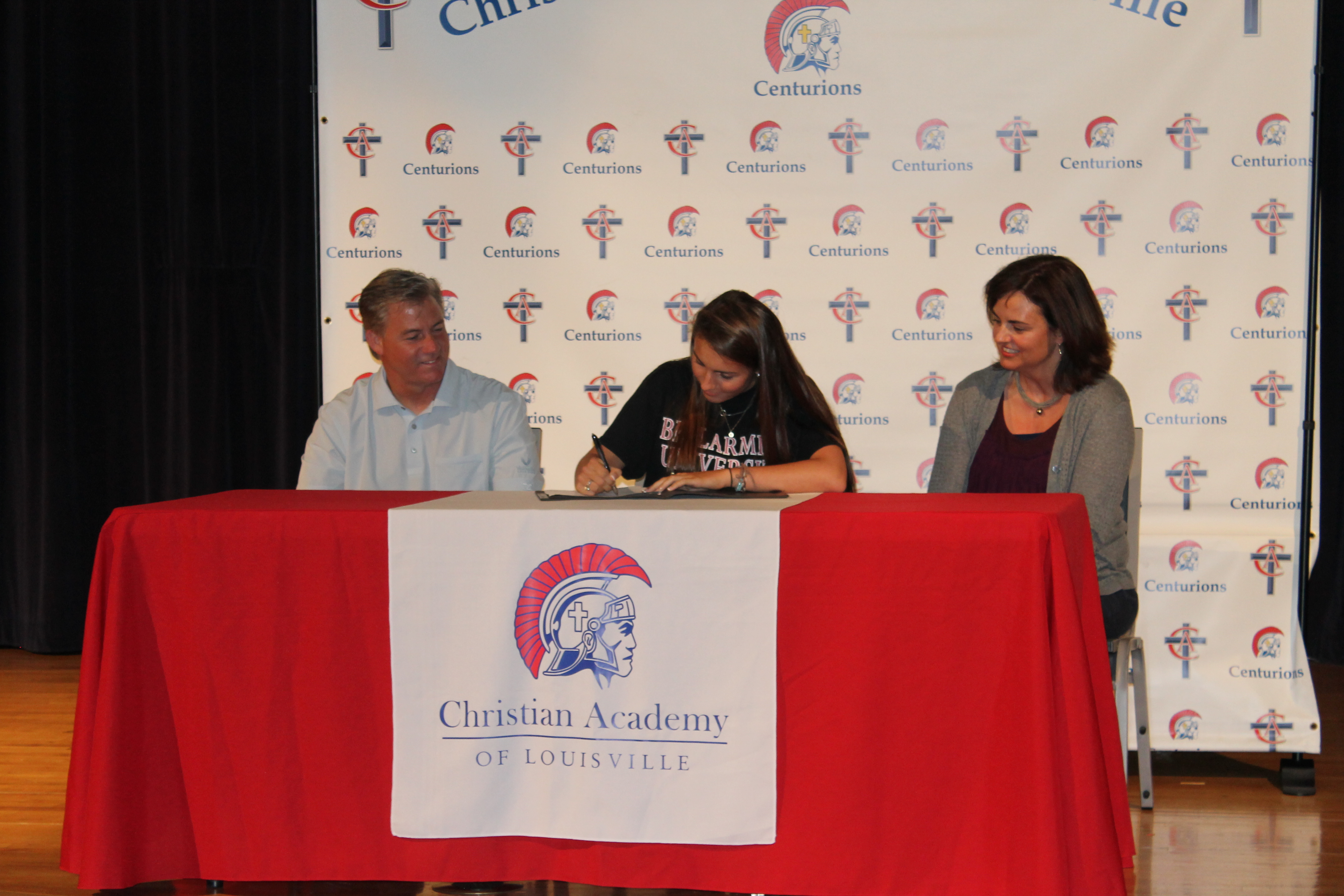 Congratulations to senior, Mollie Reese, who signed a letter of intent yesterday afternoon to play field hockey at Bellarmine University.
Former CAL head field hockey coach Jeremy Nelson, who coached Reese for 3 years, encouraged her to stop and cherish the day and thank everyone who had come to honor her at the signing ceremony.
"As you look back on your field hockey career, this is something God has planned for you. You have been chosen and appointed to shine your light and be a reflection of Jesus at Bellarmine. This is an awesome responsibility I know you can live up to," said Nelson.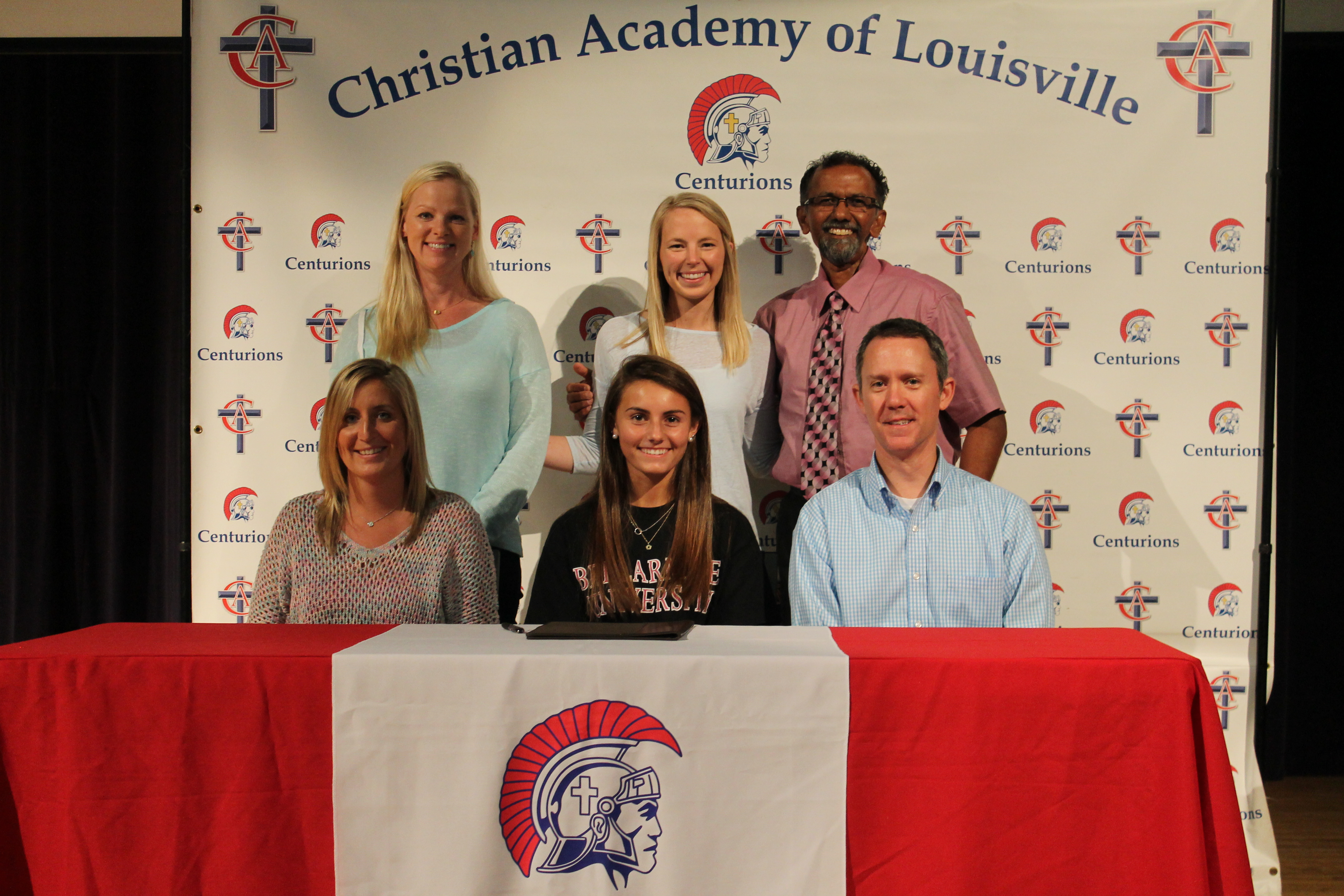 "There are so many things we are thankful for – two great kids, an amazing school and coaches who have invested in Mollie as a player and a person. We are so proud of her," said Mollie's dad, Keith Reese.
Mollie's awards for field hockey include: MVP, Kentucky Select-1st Team, Senior All Star, Nominee for Miss Field Hockey Award, Nominee for the Rachel Baker Award, All District 1 Team, Most Outstanding Player, and KHSAA Academic All State Honorable Mention.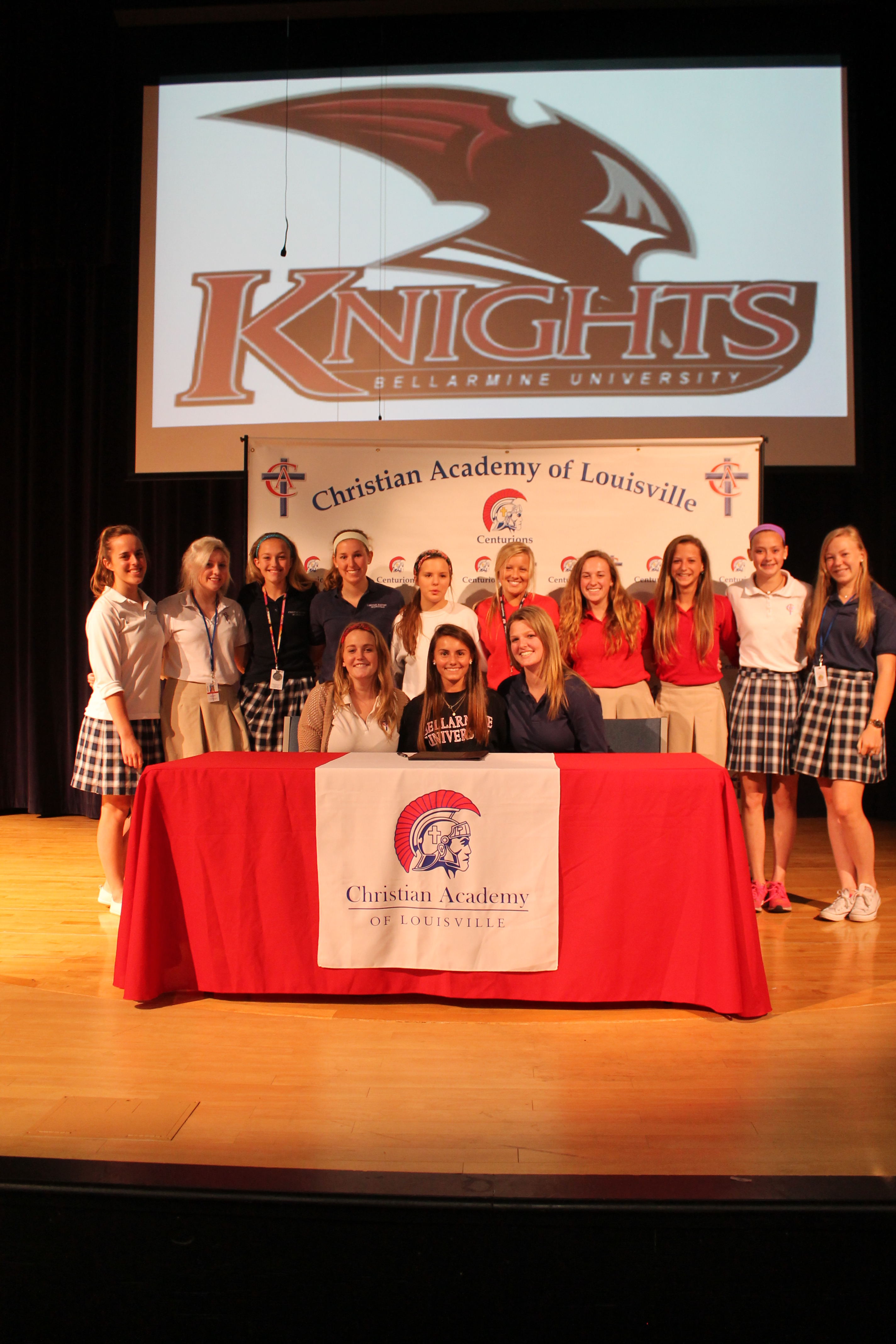 Reese also made an official visit to Centre College for field hockey before deciding to play for the Bellarmine Knights. Mollie plans to major in Business Administration or Marketing.