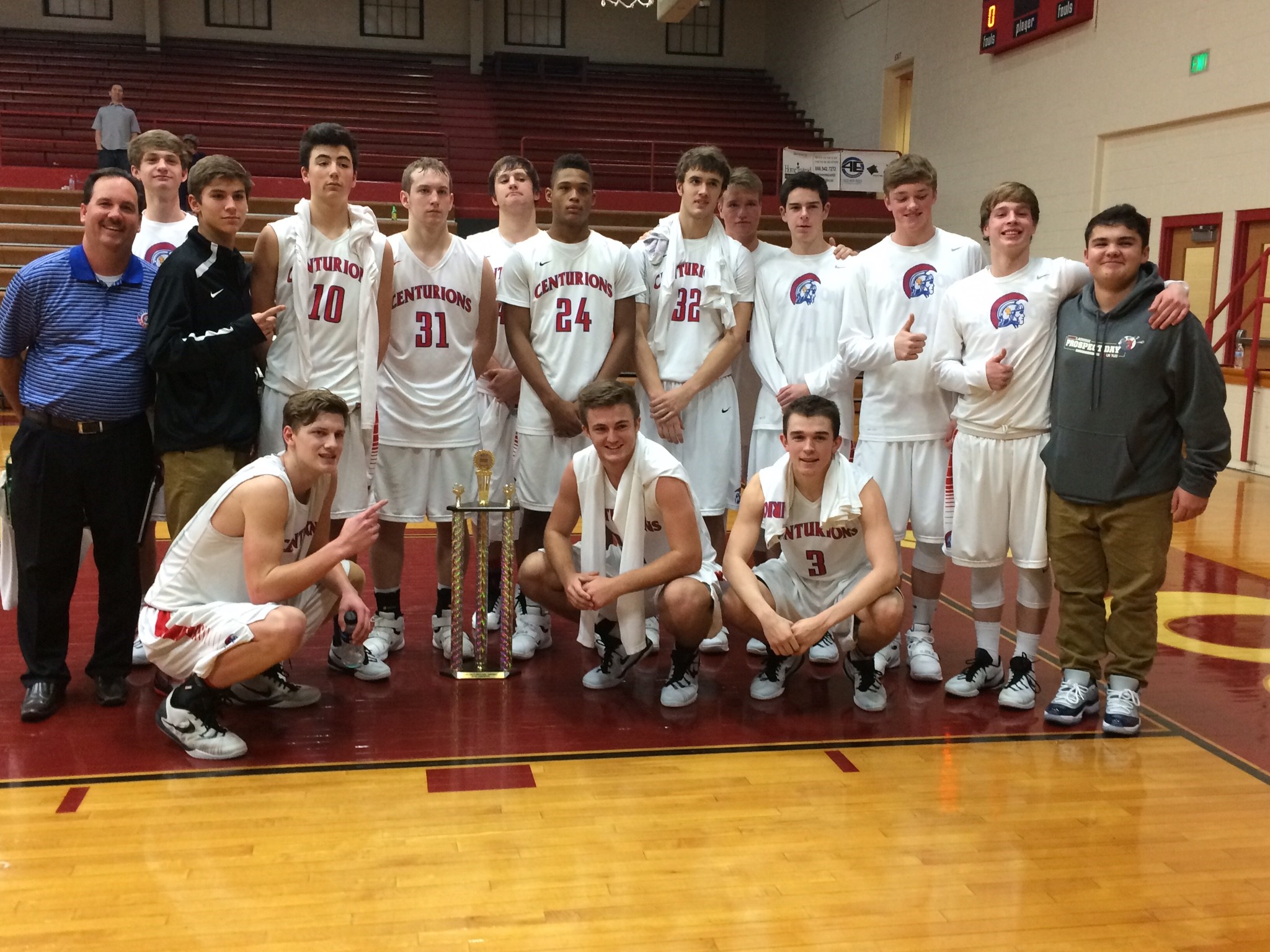 The Christian Academy boys basketball team traveled to Clinton County, KY to play in the Twin Lakes Holiday Classic. The Centurions opened play against Anderson County and came out strong to begin the tournament with a 62-51 victory. Parker Jones was named the MVP for the game. The Centurions then had to play two games on Tuesday starting with Grant County; Christian Academy jumped out with a quick start and never looked backed in securing a 72-56 victory.
Greg Frist was named the MVP of the game. In the nightcap the Centurions faced the host team Clinton County. CAL came out fast and held a 7 point lead at the half. The second half saw both teams go back and forth in a physical battle. The home team of Clinton County put away the victory with a 53-45 win over the Centurions. On the last day of the tournament, CAL faced Metcalfe County. CAL came out with something to prove after the tough loss the night before. The Centurions jumped ahead quickly and never looked back in getting the 69-44 victory. K.C. Purvis was named MVP of the game. While going 3-1, CAL was runner-up in the Twin Lakes Classic.
Henry Co. Invitational
December 28th-30th
Christian Academy participated in the Henry County Invitational after Christmas. In the opening game, the Centurions faced the host school of Henry County. CAL jumped out to an early lead before seeing Henry County cut the halftime lead to just 3. CAL then responded to start the second half and took complete control of the game and went on to a 73-50 victory. In day two, CAL played East Jessamine in a semifinal game. CAL started out slow allowing East Jessamine to jump out to an early lead before settling in and taking control to come away with a 78-55 victory and a trip to the Championship game against Franklin County.
The Centurions faced Franklin County in the Championship on Wednesday. Franklin County came out hot and opened an early 26-16 lead against CAL. Christian Academy then settled down and cut the lead to 1 at the half. The second half saw the Centurions start to gradually pull away and go on to a 83-68 victory and capture the Championship.
While going 6-1 over the holiday break, the Centurions secured their spot in the annual LIT tournament that takes the top 20 teams in the Louisville area. CAL now stands at 10-4 on the season. CAL faces Waggener in the 1st round of LIT play on January 11th at 6:30pm.