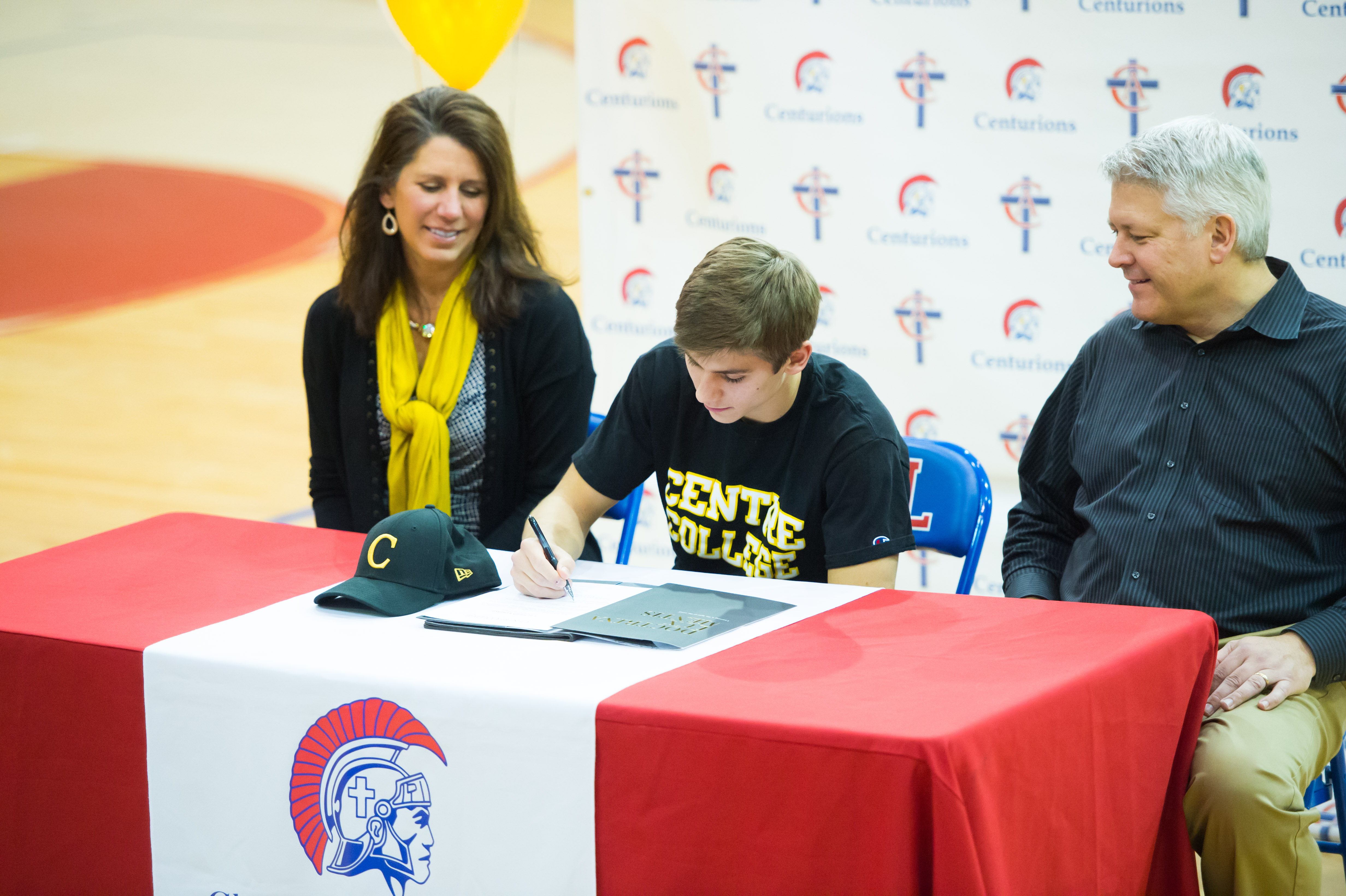 Congratulations to senior, Cal Lewellyn, who signed a letter of intent to play football at Centre College.
Lewellyn is a multi-sport athlete who has also played basketball, lacrosse and track at CAL. During his football career, he was named All-district (2013, 2014, 2015), KY All-State team (2015), Bluegrass All-Star (2015) and Team Offensive Player of the Year (2015).
Lewellyn also made an official visit to the University of Dayton before deciding to play for the Centre Colonels.
"Centre is a great academic school and I fit in well with the football team and people there," said Lewellyn.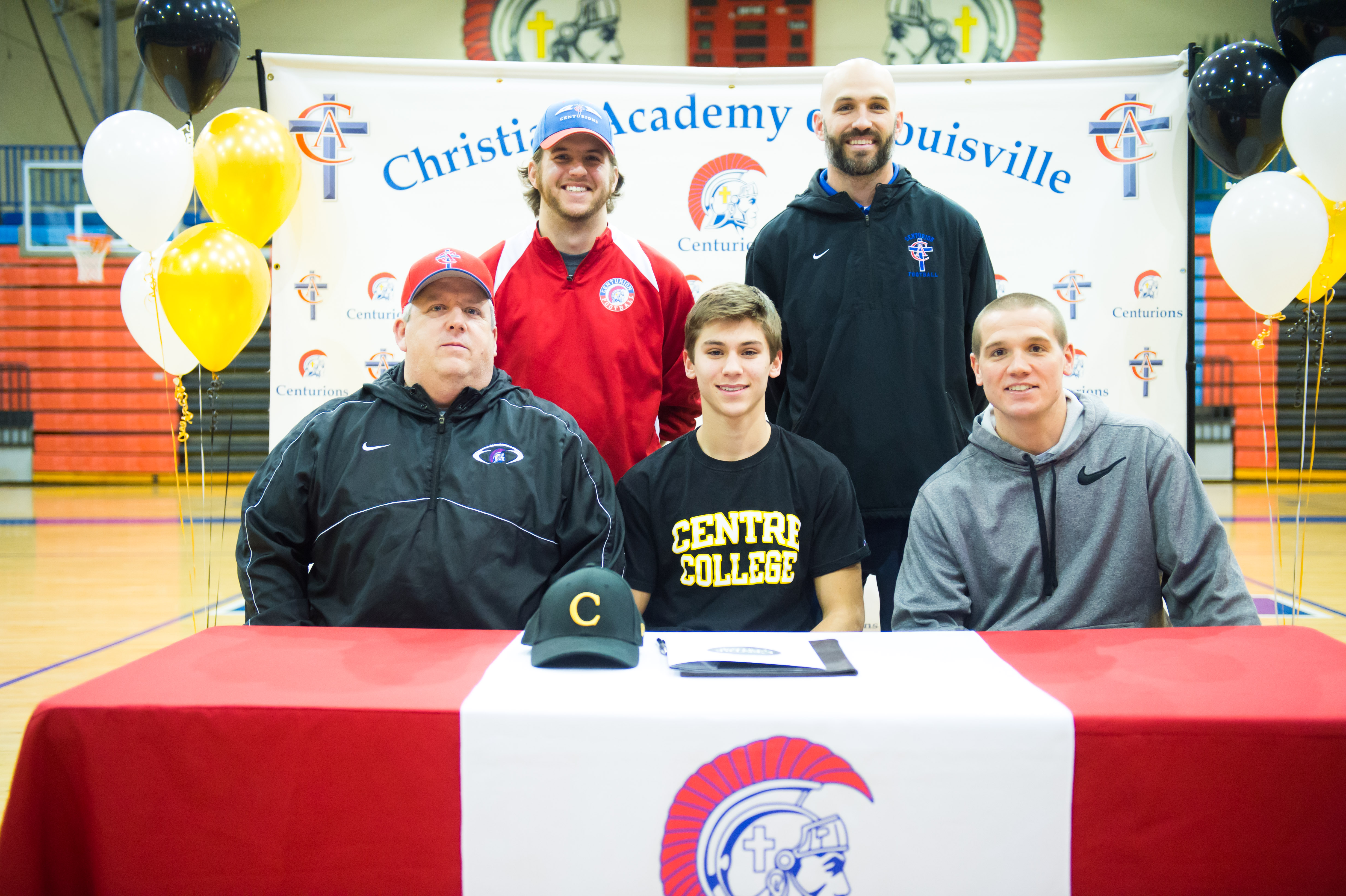 "Cal has been a major contributor on the field throughout his 4 years in our program. He has spoiled us as coaches and fans with his playmaking ability. His knack for being in the right place at the right time is not a coincidence. Cal will excel at the college level and I look forward to following him at Centre," said CAL head football coach, Stefan LeFors.
Cal's father, Mark Lewellyn, spoke about the years they have been a part of CAL football.
"I am so proud of the football career Cal has had at Christian Academy. We have been a part of the CAL football program since 2005. We are so grateful for the brotherhood it has provided and are thankful for what it has meant to our family," said Mark.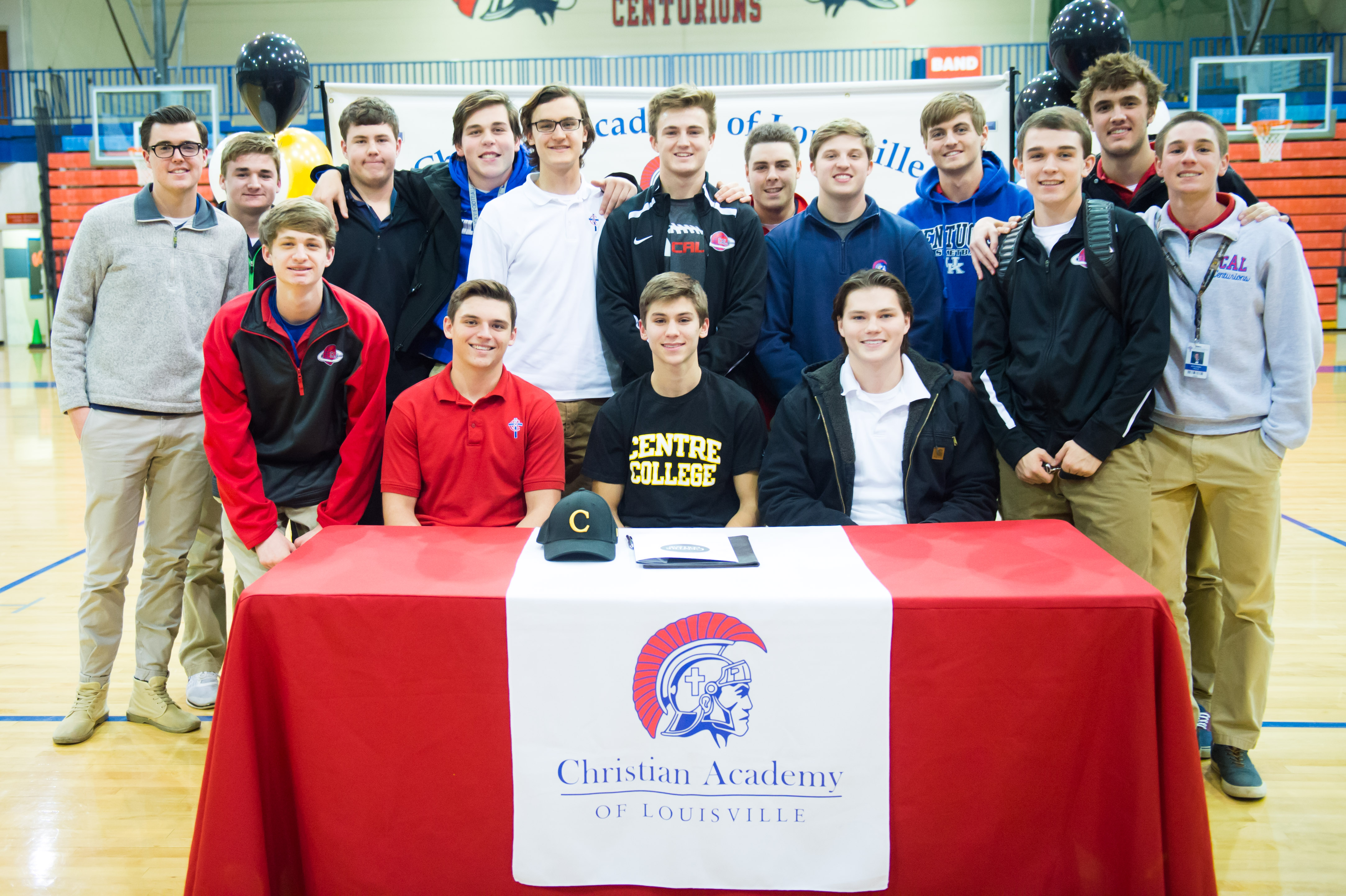 Cal thanked his parents and grandparents for their support year after year. He also thanked his coaches and teammates.
"We have the best coaching staff in the state of Kentucky. Not only are they great coaches, but they are great men to be around," said Cal.
Cal will join former CAL football teammates Hunter Trenaman (2013) and Tanner Young (2015) at Centre College and plans to major in Economics/Finance.