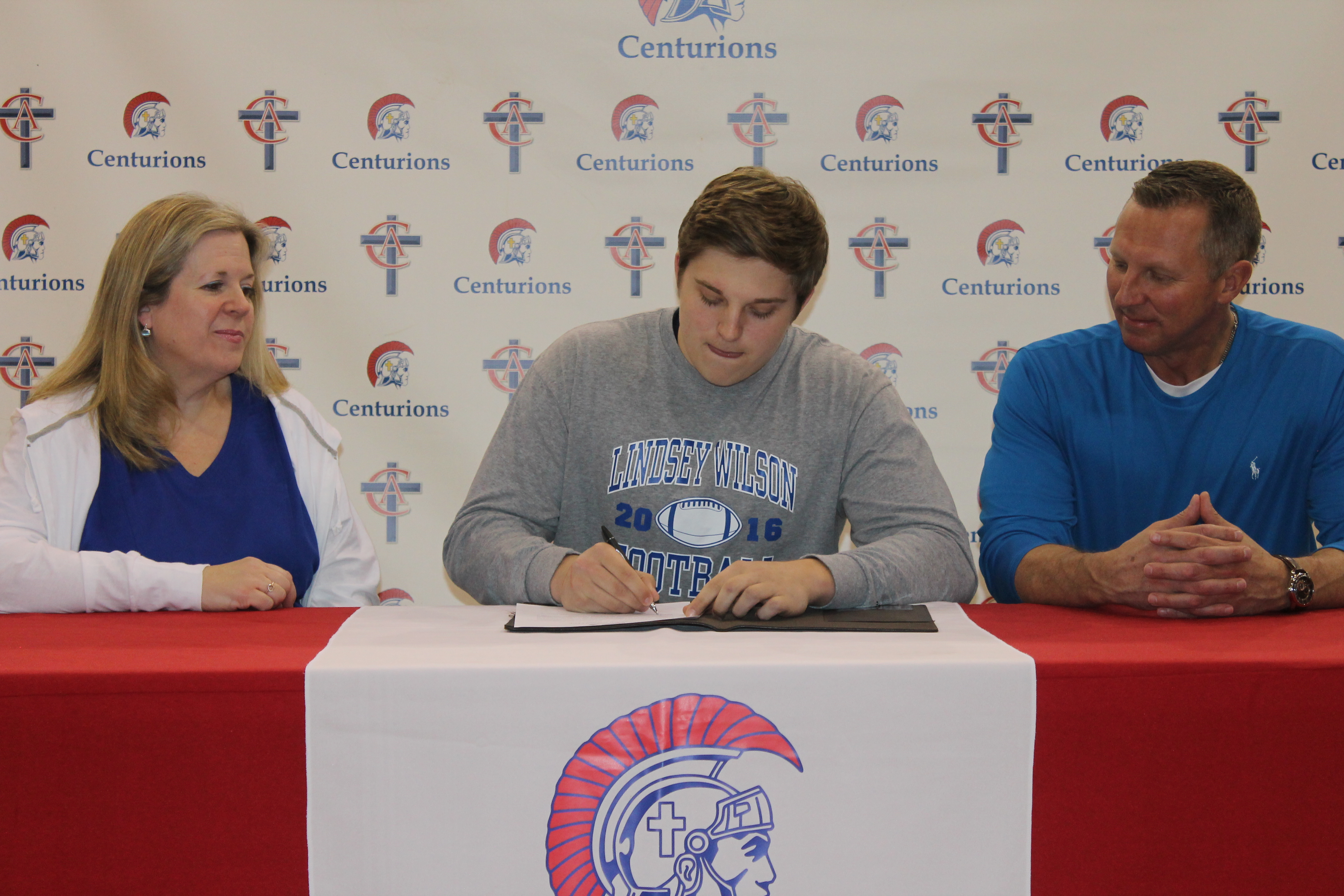 Congratulations to senior, Scotty Krantz, who signed a letter of intent to play football at Lindsey Wilson College.
After several game day visits to other colleges, Scotty committed to Lindsey Wilson.
"I've built a good relationship with the coaches at Lindsey Wilson over the past two years, and I really like the academic drive of the school," said Krantz.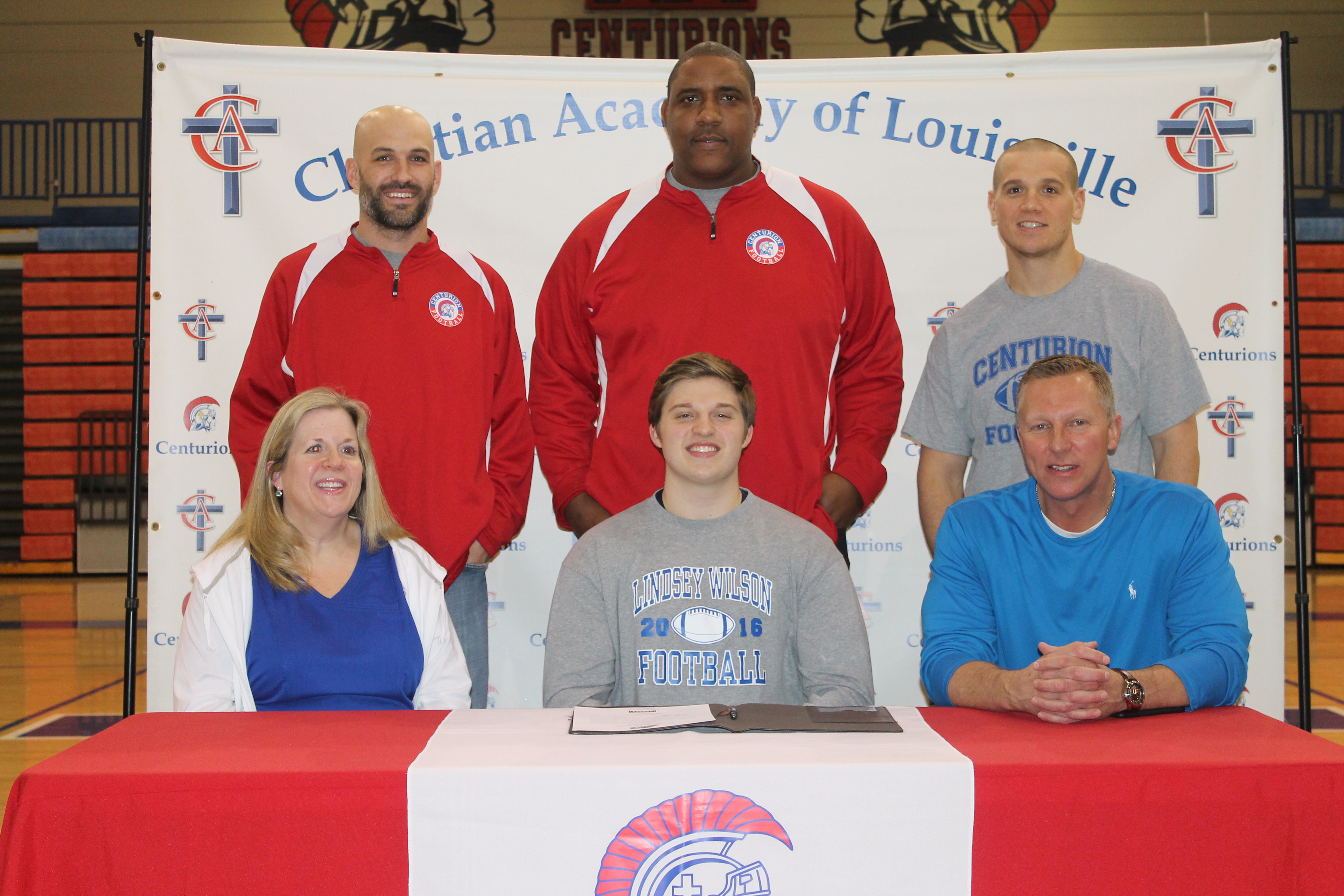 CAL assistant football coach, Jason Hilliard said, "I'm so proud of the player Scotty has become. I always want my players to be better when they leave here and that is true for Scotty."
"Scotty was a great leader for us this season. His leadership is by action and hard work, which was a great example for our younger players," said CAL head football coach, Stefan LeFors. "Scotty never missed a day in the weight room. We asked him to play a new position and he stepped up and embraced it."
Scott Krantz, Scotty's father, echoed Coach LeFors' praise of his positive attitude and dedication.
"Scotty just goes in and does the job without complaining. We have made wonderful memories watching him play football over the years," said Mr. Krantz.
Scotty concluded the signing ceremony by thanking his parents and coaches for keeping him in line and being great role models.
Krantz was named 1st Team All-District this year and plans to major in Business Management at Lindsey Wilson.